Competitor analysis is an essential part of any business's marketing efforts. It allows you to determine your opponents' strengths and weaknesses so that you can stay ahead of the game.
The fact of the matter is that competition increases every day. There are always at least a handful of other businesses that are targeting a common audience with the same or similar products/ services. So, to position yourself better in the marketplace, it is important to conduct a timely competitor analysis.
In this article, we will look at what competitor analysis is and how to conduct a thorough one to stay ahead of the curve.
What is competitor analysis?
Competitive analysis requires paying close attention to your competitor's products and services, as well as their market share, marketing strategies, sales tactics, and overall performance.
Researching these details will help you identify ways of deterring the competition from taking away the current share of your target market. Although this strategy involves a lot of research, putting into careful consideration what information you will use to win over customers is highly beneficial in the long run.
Analyzing your competition can be very valuable. It can help you to better understand how they function as a business and spot opportunities where you can outperform them. Thinking about the way your competitors operate can also enable you to stay up-to-date on trends in the industry.
For example, if there's been a recent shift in the way consumers use the product or service you both offer, analyzing their strategies might give you some insight into how best to appeal to your own demographic.
How to conduct a thorough competitor analysis?
Here are the top 4 areas you should be looking at to conduct a thorough competitor analysis– business, product, customers and marketing.
Business metrics
Under this section, you will try to get an understanding of a business's company overview, funding and revenue.
Company
To get an overview of the company, you will need to know the names of the CEO and other important members, the founding year, global office locations, number of employees, etc. This information is generally available on the company's website. However, you can also go through their LinkedIn profile to know what job openings they have, employee profiles, etc.
Getting an understanding of the positions they are hiring for or the employees they have hired will provide you with an understanding of their focus. You can also review their Glassdoor ratings to get anonymous ratings of their company's culture, pay, and management.
Funding
Figuring out the amount, dates and investors your competition has received funding from is a key step in case you are planning on raising capital. Try not to approach the same venture capitalists (VCs) your competitors have received funding from since they may turn you down due to a conflict of interest.
Revenue
This is a significant area to track down. You must religiously follow your competitor's revenue and the number of customers to gauge the level of competition your brand is facing. While it will be easy to find some of this information on Google, for others, you may want to set up alerts of interviews and press releases.
Another way to get an estimate of your competitor's revenue is to apply the formula given by Jason Lemkin from SaaStr.
Revenue estimate = Number of employees * $150,000 (or $200,000 if modestly funded)
These 3 pointers under the business metrics will offer you decent benchmarks for your brand's growth.
Product
When doing an analysis of a competitor's product or services, the important factors to consider are features, pricing, benefits and technology.
Features
In this segment, you will analyze the features of the product or service your competitor has to offer. You should have a detailed understanding of the strengths and weaknesses of each feature and how you can incorporate that in your own product or service to provide premium service.
Pricing
You may either get this information on their website or by contacting their sales representative. Try to figure out if they provide discounts to particular segments or if they provide a premium or affordable pricing for their product. Try to come up with monthly or annual plans that offer competitive pricing to seize more opportunities.
Benefits
What benefit does a customer get from opting for your competitor's product? Analyze the perks like free trials, freemium versions or other free tools customers receive access to upon subscription.
Technology
There are free tools available that let you analyze the tech stack your competitors use. Right from the technology their website uses to plugins, analytics systems and CRMs, you can access it all.
Customer awareness
In this section, you will try to chalk down your competitor's share of voice (SoV), sentiment, key topics, geography and social media platforms they are active on.
Share of voice
You must try to measure your competitor's share of voice to gauge the number of mentions they are receiving on social media and other web platforms to know where you rank. Turn on alerts for any brand you may consider your competitor and see how your SoV grows over time in comparison to theirs.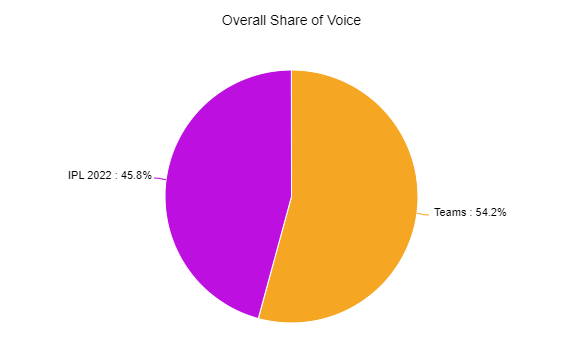 Learn more about the share of voice here.
Sentiment
Measuring sentiment is a crucial factor when it comes to competitor analysis. It doesn't matter if your competitor is being spoken about. It could be that their audience is not responding positively to them. It could be that their customers are not happy with their customer service or product features.
Understanding the sentiment behind these mentions will help you position your product better in the market since you will have a benchmark.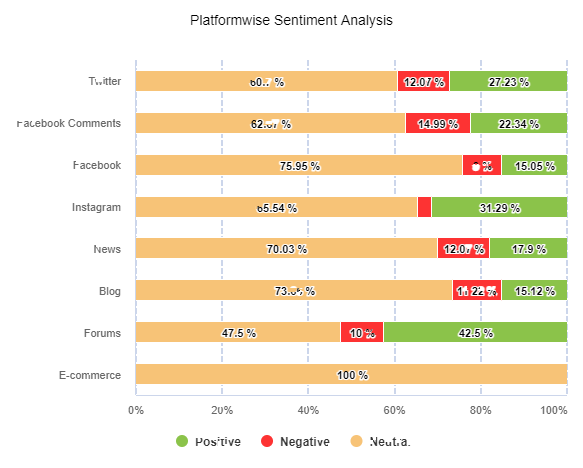 Learn more about sentiment analysis here.
Key topics
You can keep a track of the key topics being discussed by using social listening tools. It will give you a detailed analysis of what is being spoken about and how your team of marketers can work towards filling that gap.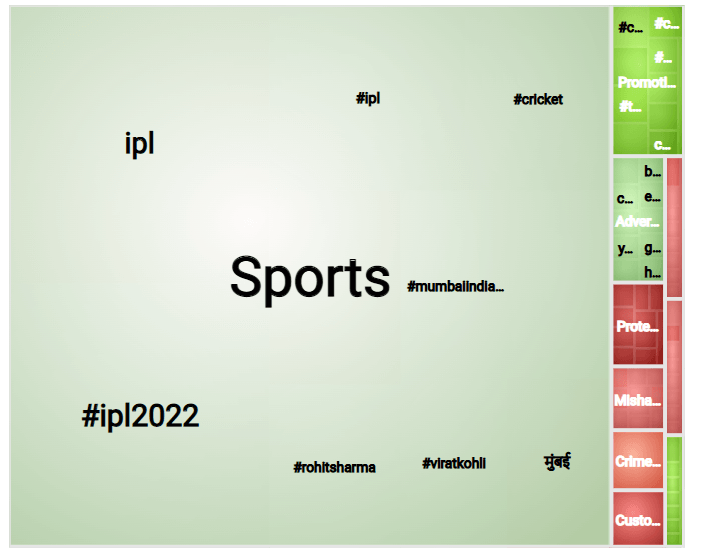 Geography
Knowing the locations of the mentions your competitor is receiving will help you understand their current markets and a rise of mentions in new areas could give you an idea of the markets they are trying to enter. Keep a track of any changes you may notice to know their market focus.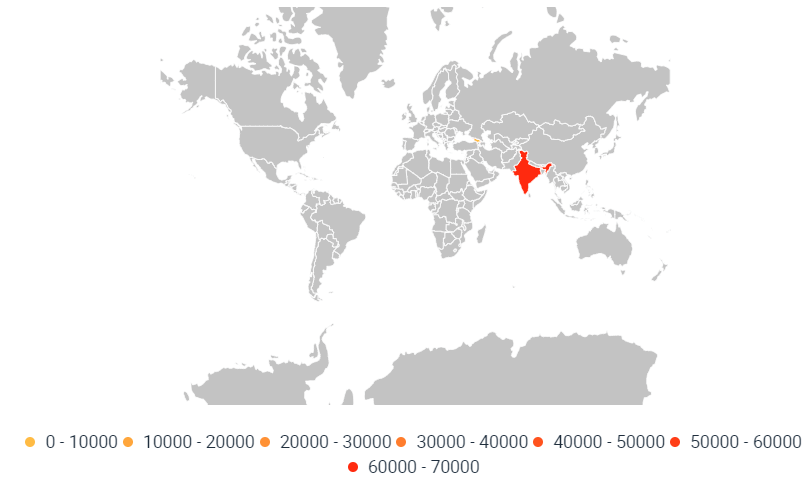 Social media
You can draw up a comparison report to understand which platform your competitor's audience frequents the most. Otherwise, you can also try to utilize social media platforms they are not leveraging yet and become the voice of authority there.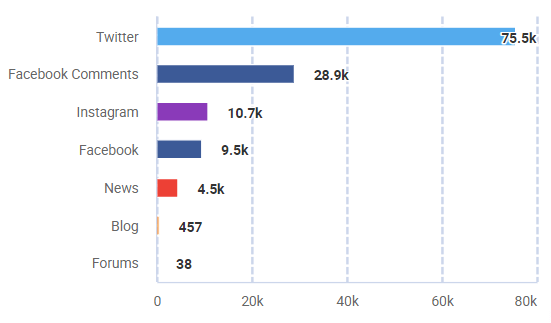 Learn more about creating engaging social media content here.
Marketing
Under the marketing analysis, you will need to estimate your competitor's SEO, social media, advertising, influencer program, content marketing, customer acquisition, sales, customer service and strengths.
SEO
This is crucial when it comes to leaving a digital footprint. The two things to consider here are the keywords your competitor is ranking on and the backlinks they have received. Use the keywords to make your keyword strategy and the backlinks for being linked on authoritative websites in your niche.
Social media
What platforms are your competitors actively using? How many followers do they have? Are their posts receiving good engagement? Have you built a strong community online? Gaining insights on these questions and more will guide you to create a robust social media strategy.
Advertising
Enter your competitor's URL on any website analyser tool to ascertain if they have any running ads or what keywords they are targeting. You can also get an understanding of which platforms are bringing them the most traffic. You can then reach out to authoritative platforms to know the criteria for sponsored posts.
Influencer program
It is hard to ignore the value of influencer marketing. During your analysis, it will be beneficial to know if your competitors have partnered with certain influencers to reach a wider audience. An influencer could be anyone from a single entity to a website that holds authority in your industry. Right from sponsored posts to guest blogs and media houses, try to get as much information as possible and pitch to relevant people there.
Content marketing
There are many free tools available online to analyze your competitor's content strategy. Tools like Radarr show you which of their blog posts were shared the most so you can alter your content marketing strategy to reach a similar audience. It also helps you uncover topics that your audience cares about, but hasn't gotten enough content around.
Customer acquisition
Here you will examine if they attend and exhibit their product at conferences, sponsor them, or even have an affiliate program to acquire customers. You can also check if they have a referral program in place to incentivize their customers or if they use other novel tactics.
Sales
Do your competitors conduct product demos? If so, try to book one. Understand their process and any strengths you can implement or weaknesses you can leverage to better your sales strategy.
Learn more about using social listening for lead generation.
Customer service
Customer service goes a long way in retaining clients. Determine the strategies your competitors are using to improve your own. Check whether they have a live chat option or their website or if they provide customer service over emails and phone calls. You could even check their response time on these channels and social media.
Learn more about social media response for customer service here.
Strengths
Finally, jot down any notable feature that gives your competitors' an edge in the market. This could be an experienced CEO with authority in the industry, well-renowned marketers or even top influencers.
With the above research, you may notice peculiar patterns that help them add value to customers. You could try to mimic this and execute it even better than them.
Foolproof your competitor analysis with social listening
Once you've completed the above steps, your next step is to focus your attention on validating the insights. Here is where social listening enters the picture.
'Social listening' is the process of using social media platforms to track, measure, and evaluate the audience's behavior and engagement with a brand, so that you know more about your target consumers.
With social listening, brands can get a sense of how favored they are relative to their competitors. When establishing benchmarks for a share of voice, companies will have a better idea about where they stand in the competition and see who is winning in the online conversation.
In order to stay ahead of the competition while also staying true to your brand image, it's vital that you make use of social listening to ensure that you're connecting with your clients in a way that portrays your company in an authentic and personable way.
While trust is a key factor when it comes to any sort of business transaction, social media can help build up its presence as well as maintain it through conversation starters, encouraging customer feedback, and cultivating long-term relationships.
A good social listening tool will equip you with a sentiment analysis tool that helps you dig deep into conversations to uncover how people 'feel' about the brand or topic in question. This is an added layer to add to your competitor analysis since it can give you insights into what the audience feels about your competition. This way you can actually create clever campaigns centered entirely around your target demographic and the angle you can best play to form an emotional connection with them.
While trends may come and go, your emotional connection with the masses may be the factor that sets your brand apart.
Summing up
Whatever business you're in, staying on top of the competition is essential. There are always going to be competitors out there who want a piece of your pie. If you want to maintain your lead, or even grow your business, this is something that you can't afford to ignore. Use the steps above as a starting point for conducting a competitor analysis and soon you will be able to beat out the competition.
Remember it's not just a matter of compiling the data; you're analyzing it and then taking action on what you've learned.
A good competitor analysis makes you more aware of your weaknesses, gives you insight into your strengths, and helps you persuade other people that your product and/or service is an excellent fit for them. This proves to be especially helpful if you have to get an edge over competitors in fast-moving markets.
Ready to foolproof your competitor analysis? Bring all your data onto one dashboard with a social listening tool.
Here is the complete guide to Instagram social listening.