If you're a brand, there's a non-zero chance that you'll be present on social media in some way. However, building a social media presence isn't as simple as it used to be a few years ago. And it's no longer just about creating social media content.
Social media is no longer about being present across different channels, having a page your audience can follow, or having tons of followers. Now, the main focus is on engagement —how engaged your target audience is with your social media content.
While keeping your customers engaged might sound like a small feat—you just have to reply to their messages and comments in a playful manner and provide them with valuable content. But, there's so much more you need to consider while creating engaging content for social media platforms.
In this post, we'll walk you through some challenges marketers face while producing valuable content and engaging with their audience on social media effectively. Plus, we'll also look at the ways to overcome them.
Let's dive in.
Everything you need to know about engaging social media content
Don't forget to bookmark and save the sections that hold the most important to you. And get ready to take notes!
State of engagement rates on social media
Organic reach and engagement rates on social media platforms are declining significantly. In fact, the average reach of an organic post on a Facebook page is around 5.20%, which means only one in 19 users see the page's non-promoted content.
Since the number of people who see and engage with posts on social media that aren't backed by ads is pretty low, the cost of paid ads is increasing simultaneously.
Boosting your paid ads budget can surely help you boost brand awareness and direct sales. But for small businesses with a limited budget, this could mean near-zero post reach and engagement. Further, people still want to engage with what appeals to them and engagingly tells your brand's story.
Not sure what the engagement rate on your social media content is, use this nifty formula:
However, despite this, many businesses are facing some challenges in creating engaging content on social media. Let's find out why.
5 challenges in driving more engagement on social media content
Whether you're an expert or a newbie in social media marketing, you have to face a lot of challenges while making your social strategy work. Let's look into some of these challenges:
Too much noise
On average, 1,500 Facebook posts appear on the user's feed each day. Over 2 million posts, articles, and videos are published on LinkedIn daily. And Instagram receives 95 million photos and videos per day.
Social media platforms have become more crowded than ever before. Over 3.6 billion people use social media worldwide, and if you notice the above numbers, you will realize just how much content is being pushed out every day.
Attention spans of people are dropping, and creating mediocre content for social media platforms without a proper plan is just not enough to make your brand stand out among others.
Too many influences
Nowadays, every social media platform has users following a high number of influencers in different industries. They consider them as role models and want to make the same buying decisions popularly made by influencers.
However, with too many influencers promoting different brands and trends or benchmarks, it's hard to understand what kind of content really drives the audience towards liking or disliking something.
Too quick change in trends
Social media trends are evolving so rapidly that it is hard for marketers to keep up with the constant changes and still have time to do their jobs. One trend on social media influences the others.
For example, when TikTok came out, brands and influencers used to create tons of Tik Tok videos to increase their reach. By the time they caught up with this trend, Instagram had introduced reels, resulting in many people making a shift from Tik Tok to Instagram.
Too many conversations
Social media platforms are not only packed with content but also conversations that happen between brands and customers via stories, comments, and so on. People talk to one another and various brands and even engage with their content on different platforms or sometimes within groups on those.
This kind of interaction says a lot about how your audience feels about your brand and what they expect from you. However, with such a huge amount of social media conversations across all channels, it's pretty challenging to analyze and keep track of all of them.
Too difficult to derive actionable insights
Since there are tons of social media conversations to analyze on each platform, deriving actionable insights from them can be too overwhelming, especially when you don't have the right resources or tools to help you out. And when you do it manually, there's a high chance that you would always miss out on one or the other important piece of information.
And so, you end up doing a lot of guesswork or simply looking at others in the same industry for inspiration.
But there's a way out of going round and round on this hamster wheel.
10 Ways to create engaging social media content
Now that you're aware of the different challenges social media marketers face while creating engaging content, let's look at some actionable solutions to overcome them.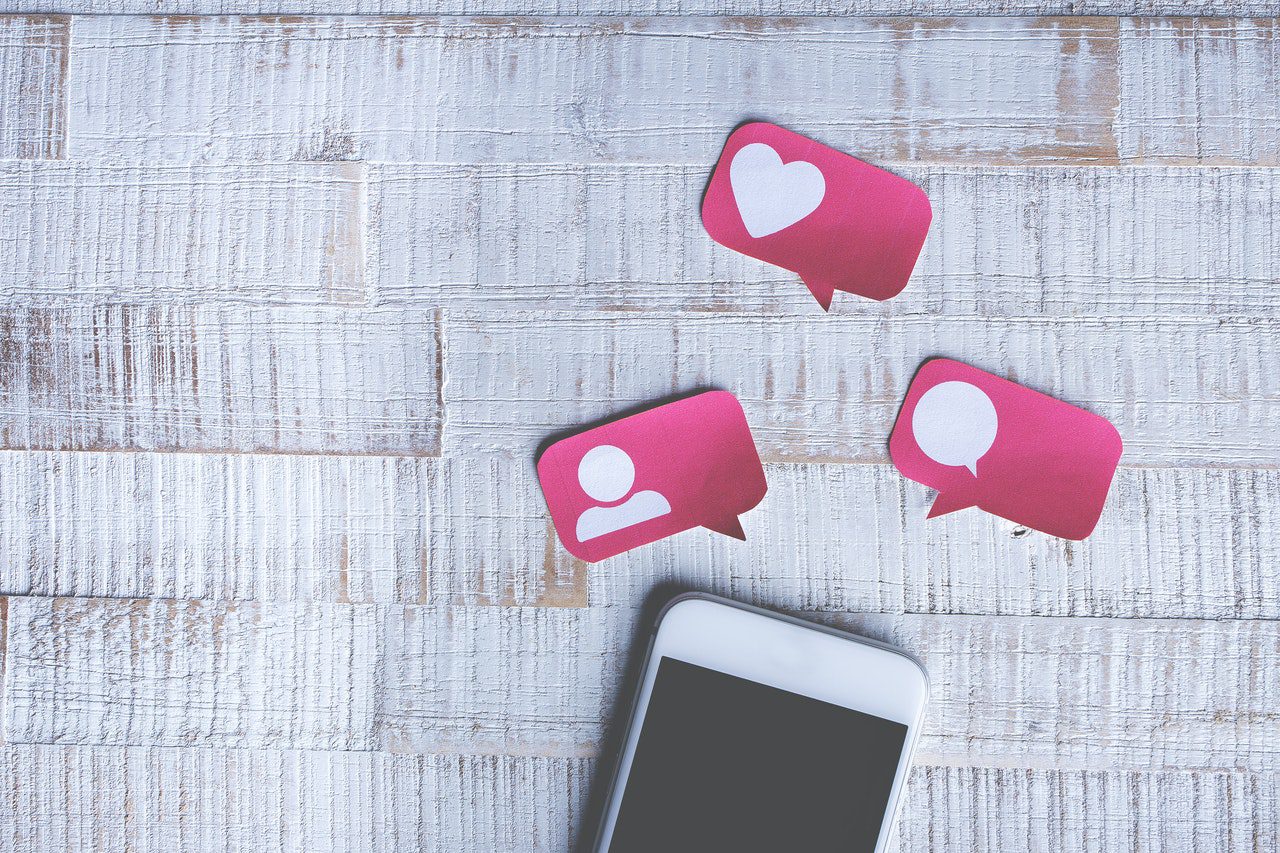 Define your target audience
Let's face it; your content does not appeal to "everyone". The goal is to find people who might be interested in your content and convert them into loyal customers.
Developing a clear understanding of your target audience is a crucial step in crafting engaging social media content. The better you know your target market, the more you'll be able to curate content (such as ads, messages, and campaigns) based on their needs and get better returns. Plus, it also saves time as you allocate your money and resources to a specific group only.
Defining your target audience can be an ongoing and challenging process. However, it isn't as complicated as it sounds. Here are some tips:
Take a closer look at your existing customers who are already buying from you, following you, and engaging with your posts. Questions like this will help you gain a better understanding:
Who is your target audience?
What age groups do they belong to?
What kind of information are they looking for and why?
Where do they hang out the most?
What are they talking about?
What type of content do they prefer?
What's their favorite social media channel?
Once you have the answers to the above questions, here's what you need to do:
After gathering this information, narrow down your target audience to different groups of people with similar interests.
Look at your competitors to evaluate what's working for them and what's not, plus who they appeal to.
Once you know your target audience, find and connect with them on your social media networks.
Set your social media goals
Nearly half of the marketers struggle to align their social media campaigns with the company goals. The reason? Because they don't know the "right" answer to what their objective should be.
However, no matter how daunting it may sound, you can't afford to ignore the process of setting your social media goals. Creating content with an end-game in mind can help you know exactly what you should be doing regularly to meet the needs of your company, clients, and customers you're working with. Furthermore, outlining your goals is crucial to figure out how much you need to spend and on what channels to get better results.
Here's how you can set meaningful goals:
Identify what you want to achieve with your content. Do you want to improve your brand awareness with tons of impressions? Generate more leads for your business? Build a community around your content? Or increase your followers or traffic?
Make sure you assign metrics to each of your goals. For example, if your goal is to increase brand awareness, you need to consider metrics like fan count, page and post impressions, post reach, link clicks, etc.
Set SMART goals backed up by data. Let's use "increase brand awareness in 3 months for your clothing boutique" as an example.
Specific: Increase brand awareness on your Instagram account within your city.
Measurable: Increase fan count by 15%, post reach to 1000 people per post, and link clicks by 10%.
Achievable: Yes.
Realistic: Boost Instagram posts with advertising by $15 per post, targeting an audience within ten miles of your boutique.
Time-sensitive: 3-month time limit.
Assign success metrics
Posting engaging content on social media is just half the battle. The other half, you ask? It's tracking the right metrics that provide information about your user demographics, number of clicks, post reach, engagement, and more.
Since every social media platform is different, you need to assign a few metrics that you will measure on each platform. For example, on LinkedIn, you can measure the number of clicks on your website link, whereas on Instagram, you can set the number of accounts reached and followers as your success metrics.
Before assigning success metrics, you must define your goals of creating content on that particular platform. Let's say your goal is to increase brand awareness on Instagram. In this case, you can consider the post reach and engagement metrics and create the content that is not only targeted towards your audience but also makes them interact with it.
Start leveraging social listening
Picture this: You own a cafe. One day while you're making chocolate shake behind the counter, you overhear two customers talking about your food. One customer says, "I love the burgers here. Especially the non-vegetarian ones.". The second one says, "Yeah, burgers are good. But, the noodles are way too salty.".
You begin to wonder if everyone thinks the same about noodles. So you start asking other customers and based on what you hear, you begin to make changes based on people's preferences and tastes. And it works!
This is called social listening.
Social listening is when you track the conversations and mentions related to your brand on various social media platforms and then analyze those insights to create a better content strategy and improve messaging. Not only you get to know what your customers want from your brand but also what people are saying about you.
In other words, social listening is an excellent tool that helps you understand how people feel about you and your competitors so that you can keep your social content creation efforts on track.
To monitor all your social media platforms in one place, you need a social listening tool, like Radarr, to make the process easier. Radarr can help you track ongoing conversations across all social channels and bring all the real-time data onto one dashboard, making it easy for you to see what people are engaging with and what is trending among your target audience. Plus, this AI-powered solution helps you understand your audience, identify brand sentiment, manage crises, and predict and keep up with the latest trends.
Understand the sentiment
Understanding the sentiments of your social media users' posts and comments is crucial to crafting content tailored to your audience's needs. Positive, negative and, even neutral sentiments can provide tons of insights for businesses who use social media as a part of their marketing strategy.
Social sentiments help you understand how your audience feels about your brand or marketing campaigns and ensure you are fully aware of what your customers expect from your brand. Further, if there's any serious issue that needs to be taken care of, it alerts your customer service and support team so that they can prepare a proper strategy to deal with the same. And if there's any social mention with negative sentiment, your team can reach out to people who may be having a bad experience with your brand.
As you monitor sentiments over time, you'll start to understand how your content can make your audience feel about your brand. Plus, you know more about what they really want so that you can publish relevant posts on your social channels.
Radarr is an effective social media analysis tool that can automatically analyze social media conversations and posts so that you understand your customers' views about your brand. Further, it can predict the sentiments of the post by assigning them a positive, negative, neutral tag, so you know which queries are important.
Identify and shortlist topic ideas
Once you gather all the relevant data via social listening and sentiment analysis, it's time to identify and make a list of topic ideas that you can talk about on your social media platforms.
Now, this doesn't mean you should post about every single thing your audience mentions. Instead, you need to identify which of those topics are relevant to your business, your offering, and your goals. Plus, also make sure these topics provide your audience with relevant information and provide some value to them.
Choose to post content that will bring in more positive reactions from people. And avoid posting on sensitive or controversial issues that are more likely to make your audience angry and leave bad comments about your brand.
Before shortlisting the topic ideas, ask yourself these questions:
Does the topic speak to your audience's interest?
What problems is the topic trying to solve?
Is the topic trendy and relevant with the current industry trends?
Is the topic appropriate for its scheduled time of the year?
Take a look at your insights
Posting your content on social media isn't enough. How will you know whether or not your content is working on social media?
Enter social media insights.
Social media insights are the actionable takeaways that you get from analyzing your social media campaigns. It is an excellent tool that can help you see which of your social media content is performing well and which one is engaging less audience. Plus, these allow marketers to monitor and understand the people they interact with on various social channels.
With social media insights, you can analyze which social media platform and content format work best for you and why. It considers the traffic, engagement, and sales to help you make an informed decision. Further, you can even analyze your past post trends and take notes of topics that worked and the best time to share content with your audience.
In short, social media insights can help you understand what works for you so that you replicate the approach to achieve your current social media goals.
Create a social media content calendar
Let's face it; it's pretty daunting to manage multiple social media accounts, especially when there's a constant flow of new content ideas and audience interactions.
Luckily, there's a better way: A social media calendar.
A social media calendar is an excellent tool that allows you to plan, organize and streamline your social media content across all platforms. It includes crucial data like posting days and times, the goal of each post, details about the campaign, image, text, etc.
Creating a social media calendar will not only save you time but also allow you to track different content strategies to see what works best for your audience. Further, planning at least two weeks in advance and scheduling posts ahead of time can prevent you from researching trending topics and new stories every day. And don't forget the consistency it will build in terms of brand voice and style—something which is impossible by posting content in an unplanned way.
Without a calendar, you end up posting inconsistently—when the mood strikes or when you find some free time. But, when everything is scheduled for your social channels, it is much easier to create content that's engaging and based on specific, long-term goals.
So, whether you want to create a series of posts for a campaign or one-off posts for special occasions, a calendar will ensure you don't miss anything.
Follow these tips to plan out a killer social media calendar:
Decide which type of social media content you'll create—text, images, videos, or links.
Add popular events to your calendar to create more exciting content. Such events are holidays, local or national events, Black Friday or Cyber Monday sales, and product launches.
Conduct a social media audit to get a clear idea of what's working and what's not. It can help you know your most successful post, when and where your audience is most active, audience demographic across all channels, etc.
Make engagement your priority
Imagine you threw a party and many people came. But, they all sat silently without talking to each other. Was your party a success? Did people have fun?
Absolutely not! And this is exactly what happens when you don't engage with your customers on social media.
Posting consistent, high-quality content on social media is not enough if you aren't engaging with your followers and building meaningful relationships.
However, social media engagement isn't just about how popular you are or how many followers you have. In fact, it's about strengthening the relationships with your existing and future customers that can help you boost your brand awareness, both on and offline.
When a customer engages with your content or sends you a message on social media, it's an excellent opportunity for you to get to know them and build a relationship. Answer their questions, resolve their queries, and go out of your way to offer excellent customer service.
If you're active on social media and respond to customers' comments or posts, they will feel confident doing business with you. Even responding to negative comments in a positive way can help you boost your sales.
Have an authentic voice on social platforms as it humanizes your brand and encourages people to talk about you positively. Also, engage with other brands and influencers in your niche to get them to notice you and engage with you. Last but not least, keep your responses fast as it leads to increased customer satisfaction and gives your team more time to focus on other support issues.
Measure and optimize
How will you determine whether or not your campaign is a success? What was the overall impact of your campaign on the brand? How did your social media efforts impact your company goals?
You need to ask yourself these questions while calculating the value of your social media efforts. And that means not just likes but also the comments and shares you received on a single post. Take note of the performance and if it's less than expected, optimize the campaign by changing the audience targeting or the overall content strategy.
Knowing your social media performance thoroughly will help you create more engaging content and bring you closer to hitting your social media goals.
Summing up – Engagement on your social media content is important!
Gone are the days when just being present on social media was enough to gain a wide following. With fierce competition, social media marketing has reached a more mature phase and is constantly evolving in this direction.
What was once used to connect with friends and family is now used to share opinions and launch campaigns. So, it's crucial to be up-to-date with the latest social media changes so you can adapt your content accordingly.
It might seem difficult to stand out, but the sense of community, meaningful customer relationships, and audience loyalty is like never before.
Ready to take the first step towards creating engaging social media content?
Book a Radarr Demo today.