How Long Do You Have With Salesforce Social Studio?
Before you start the search for a Salesforce Social Studio alternative, let's see how much time we have left.
From August 1st, 2022, the option to renew the Social Studio subscription will no longer exist. The social media management platform won't be receiving any new updates either in terms of feature improvements or updates. But if your subscription is still valid, you can keep using the tool till the end of your contract or November 18th, 2024.
This is what Salesforce said in an official release – "Starting November 18, 2024, or the end of your contract, whichever comes sooner, you will no longer be able to access the Social Studio application, and all associated customer data will be deleted once your contract ends in accordance with our Trust and Compliance Documentation. If the Order Term for your Marketing Cloud Social Studio Product(s) extends beyond November 18, 2024, Salesforce will reach out to you directly to discuss your options."
Salesforce, however, can change this retirement date at any point. This makes it even more important for businesses to keep a few alternatives ready up their sleeves before the tool completely vanishes.
What Happens When Social Studio Vanishes?
When Social Studio is gone, businesses using Salesforce Service Suite will no longer have access to social media conversations. Even their customer service teams will not be able to respond to these messages and conversations; there will be a void in Salesforce Service Suite.
Now, a lot of customers will continue to reach out to your business on social media via mentions, tags and direct messages. As a business, due to the lack of Salesforce's social media suite, you will start to experience challenges in responding to these interactions or listening to your audience. This can result in a drop in your social media response rate and losing out on time-sensitive market insights.
That's exactly why you need to start looking out for a Salesforce Social Studio alternative like Radarr.
But before we deliver that, let's look into some of the aspects you need to keep in mind for selecting an alternative to Salesforce Social Studio.
What to Look For in a Salesforce Social Studio Alternative?
Native Integration With Salesforce
This is clearly the most important feature you'll need from the alternative — native integration with Salesforce. Native integration allows you to access all the available data about customers in one look. And because the data is centralized, you'll be saving a lot of time.
With centralized data, your social media support team can trace social interactions back to customers. They'll know all about customers' previous queries or issues they faced. This will allow the support executives to anticipate the customers' requirements in a better way.
Multiple Social Media Platform Support
If your business is present on multiple social media platforms, you need to take care of the conversations on each platform. And you won't be integrating a different tool for a different social media platform.
Your alternative must have the capability to bring all your social conversations to one platform. Otherwise, you are not just wasting resources but will also end up missing out on a lot of messages.
Social Listening Capabilities
Social listening is one of the most overlooked features of a Social Media Response tool. It allows you to keep up with industry trends and discover new sales opportunities. With social listening, you can track your competitors by listening to what your audience is saying about them.
Aside from your competitors, you can find the pain points of your target audience or customers. You get to know what's working for your customers. And more importantly, what you should avoid to serve your ideal customers better.
It is one feature that must be there in your social media response tool!
Analyze Sentiments Behind Social Media Conversations
A social media response tool is not limited to listening to online conversions and giving timely replies. If it has a sentiment analysis feature, it can do a lot more.
With sentiment analysis, you get to know what a customer felt when they mentioned you or posted a comment. And when you know how they feel, you can reply to them in a language and tone that appeals to their feelings.
Why Radarr is the Best Alternative to Salesforce Social Studio?
The following are some of the reasons why Radarr is the best alternative to Salesforce Social Studio for social media monitoring, listening, analytics and sentiment analysis.
Easy 2-Way Integration and Authentication
Radarr has a 2-way integration with Salesforce. Meaning you can pull the required fields from Salesforce to the Radarr Social Media Response tool. This makes it convenient for the users (your social media and support team) to access data and take quick action.
You can integrate Salesforce with Radarr in just four simple steps:
Login to your Radarr account and add your Salesforce client id, key and domain
Authenticate your Salesforce account
Map your status
You are good to start syncing data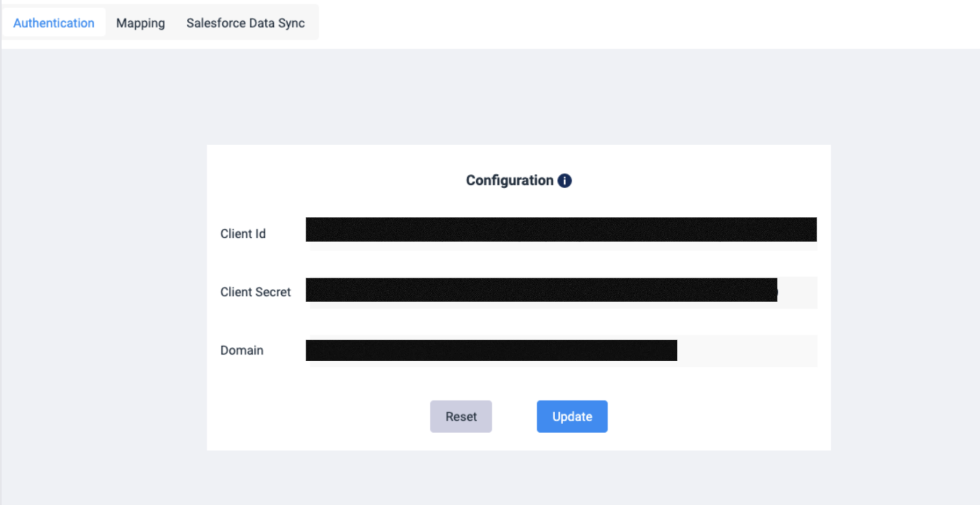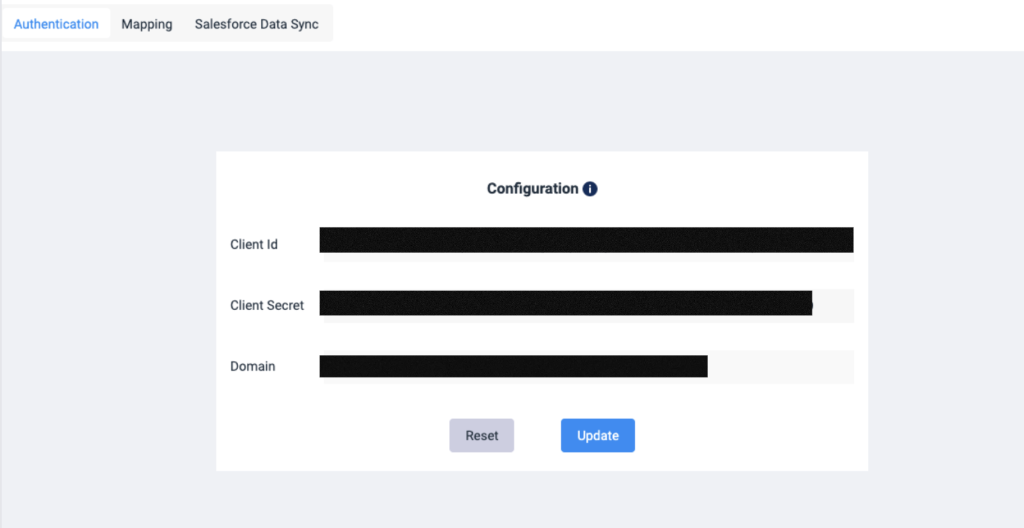 Fetch the Salesforce Tickets
Radarr and Salesforce integration allows fetching the tickets on both platforms in real time. This enables productive collaboration between support and sales teams.
 Radarr automatically fetches and syncs all messages to Salesforce once the social platforms have been authenticated on Radarr and the Salesforce data sync option has been enabled. You can also apply filters if you do not wish to sync all messages to Salesforce.
 Push Radarr Social Media Response Tickets to Salesforce
Salesforce has a robust ticket system that allows you to capture every request that needs customer service. It allows you to manage these tickets properly, enabling you to provide quick resolution.
Social media is one of the prominent channels where customers complain and come looking for help. Radarr's social media response integration with Salesforce allows you to push all the complaints and queries to Salesforce, where you can manage every support request. 
Manual and Automatic Pushing to Salesforce
Data collected by the Radarr social media response tool can be very insightful for your social media growth. It tells you about customers' satisfaction levels and how they are engaging with you on social media. By pushing this data to Salesforce, you keep your records fresh and relevant.
 You can push data to Salesforce both manually and automatically based on certain criteria. To do it automatically, you need to create rules and set triggering events.
Accurate Analytics With Status Mapping
 The data in the Radarr social media response tool is mapped with relevant object attributes to provide you with accurate analytics. You can add more than one set of criteria and rules for the status mapping of the data.
 Status mapping matches the data from one database to another and facilitates data management tasks. Mapping bridges the gap between two different systems so that you always get accurate results at your end.
Social listening, monitoring and sentiment analysis capabilities
Radarr leverages a powerful machine learning and artificial intelligence algorithm to process millions of online conversations every day. It is able to not just help you tune into the conversations your audience is engaging in, but also monitor their health and run an in-depth sentiment analysis on the same.
This gives you a better understanding of how your audience perceives the brand, how your marketing and advertising campaigns are working and actionables to optimize them for better results.
It's Time We Move On!
Social media is the most important channel to cater to your customers. It's a place where you can make good relationships with your customers. And Salesforce Social Studio did a good job helping businesses manage their social media presence.
But with its retirement, it's time we move on to a more advanced tool. Because the sooner you get your hands dirty with an alternative tool, the more time you'll have to master it.
Radarr is one of the best alternatives for the Social Studio tool, allowing you to manage conversations from multiple platforms, listen to what your audience says, and understand the emotion behind those conversations. 
Trusted by 1000+ brands globally
Accredited By