Learn everything about using social listening for Instagram insights.
Instagram has evolved from a platform where people posted their pictures to a place where businesses sell products and services and engage with each other. It is the one place where customers go to discover new brands, explore what they offer, buy from them or simply engage with them. 
But another thing about Instagram is that users are not afraid to voice their opinions on it. From shoutouts and queries to customer complaints and concerns, there's a huge amount of conversation going on on Instagram. And brands not tracking this is missing out on a giant opportunity for not just growth, but also changing their target audience's perspective about them.
With Instagram witnessing a recent rapid growth and a surge in its user base of 500 million daily Instagram users, Instagram is the one social channel where you want to use social listening to find what your customers are raving about.
With social listening, brands get an opportunity to track, analyze, and respond to conversations about them on social media and is a crucial component of audience research.
Curious how social listening on Instagram works? Let's tell you all about it.
If you're new to the concept of social listening, Please read the complete guide to social listening.
Social listening on Instagram

What is Instagram listening?
Instagram listening refers to tracking conversations about topics, hashtags, keywords, and brands related to your brand and industry. When you listen closely to what conversations happen within your industry, the insights you gather can help you create an informed social media strategy.
A lot of people may confuse Instagram listening with Instagram monitoring. While social monitoring is simply observing conversations around your brand, social listening lets you analyze those interactions to discover opportunities to act. That can range from something as small as responding to a happy customer, or something as big as repositioning your entire branding.
When it comes to their Instagram presence, brands cannot afford to live in a bubble and stay uninformed. With social listening, they can get a bird's eye view of everything happening within their industry, and contextualizing interactions like comments, shares, brand mentions, ongoing and upcoming trends, that can help brands strategize campaigns better to reach a wider audience.
In addition to staying informed, Instagram listening can also be used to:
Discover new industry trends and happenings
Assess customer sentiment around your brand
Monitor your competitor's activity
Build new marketing and product development strategies
Identify potential customers, partnerships and influencers
Identify and predict trends that your audience is engaging with
Why is Instagram listening important?
With over 1 billion monthly users and over 130 million people interacting with posts on Instagram, this widely popular social media platform boasts of a massive reach to potential consumers of all types, worldwide.
Instagram has made it easier for brands to directly sell products through its platform, and at the same time, also educate its audience. With this, a massive number of internet users not only purchase from Instagram but also use it to discover new businesses, products and services, and the options available to them in general.
As an increasing number of brands shift to Instagram and fight tooth and nail for the customer's attention, you want to keep track of what people are saying about you and what content they're interacting with. Your customers could tell you what they want from your brand or how you can help make their journey with you effortless, by simply using the platform as they do every day!
To put things into perspective, businesses are sharing upto 14 posts a week on Instagram. And individuals are sharing about 1-2 posts a week. Your audience is consuming a lot of content in one way or another.
Looking at these insights and acting on them will help you understand your audience better. At the same time, it will help you strategize for better marketing on the platform with campaigns that they are more likely to engage with based on what they have shown interest in.
Benefits of Instagram listening
Instagram listening can not only help you track your brand's overall position within your industry but also give you much-needed customer insights. You can use them to strengthen your branding efforts or respond to a potential PR crisis in time.
Here are a few ways Instagram listening can help your brand:
1. Strengthen your brand's performance
You may be posting a number of times on your Instagram account daily and may even be seeing engagements. But without understanding their nature, there is no way you can ascertain how those engagements work in sync with your brand's goals. Social listening can help you understand how your Instagram business account is doing, what content people are engaging with the most and what you can do to make it better.
2. Build a better understanding of your audience
Instagram listening helps you understand your audience better. You can identify the nuances of emotions within their conversations, decipher user engagement, observe behavior-specific to demographic, record brand mentions and use all of this to ascertain the general sentimentality around your brand, their expectations and how you can fulfil them.
3. Perform competitor analysis
One of the most sought-after applications of social listening on Instagram is competitor analysis. Instagram listening doesn't just monitor your brand's performance but also your competitor's. Ultra-competitive markets such as beauty and fashion encounter changing trends popping up quickly. A brand listening to tags and posts getting traction in their niche can spring onto the trend and position itself better
Moreover, observing how your audience interacts with your competitors will help you identify what they're doing right that you can incorporate as well.
3. Provide exceptional customer service
64% of internet users would rather message a brand than call them to request support. A number of these people also choose to do this on social media platforms like Instagram. But with all the noise on the channel, it can get difficult to keep track of these queries coming in. With Instagram listening or media monitoring on Instagram, you can identify and fill any gaps in your customer service and actually stay on top of all conversations! 
Well, what's more, is that you can also keep the conversation going. Considering how Instagram is all about engagement now, this one's important!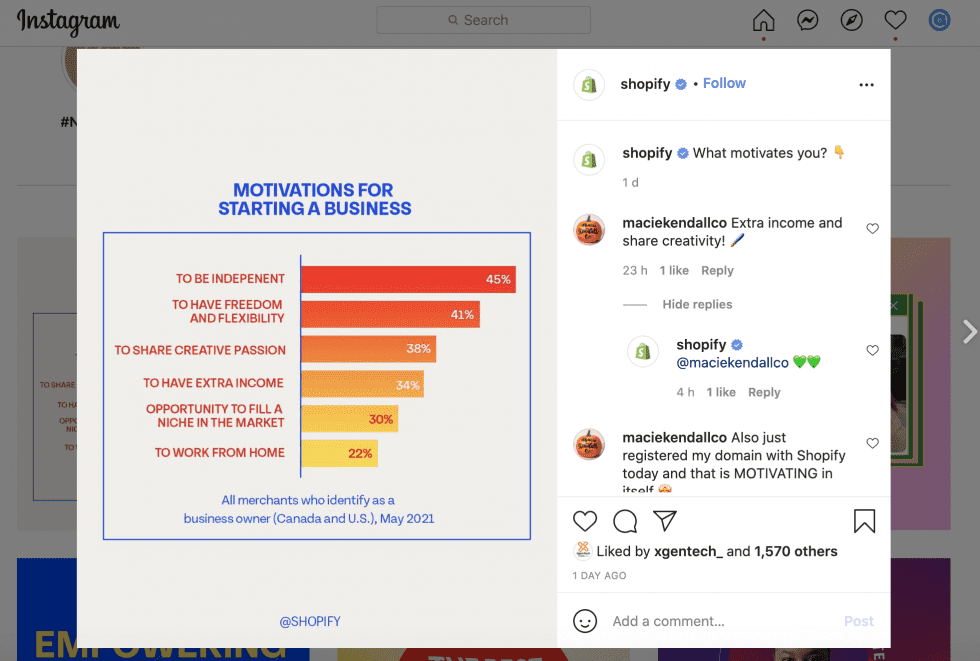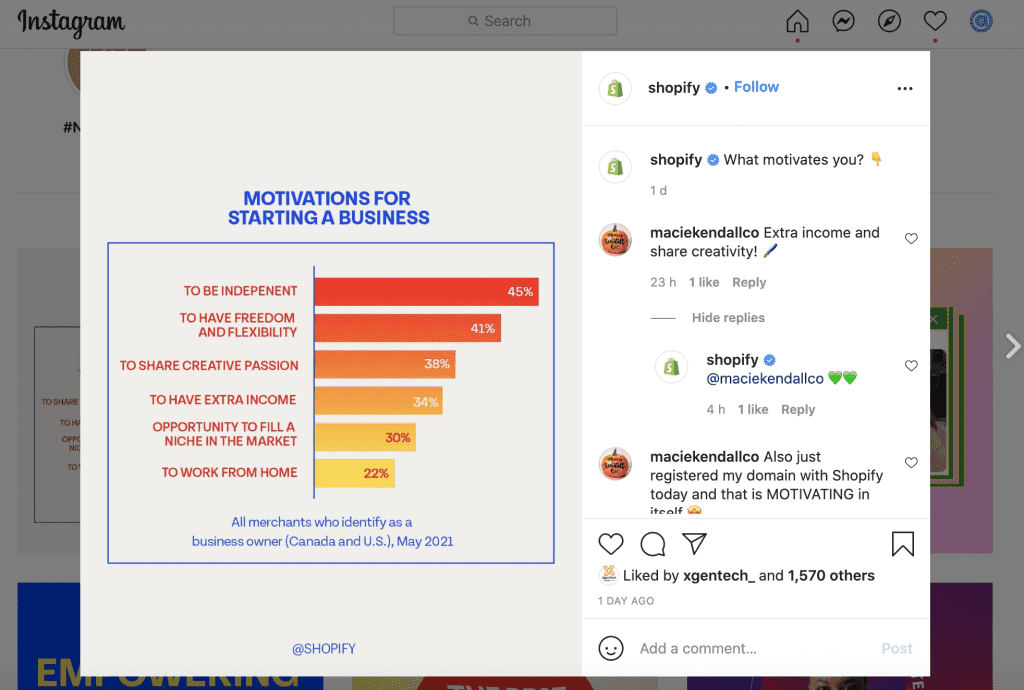 4. Improve your product or services
When you listen to how your customers feel about your product or service, you can discover chances of enhancing your product/service like adding a new feature or optimizing the pricing. Since Instagram is a platform where users tend to share a lot about their day-to-day lives, including purchases, they're bound to also talk about your business. Keeping an eye out always helps!
5. Build deeper engagement
Social listening can help you create a deeper level of engagement with your customers and help you better connect with brand leaders, influencers, and customers. It highlights who's talking about you, your competitors, and what they have to say about their experience. The insights help you identify who you need to reach out to for positively developing that conversation, and hopefully even reaching more people.
6. Focused marketing
With insights from social listening on Instagram, you can enormously improve your marketing and advertising campaigns. Knowing what messaging works the best for stimulating a positive response from your audience can help direct your efforts and double your ROI in no time. Imagine not wasting a single resource of campaigns that don't work!
Where can you get customer insights from on Instagram?
Users on Instagram primarily interact using posts, comments, videos, hashtags, Instagram TV (IGTV), reels, and stories. So when you're gathering insights, you'll typically have to look into the following:
Posts and Comments: You can extract information from a specific account like account name, followers, people followed, post numbers, likes, etc.
Hashtags: Hashtags are a great way to understand customer sentiment on Instagram. Extracting data around hashtags can reveal commonly associated words and accounts, and also trends.
Videos, Reels, and IGTV: With Instagram's algorithm giving content creators a positive push to create video content, the number of IGTVs and Reels have been rising; which gives you an insight into what appeals to an audience 'visually'.
How does Instagram listening work?
Instagram listening is more than tracking @mentions, comments, and #hashtags. It is also about understanding what is happening. Social listening goes hand in hand with analyzing the sentiment behind those interactions.
With a mammoth increase in the number of daily posts and users growing by the hour, Instagram listening will only work for you if you strategize it well.
So how does it all work? When you conduct Instagram listening, you essentially create listening queries based on your business, location, hashtags, and keywords relevant to your business, industry, or campaign intent. This goes hand in hand with sentiment analysis where you discover how your customers are reacting to your brand on Instagram.
Ascertaining whether the general reaction to your posts is a "yay", "nay", or "meh", sentiment analysis with social listening can help you recognize what you need to do differently to win over your Instagram followers (and potentially get more).
Radarr helps brands conduct social listening on Instagram keeping the above parameters in mind. Whether you're looking for appreciation, grievances, or what your competitors are up to, Radarr can fill you in.
Additionally, Radarr also helps brands create and customize their own listening queries by using rules logic and boolean syntax. In layman terms, this lets you dive deeper into customer conversations without having to do so manually.
Implementing an Instagram listening strategy
Building an Instagram listening strategy is all about implementing a set few steps correctly. Before you start setting up your tools, develop a clear understanding of your goals.
Why are you using a listening strategy in the first place and what do you hope to achieve from it?
If you're a newbie at this, we suggest you set up a social monitoring tool first and then see what kind of information you can gather. To get you started, here's a breakdown of the step by step process for implementing an Instagram listening strategy that works for your brand: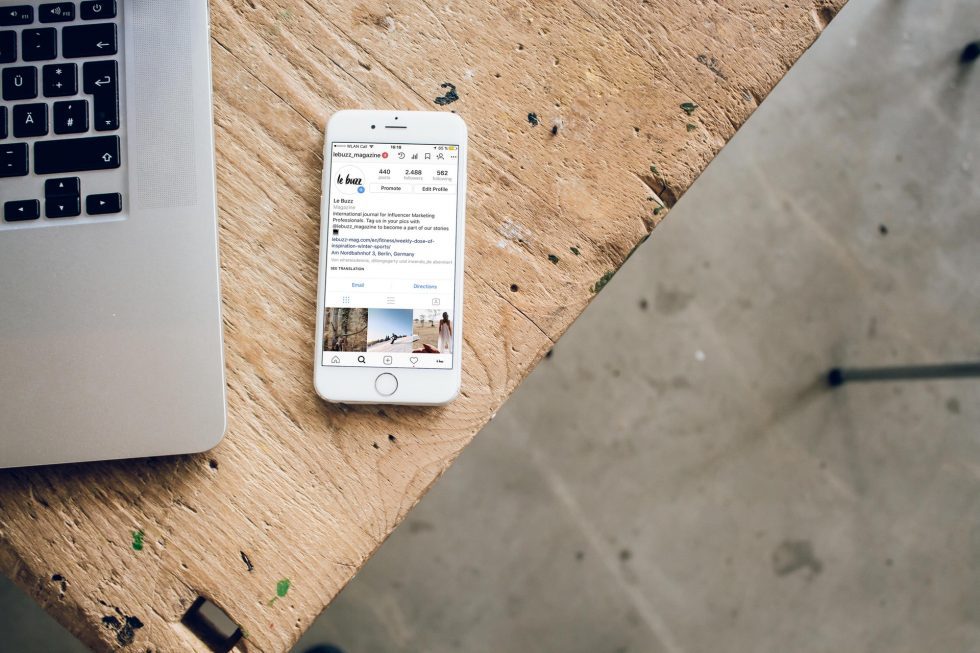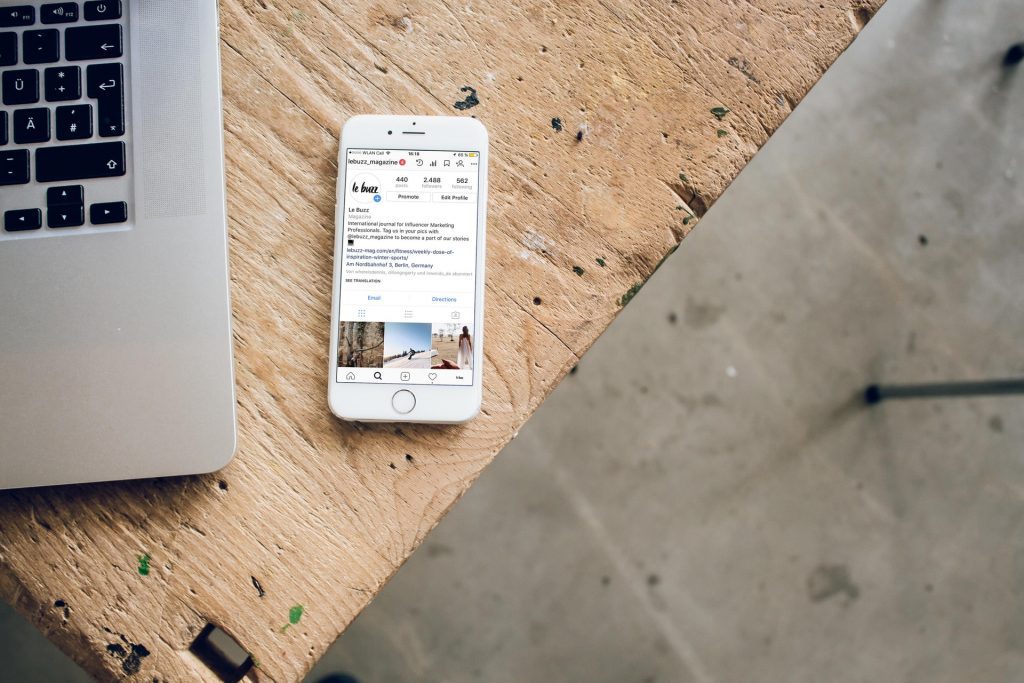 1. Set up your listening tool
Listening to social media conversations manually can be daunting. On top of that, working out a sentiment analysis on those conversions can be time-consuming, inefficient, and full of assumptions.
Your solution? Choose a social listening tool to read the millions of conversations going around on Instagram, collate all the social media data in one place, and help you derive actionable insights from them.
One simple way to tap into current conversations, trends, and buzzwords on Instagram is to go for a reliable social listening tool like Radarr.
Radarr is one of the most intuitive social media listening, monitoring, and analytics tool providers that give you insights beyond ongoing conversations. It comes with a sentiment analysis module that helps you understand what is driving the online conversations and how you can leverage them to promote your business better on Instagram.
Generate your social media listening dashboard here.
The tool can help you with the following:
Daily Social Media and News Monitoring
Daily Brand Health & KPI Monitoring
Campaign Monitoring
Real-Time On-Screen Alerts and Notifications
Crisis Management and Mitigation
Competitor Tracking and Intelligence
Influencer Discovery and KOL Tracking
Powerful Audience Insights
Real-Time Alerts and Automated Reports
Trend Spotting and Predictive AI
Sentiment analysis and segmentation
Not sure how to implement your brand's social media listening strategy? Book a Radarr Demo.
2. Identify your Instagram listening goals
Identifying your Instagram listening goals is one of the key steps to work on before going forward with your social listening strategy.
Start listing down the goals you want to achieve with social listening on Instagram. Take a look at your branding, marketing, sales, and customer service processes. Identify loopholes and gaps, and take note of what would help you address those better.
For example, one of your goals could be to increase your customer lifetime value (CLTV). This means you will need to closely monitor conversations from the people using your product/ service and what they write about it on their Instagram accounts.
Laying out clear goals and setting KPIs on social listening will help you analyze whether or not the effort is paying off.
Here is a list of a few goals that you might consider achieving through your Instagram listening tool:
1. Improving your Customer Service
With social listening, identify negative feedback made by customers in conversations around your product. This gives you the chance to address a grievance quickly – even if it has been shared on formats like Instagram stories!
2. Generate new leads
To generate new leads for your business, create a list of keywords that people might use when researching a product or service similar to your product and services. Use social media listening tools to track these keywords across all social media channels. In this case, your keywords are essentially your hashtags.
The data obtained will help you understand what your customer expects from your service and how they've been searching for it on Instagram. You can then use this information to reach out to them and encourage them to try a free demo of your product/services or use a trial version. Alternatively, you can even create content on Instagram that feeds their searches, leading up to what you have to offer.
3. Keeping tabs on the competition
Create a list of keywords and terms (hashtags) related to your competitors and start tracking them in your social listening tool. By listening to conversations around your competitors, you can get insights on what gives them an edge over you, what their weaknesses are and what opportunities you can tap into. In many cases, this also helps in competitively planning your sales strategy or pricing.
4. Identify influencers
A huge number of shoppers make purchases based on recommendations made by social media influencers. With an Instagram listening tool, track influencers who are sharing positive reviews on your product or service, or raving about one that addresses a similar audience that you want to target.
Reach out to them, build a collaborative relationship and start offering them offers and rewards for spreading your brand's good name.
5. Improve your promotional strategy
Refine your target audience by filtering out your keywords with demographic-specific data. This helps you understand when is the best time to engage with your audience, their issues with recent purchases, and what makes them happy. Leverage this information to create your ad campaign strategy for Instagram.
6. Drive innovation
Instagram listening not only helps you understand your customer's needs and behavior but also that of your competitor's. Track keywords related to negative reviews around your product and services or understand what aspect created a bad customer experience. Use this data to identify an opportunity for change and bring out innovation in the product or improve your service.
3. Define what you are listening for
Effective social listening is all about "what" you're listening for. That means choosing the right keywords (hashtags) for your brand.
After you set up your social listening tools and identify your goals, choose the right keywords for your brand that you want to stay updated about. These keywords could be your brand's mentions, mentions of your competitors that you want to keep a close watch on, or phrases and industry trends that help you stay abreast with market trends.
The keywords and topics you monitor will likely evolve over time. In the beginning, you'll learn what kinds of words people tend to use when they talk about your business and your industry. You'll also start to discover what kinds of insights are most useful for you.
Here's a list of important keywords and topics to listen to right from the start:
Your brand name and handles
Your product name(s) (Don't forget to include common misspellings and abbreviations)
Your competitors' brand names, product names, and handles
Keywords on Industry buzzwords
Your slogan and that of your competitor's
Names of key people in your company and your competitors' companies (your CEO etc.)
Campaign names or keywords
Your branded hashtags and those of your competitors
Unbranded hashtags related to your industry
Another key point to remember is to not just define what you're listening to but also where you're listening.
Listen everywhere! Before you jump on what your audience is talking about you, find out where your audience is. This means expanding across various channels and not just Instagram. A social listening tool like Radarr helps you cover all ground on one dashboard.
4. Roll in the changes (Take action!)
As you gather social information from your listening tool, you'll start sensing the regular conversation and sentiment around your brand. But if you don't take the requisite action, you're only indulging in social media monitoring, not listening on Instagram.
Social listening on Instagram is about more than tracking metrics, it's about learning what your customers want from your brand and how you can provide it to them. Ensure that you analyze the patterns and trends obtained from your listening tools, rather than just comments.
Such analysis has the power to guide your future strategy to stand out on an otherwise noisy platform!
Put the insights to work! Generate social listening reports from your Instagram listening tool on a daily, weekly, or monthly basis and share them along with the actionable items with all your teams.
Use KPIs to measure your team's performance. Keep track of what's been implemented and what's pending to achieve the kind of business growth you've envisioned.
A social listening tool like the Radarr platform equips you with everything you need for effective social media listening and digital intelligence.
Applications of Instagram listening
Businesses leverage Instagram listening in a variety of ways. Some of the applications include monitoring brand positioning, reputation management, VoC (voice of customer) reviews, product enrichment among a few.
In addition to the above, Instagram sentiment analysis plays a key role in detecting any negativity or positivity around their products in real-time. This helps them take immediate action on the content bringing them notoriety. Instagram listening is also used for :
Detecting social trends
Customer support
Brand monitoring
Reputation management
Voice of the Customer (VoC) analysis
Voice of employee (VoE) analysis
Analysis of products/services
Competitor analysis
Market research
Want to see how Instagram listening can do this for your brand? Book a Radarr demo. 
Additional reads to improve your Instagram marketing strategy:
Has your brand adopted Instagram social listening?
In times when the world is turning to digital and the use of social media platforms like Instagram is increasing by the day, it's important to leverage Instagram listening.
Think about the number of times you put in a lot of time and resources to create a video for your Instagram account and did not see the engagement you expected. Or think about how you posted a piece of content that suddenly raked up a lot of negativity around your brand's account, resulting in a rapid drop of followers.
Yes, that's where social listening on Instagram comes in. It's not just a reactive measure to perform well on the platform, but a proactive way to remain ahead and capture attention in the right way!
Still not convinced?
Well, let us show you what Instagram listening can help your brand discover. Book a demo of Radarr today!