List of the best Instagram marketing tools for social media marketers and managers.
Brands and marketers across the globe have identified the vast opportunity and potential that Instagram carries, and hence are trying to capitalize on the network it brings. With over 1 billion active monthly users, the numbers say it all. But other statistics like 500 million stories being created daily, also indicate a lot of competition.
With so many people engaging on the platform, it is humanly impossible to keep up with the algorithm. If you want to use Instagram to its full potential, you will need the right set of tools to help you out. We have simplified it for you by making a list of the best Instagram marketing tools to create a comprehensive toolkit.
Instagram Marketing Tools You Absolutely Need
These are some of the best Instagram marketing tools available to help you get a headstart on the platform.
Radarr
When you closely track the conversations on Instagram about topics, hashtags, and keywords related to your brand and industry, it's called Instagram listening. The insights you gather here can help you create an informed and sound strategy for Instagram marketing.
Radarr is a well-known and powerful social listening tool that can give you a bird's eye view of everything happening in your industry and can help you strategize campaigns to reach a broader and more relevant set of people. It gives your incredible insights by putting comments, shares, brand mentions, ongoing and upcoming trends in context.
Using the social listening feature, you can understand exactly what is it that excites your target audience. Radarr also comes with a sentiment analysis module that helps you understand the driving force behind any online conversation and how you can leverage them to reach your Instagram marketing goals.
It is not just a reactive tool that helps you perform better on Instagram; it's a proactive solution that ensures you stay ahead of your competition.
Canva
In addition to photos and videos, you'll also need original and appealing graphics to get the desired output from Instagram visual marketing. And there's no better tool than Canva to do it for free.
This is an easy-to-use design platform using which you can create a variety of graphics for your Instagram marketing strategy. This tool offers a wide range of design types, be it an image for social media, web banners, or presentations– Canva has it all. Not only this, it has templates for all your needs too, which comes in handy when you have to create graphics for Instagram marketing on a scale.
Let's say you have to create a post for your brand's Instagram account. You can start by opening any accurately sized Instagram Post Template of your choice. You can jump directly into the customization part once you find the template with the desired look, feel, and format. You can easily swap photos, change the layout and background of the post, adjust font, add additional elements to make it more relatable—all of these with simple drag and drop.
VSCO
High-quality visuals and aesthetics are the foundation of Instagram, and for this reason, it is essential to have a photo editing app in your toolkit. Sometimes the default filters of Instagram are just not enough. If that's the case, you should lookout for a photo editing tool like VSCO to add a beautiful and artistic touch to your photos.
VSCO is an app designed for and by creators and is also one of the must-try photo editing apps. It stands out because of the versatility it has to offer. You can effortlessly tweak elements like sharpness, contrast, brightness, and color balance. It comes with a good range of impressive filters, free editing tools, and some amazing presets.
If you become a member, which you should, you'll be able to unlock tips, tricks, and creative tutorials. Want to improve the quality of your Instagram posts to capture your audience's attention? The tips and tricks you get in VSCO membership will allow you to unlock the true potential of this powerhouse of presets and editing tools.
Repost for Instagram
Is using the user-generated content(UGC) in your plans for the next campaign? If yes, you need a tool like a Repost for Instagram in your arsenal. After all, UGC is a great way to keep your audience engaged while also ensuring the trust is entirely intact.
This tool streamlines the process of posting user-generated content. It automatically gives the necessary credit to the original creator when you repost their content. With its help, you can get high-quality and more authentic content that will help drive audience engagement.
That said, it is essential to first get permission from the creator before reposting their content. And you will, most likely, get their permission knowing they will get all the recognition.
Instagram updates you need to know in marketing.
Buffer
Social media is all about being intentional, fast, and efficient. And sitting on planning how and when to publish a post doesn't help the case. Buffer makes things streamlined and effective for you with its three apps module: Buffer Reply, Buffer Analyze, and Buffer Publish. The latter, Buffer Publish, is more prevalent in the market compared to its partners.
Buffer is one of the most recognized tools for social media marketing. It allows you to schedule posts for your Instagram account or other social media platforms. The automation schedule is entirely customizable– you can decide if you want to post every day, on weekdays, or on weekends.
It doesn't end here. You can use the follow-up tool to analyze which posts performed the best and why. You can link both personal and business accounts easily with this tool. Moreover, it helps effective collaboration as you can invite other members of the team and can decide the layout for posts.
Later
Later is another good tool for scheduling on social media platforms. They claim to be the world's favorite social media marketing tool. You can create a visually appealing and stunning profile grid using this tool. There's a drag and drop visual planner that you can use to design the profile grid and schedule posts accordingly.
It has a wide range of features for Instagram, such as scheduling, photo resizing, analytics, hashtags, and much more. Later's primary focus is Instagram, but it doesn't mean that you can't use it for branding on your other social media platforms (Twitter, Pinterest, and Facebook). There's a free version available for individuals who want to manage only a single social media account.
Boomerang
Boomerang allows you to show off your brand in a unique, fun, and engaging way. It's the modern approach to multimedia content marketing, and the trend guarantees that it works. Instagram developed this video app back in 2015, and ever since, it has only evolved.
This tool records a looping video that looks somewhat like a GIF and runs back and forth for approximately six seconds. Its tagline says– it's not a photo, not a video, not a GIF, it's a boomerang. The best part is that your Boomerang videos don't have to be perfect. You just have to be authentic and need a storyline to market your business, services, and products uniquely.
Android and iOS users can download this app for free from Google Play Store and App Store, respectively.
Shorby
When you look at the lists of Instagram disadvantages, the feature to add only one link in the bio will be a part of almost every list. And if your account does not have more than 10,000 followers, you can't even add useful/relevant links to your stories. These missing features are pretty inconvenient for new and small businesses who are just starting out and want to market their products, services, and content to their Instagram audience.
This is where tools like Shorby come into the picture. This tool is a godsend for those who want to get more out of their Instagram bio link. You can add clickable links on a mobile-optimized landing page that leads to various destinations. You can add as many links as you want to and can customize the landing page to blend well with your Instagram profile. When you are done adding the links, you just have to share the Shorby link on your bio for your followers and viewers to access it.
Ritetag
Ritetag is one of the parts of RiteKit's toolkit for social media. It's specially developed for individuals and businesses who aim to leverage Instagram for increasing their revenue. It can, however, be used as a standalone tool.
Based on real-time hashtag engagement, this tool gives crazy hashtag suggestions instantly. It can provide you with hashtags for photos, videos, and even text. Once you install its extension on Google Chrome, you literally just have to click on the picture or make a text selection and choose Get Hashtag Suggestions. That's it. You'll have the best working hashtags for the selected image or text on your screen.
It will also color-code the most suitable hashtags in various categories, so you can easily pick the ones that align with your marketing goals. Moreover, you can effortlessly analyze the hashtags' performance using one of the above-listed tools, Radarr. This way, you will make more informed decisions about which hashtags are working for you and which are not.
Preview App
Managing and scaling your Instagram profile becomes easier when you have access to an Instagram planner. The Preview App is a feed planner that Instagram officially approves as safe to use. Being used by more than 9 million business and content creators, it is one of the most popular management tools available.
It does not manage any platform other than Instagram. Using this tool, you can schedule and publish your posts, plan the content using Planoly's visual calendar, crop and edit images, and analyze the performance of your Instagram account.
Its advanced photo editing capabilities amalgamated with an intuitive user interface for both mobile and desktops is one of its biggest pros. It supports collaboration, meaning you can add your team members for planning the schedule. It is a far more reliable and relatively affordable Instagram management solution than its competitors.
Colorcinch
Colorcinch is a straight forward design platform that lets you transform your photos into personalized artwork. You can crop, resize, enhance your photos, and make their colors pop with just a few clicks.
It comes with hundreds of AI-powered filters and effects along with a vast collection of creative assets- stock images, vectors & icons, masks, and overlays. You can add texts to your photos, make use of drawing tools and blend modes to personalize your graphics. And just be creative with your banners, avatar, profile picture, memes, etc. With Colorcinch, you can craft your social media visuals on the fly.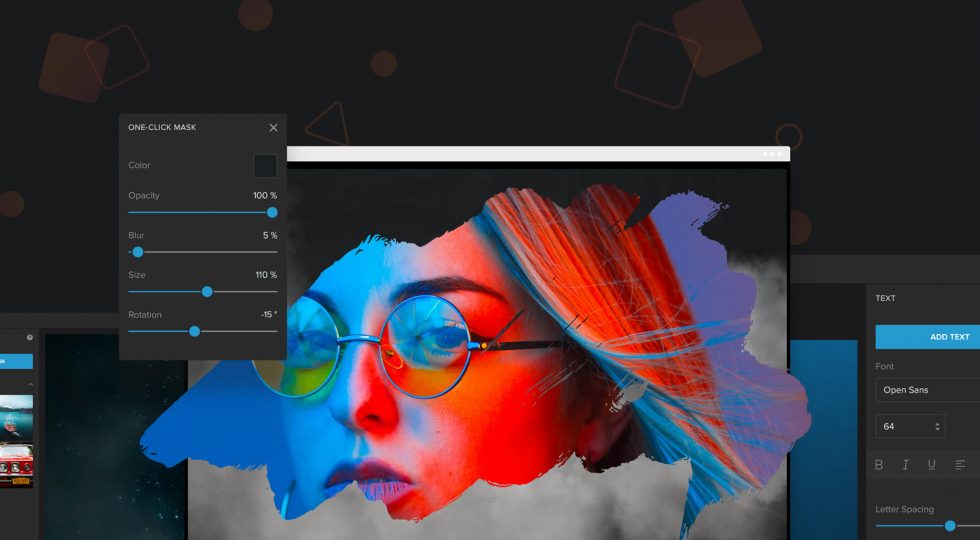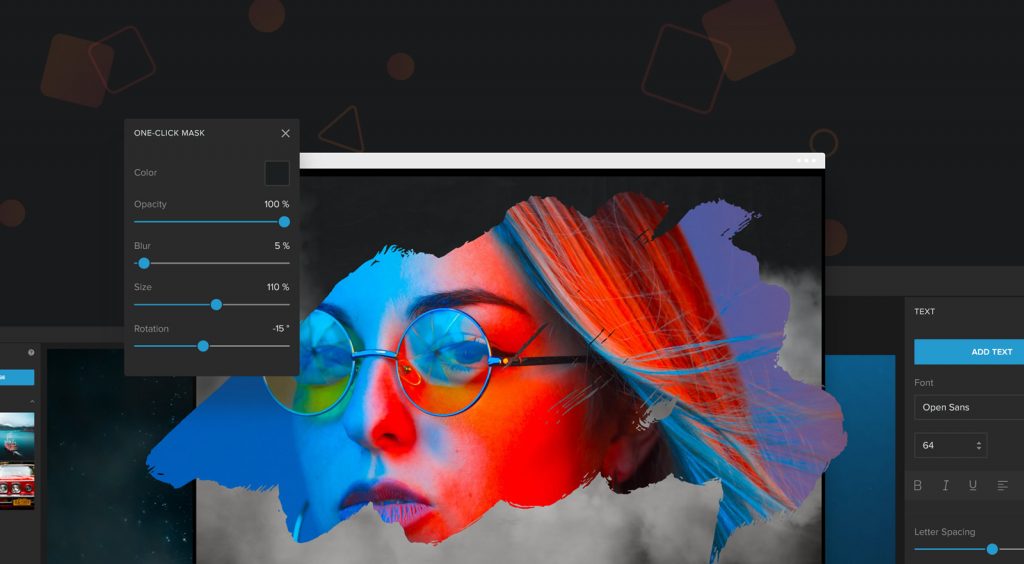 Using Any of These Instagram Marketing Tools?
Businesses can now see the immense possibilities of social media platforms. It's one of the reasons why most brands are now leveraging Instagram to connect better with their audience. It would help if you keep all the relevant Instagram marketing tools streamlined so you know exactly when to use which tool and for what.
However, before you start creating content and strategizing campaigns, it is essential to do thorough market research. Hence, start with social listening and understand what your audience wants from you. Their interests and engagement behavior should be an integral part of your strategy.
Here is the complete guide to Instagram social listening.
Here is the Ultimate list of Twitter Marketing Tools you need to know in 2022.