Learn how to generate leads with social listening.
Owing to the pandemic and everyone taking to digital, businesses are becoming more aware and conscious of the conversations happening online. That's exactly why social listening has now become an integral part of marketing processes and strategies.
But most businesses have been using social listening for what the term literally stands for – listening to conversations on social media and the digital landscape. So you'll see social listening being used to track conversations, manage online reputation, customer support and market research.
But what if we said you could use social listening for lead generation?
Social listening helps you identify ongoing conversations relevant to your business or industry in a timely manner. But have you ever thought how these conversations could actually be an excellent way to find relevant social media leads?
Considering how social listening helps find conversations, trending topics and industry news, and identify potential customers, why rule out the one use case that you can attribute growth to?
How to use social listening for lead generation?
To be able to put the following tips and strategies to work, you need to first get started with social listening. If you are not using a social listening tool already, book a demo of Radarr and explore the potential it unlocks for your business.
1. Improve your customer persona with real-time social insights
Identifying and defining your target audience and ideal customer persona is the one thing that can make or break a company's marketing, advertising and sales efforts. It typically takes anywhere between a few months to years to identify all the demographics of what an ideal buyer looks like. But to say that the buyer's likes, preferences, and demographics will remain the same as time progresses, would be wrong.
This is where social listening comes in to help you proactively learn from the changing behavior of your target audience and ideal buyers.
It helps you sift through online conversations across multiple channels to identify new and changing buyer demographics, interests, and behavior. This adds a real-time layer of data onto your documented persona, making them more contextual and relevant to the now.
Also, read the complete guide to understanding social listening.
2. Monitor your competitor's moves
Every business conducts frequent and thorough research on their market competitors. They take note of what the business is doing differently, how they're interacting with customers, and what type of campaigns they are running to grow in different target markets. While these insights are surely a great way to tailor your value proposition, pricing, and other aspects to capture consumer attention and entice them to buy from you, what about things that may not be as evident?
Social listening also helps monitor the conversation around your competitor's brand. It helps you understand the perception customers have for them, identifying the negative and neutral comments that you can cash in on to generate leads. But more importantly, it also lets you keep track of where they're scaling their time, efforts, and resources so that you can catch up or move faster.
3. Discover new trends and market opportunities in real-time
Ever stumbled upon a trend on social media, a campaign, or a product idea, that you thought you could have tapped into – but now, it was too late?
You're not alone.
Owing to the increase in the content being shared on social media every day, it is becoming tougher for businesses to keep up with the changing trends. But with social listening that is powered by artificial intelligence, you can do this much faster.
For example, remember when the lockdowns across the nation just began? While some companies were still working out of offices, the concept of remote working had started to pick up at a rapid rate. SaaS businesses that we're able to identify this trend faster, we're able to launch products for async collaboration and productivity much faster, leading to quicker customer acquisition.
Those who did make similar products in the coming period did see growth. But the scale at which they grew was obviously slower – let's call it the first mover's advantage!
4. Answer the hard questions and offer help
The best way to turn an interested consumer into a lead, and eventually a customer? Offer help and assistance in a timely manner.
Use social listening to discover questions, comments, or complaints related to your brand, your business, your competitor, or a topic that is relevant to what you offer. Add value to the ongoing conversations by leaving answers without expecting anything in return.
The goal is to establish yourself as a business that the consumers can trust. The stronger the trust, the more likely they are to convert into leads.
A few ways things to tune into with social listening to generate leads through online conversations include:
Brand mentions
Industry keywords
Problem-specific terms/ topics
Location-specific terms/ topics
Help-specific terms/ topics
PS. As Gary Vaynerchuk says, don't be afraid of working towards finding answers to the hard questions, and being the first one to answer something.
Learn more about using social listening for proactive customer support.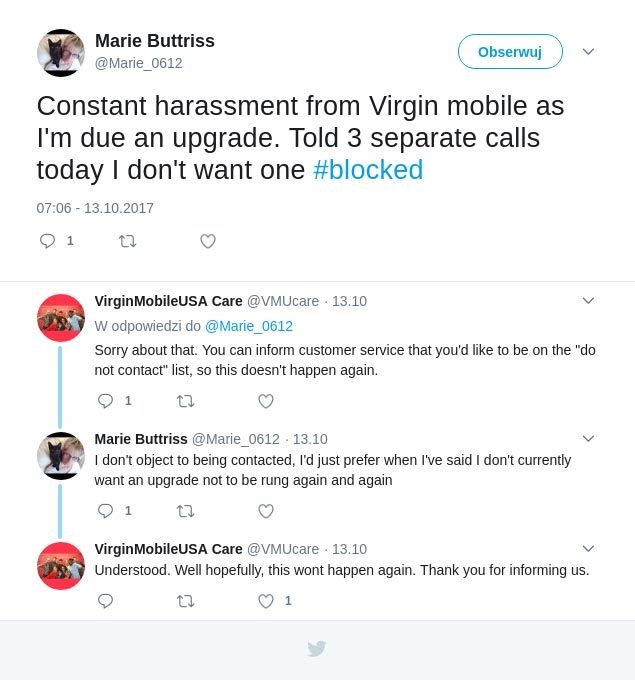 5. Use consumer psychology to generate leads with sentiment analysis
According to a study by Harvard, it was found that 95% of purchase decisions are driven by emotions. The study states that emotion is what really drives who, how and why we engage with businesses. This is the missing piece that most businesses have been trying to tap into for years in their marketing and advertising campaigns.
With social listening, you can bring sentiment analysis into the mix and truly understand the intent behind online conversations. When you understand how a consumer 'feels', you're closer to understanding their challenges and how they want to be addressed as humans. This helps you establish a stronger relationship with potential customers and strike conversations that are truly meaningful, leading to a higher number of leads.
Also read: Understanding sentiment analysis with social listening and monitoring.
6. Identify and engage with the right influencers to reach your audience
Influencer marketing is a big part of growth strategies for businesses across different industries. But one of the biggest challenges that most face is identifying the right influencers for their campaigns and then measuring the impact they have on their audience, and the eventual growth.
With social listening, you can not just track online conversations but also identify those who initiated them. This helps you find people who have a greater influence on your target audience; but also look into the type of influence (positive or negative) they have on them, helping you make better campaign decisions for higher ROI from influencer marketing.
7. Initiate conversations to sell more
Use social listening to reach out to your existing customers as well. Take a look into what they have to say about your business, the product, and how they're putting the purchase to use.
Leverage the thread to strike meaningful conversations with them. When you engage with them in real-time, you can use these conversations to get feedback on your products, insights on their expectations from your business in the coming time, or to even upsell and cross-sell other products.
What's more? When you initiate conversations in a meaningful way, you actually also improve the customer experience you offer, leading to a higher word of mouth and referral rate from your existing customer base.
8. Get better at creating content
According to the Content Marketing Institute, companies that understand their audience better and create content as per their needs, generate 69% more leads than those that don't. But creating content that your audience wants is easier said than done, considering how quickly their interests and preferences evolve with time.
With social listening, you're able to understand your potential lead's content preferences and language style better. The insights help you create content that they don't just want, but will also consume and engage with actively.
For example, if someone is exploring how to get better at social media marketing, and you are a social media listening tool, you need to create how-tos for this audience segment. At the same time, you also need to create case studies that show them how social listening really does get results.

Also read: How to create engaging social media content.
Ready to use social listening for lead generation?
Social media today holds the potential to really help businesses grow – but only when you can keep up with your audience.
Conversational marketing is the way to go in times when consumers are looking for more personalization before interacting with businesses. That's where social listening comes in to help you tap into the right conversations.
Converting them into leads of course depends a lot on your conversation skills!
Ready to see how you can run prospect hunting campaigns and track conversations to reach your potential customers?
Here is the complete guide to Instagram social listening.