Video content is exploding on social media with no sign of slowing down. Whether it's YouTube, Facebook, Instagram, or TikTok, most channels are flooded with videos and watched by millions of users worldwide.
According to research, Nike gets 4.6 million views per reel, and many other brands share the same success. Further, more than 1 billion TikTok videos get viewed each day in over 150 countries.
These numbers are huge and clearly states that Instagram reels and TikTok videos are becoming a massive part of brands' video marketing strategy (and well, our day to day lives).
However, since both these video forms are short, delivering valuable and engaging content in a short time can be pretty tricky. While some videos tend to skyrocket and garner millions of views, others struggle to get even a hundred.
So, what does it take to go viral? In some cases, it might just be your luck. But, truth be told, there are some best practices to keep in mind that may increase your chances of going viral on both Instagram Reels and TikTok.
After studying thousands of short-form videos, here's what we have found.
Create viral videos for Instagram Reels and TikTok
As you go through the following sections, remember that there is no one-size-fits-all approach to create viral videos for Instagram Reels and TikTok. These are some of the best practices that we have seen leading accounts stick to, consistently and they should be kept in mind while you run your own experiments and learn from them.
What exactly is a viral video on Instagram reels and TikTok?
A viral video is a video that gathers traction quickly and gets shared multiple times on social media, reaching audiences who wouldn't see your content otherwise. Various content forms can become viral—be it YouTube shorts, a tweet, or an Instagram post. But, in this post, we'll only focus on two platforms, i.e., Instagram reels and Tik Toks.
Viral videos usually fall in one of three content categories:
Educational: These videos educate and provide value to viewers—for example, food recipes, book recommendations, mobile reviews, SaaS marketing tips, and so on.
Inspirational: These videos include content that motivates viewers to take the desired action, such as an aspirational story, a transformational journey, etc.
Relatable: Such videos are closely linked to the specific interest of the audience. For example, videos about Indians living in Germany or millennials starting a business, or something that's just funny and strikes a chord with your day to day life.
10 best practices to make a viral video for Instagram reels and TikTok (+BONUS)
Now let's get to the hard part—creating polished, professional videos that hook your audience. We have put together ten strategies to make your first successful viral video.
Start with social listening
Analyzing different social media metrics is great to know the engagement rate, most viewed content, or click-through rates. But, when you can follow what people are saying about your brand on various platforms, it can help you create video content with a higher chance of going viral.
This is where social listening comes into the game.
Brands use social listening to monitor and engage in conversations about their brand on various social platforms. When you know the positive things people say about your videos, you can produce more such content. On the other hand, negative comments can help you determine the customers' pain points and deliver video content that showcases your products or services as a solution to their needs.
Additionally, social listening can give you insight into improving your content to strengthen each stage of your buyer's journey. For instance, if someone is in the consideration stage, you can see what they're saying about your videos that introduce your product or services to new buyers. Not only that, but you can also determine what your audience doesn't look like by evaluating these conversations.
In a nutshell, without social listening, you'll miss out on tons of valuable data and might never know what others are saying about you and your brand. And with social listening tools like Radarr, you get to tune into millions of online conversations happening on TikTok, bringing all the data onto one dashboard with easy-to-understand actionables.
Quick guides to get you started:
Identify your target audience
Have you ever watched a video and wondered, "Wow, that seems like it was made just for me!" That's exactly how you want your customers to feel about your video content. And you can achieve this only when you identify your target audience.
If you don't know anything about the people you're targeting, your video will never be able to address all the questions that popped up in their heads. In short, it will always come up short.
Hence, you must understand your target audience to find what will resonate with them and keep them glued to their screens.
Once you have this data, use it to create videos with a viral factor. It can also help you decide what you want your viral video to accomplish. Do you want to inform, educate, entertain, or persuade your customers to buy your products?
Additionally, you decide how long your videos should be, what channel you need to distribute them to, and more. For example, research suggests that millennials prefer videos no longer than 10 seconds.
One way to ensure this is to create an empathy map that will help provide your team with insights into what will pique your audience's interest so you can tailor your content that fits perfectly with what they're seeking online.
If you're using a social listening tool like Radarr, you will be able to access audience insights with ease. Remember to identify patterns of different audience segments, categorise them well and work towards understanding them more.
Start with a brief
After you have a clear idea of what's happening in your audience circles, the next step to creating any viral video is to plan everything and create a detailed brief to ensure everyone involved is working towards the main goal—from your content team to the video production staff. While you should leave some room for creative deviation, make sure it doesn't turn into distractions driven by personal preferences.
Without a proper plan, chances are your videos might get bogged down with edits and re-shoots, resulting in a waste of time and effort. On the other hand, a creative strategy brief can help you clarify your goals, messages, audience, tone, duration, and so on. In short, it acts as a reminder of what the video project is about and makes sure all your content is consistent, with the same overall vision.
Here are five questions you can ask yourself when creating a video brief:
What goal(s) do you want to achieve with your video content?
Who is your target audience?
What do you want to communicate?
Does your video perfectly match the platform where you'll distribute it?
What's your budget and deadline?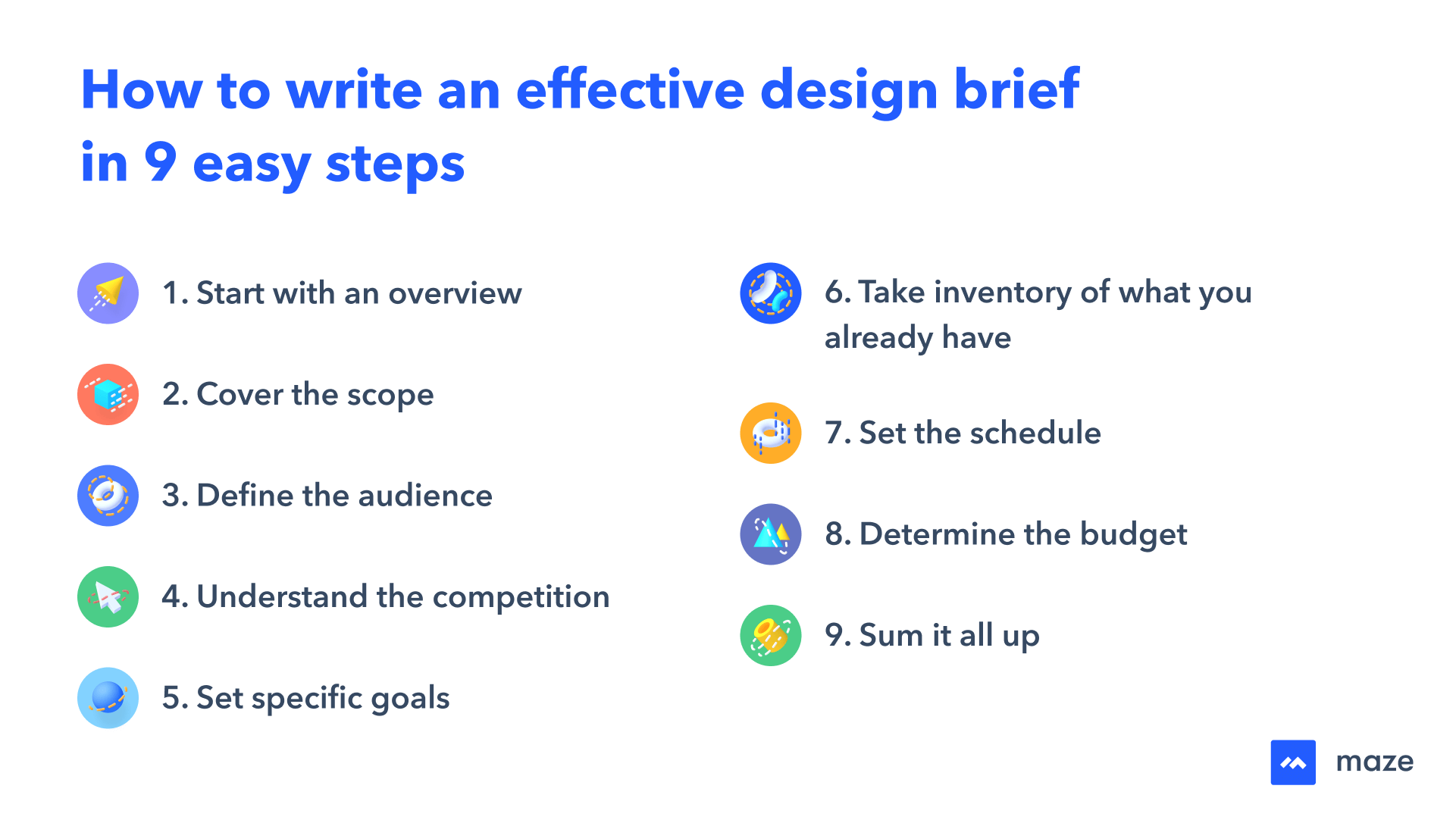 Keep it short and sweet
A study reveals that human attention spans have shrunk by nearly a quarter in just 15 years. In fact, we have shorter attention spans than that of a goldfish.
People are always on the go, and they want content they can consume while commuting to work. Additionally, they are met with a variety of videos while checking their social media feeds.
That means your videos must break through the noise and grab the viewers' attention almost instantly. And provide as much value as possible in the available time. After all, you don't want to bore your viewers to sleep with a ten-minute-long video about your new product line.
Many people believe that short videos— about 30–45 seconds long—are more likely to go viral on Instagram and Tik Tok. That's almost true. However, this number is not set in stone. Your video length depends on the type of video you're creating and its purpose.
For example, if you're posting an advertisement, a video longer than 30-60 seconds is not a good idea. But, if your topic is informative, such as a product review, then a video of 10-15 minutes can work great.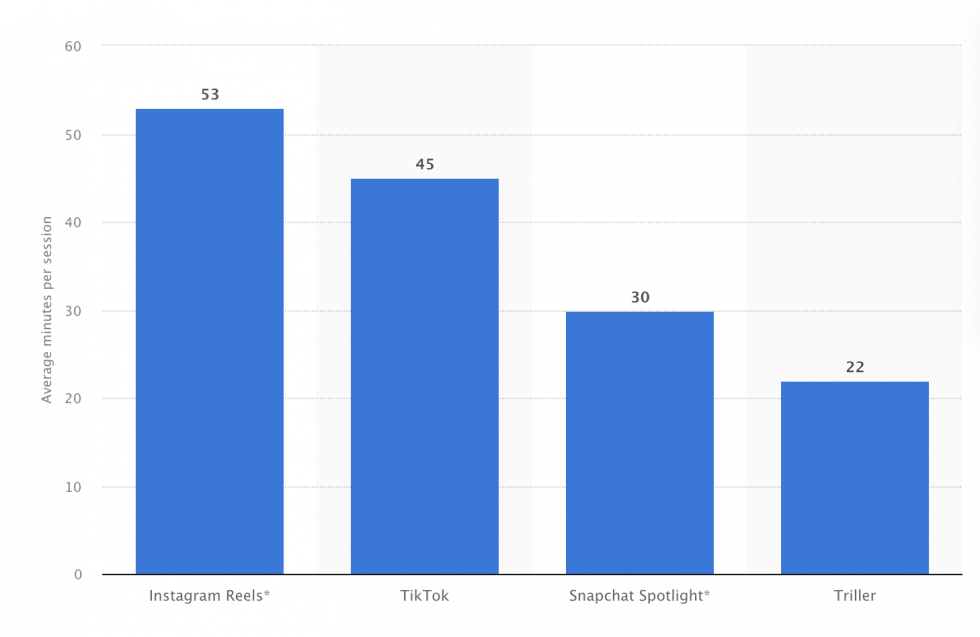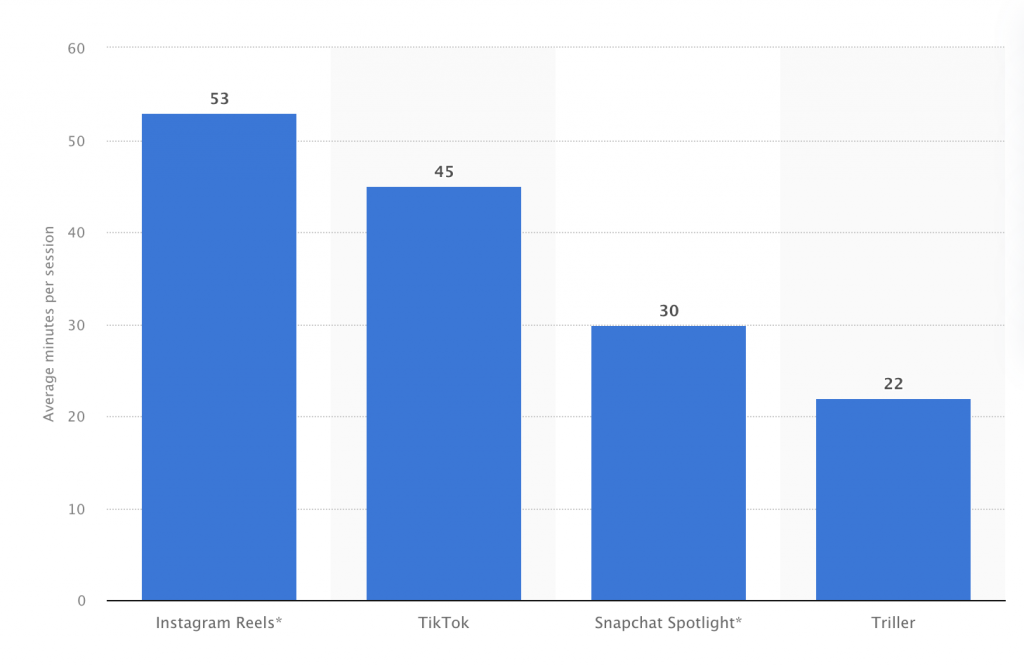 Include emotions
Imagine your friend told you a funny story. The chances are that you'd share that story with your other friends, and they'd tell their friends to make them laugh too. The same happens when it comes to viral videos. Hence, it's crucial to incorporate emotions into your videos.
Video content that elicits emotions is a sure-fire way of gaining traction. If you make them feel humor, compassion, happiness, or positivity, they will share videos with their friends, family, and colleagues to get the same reaction.
However, happiness is not the only emotion that can make a video viral. Some viral videos spark negative emotions too. For instance, the Kendall Jenner video ad for Pepsi faced severe backlash for its content, but it was still viewed by millions worldwide.
Sure, such videos attract lots of eyeballs. But be careful that you don't create controversial content that ends up being removed from your social media channel.
Since emotional content remains in our memories for longer, understand which emotions are most appealing to your audience. Strive to create content that evokes positive emotions and makes your brand come across as relatable. When including negative emotions in your videos, make sure your brand can resolve that negativity in some way.
Best way to do this is to invest time in sentiment analysis. Social listening tools like Radarr actually help you understand the intent and sentiment behind the content being shared online as well as the conversations happening around it. This is especially important if you're targeting a very niche audience or are looking at a global market for your content.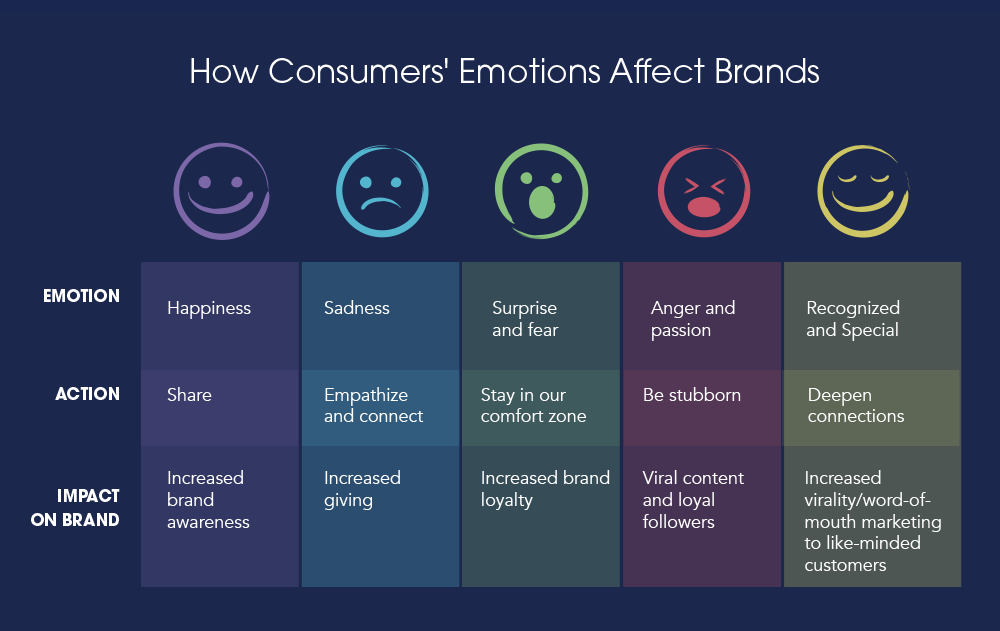 Stay on top of trends
Remember the "Turning your DMs into quotes" trend and how almost every creator hoped on it? This is what you need to do for viral content.
While producing original video content is great, there's a chance that it might not be a hit among your audience if it isn't what they're searching for. Instead, leveraging current trends can not only help you reach a wider audience but also save you the time and effort that you would have put in thinking and creating an original video.
You can consider two types of trends. One is related to your niche with a very specific audience, resulting in limited views. On the other hand, broader trends reach more people and can be used by anyone as they aren't targeted towards a specific group.
Now, the question is: How can you find and jump on a hot trend quickly? Here's how:
Watch a lot of Instagram reels and TikTok videos to know which trends will resonate best with your target audience.
Screen through the discover page, where you will find trending music, challenges, dance moves, and hashtags.
Follow the top creators in your niche as they're the first ones to hop on the latest trends.
Create your version of the trending video that relates to your content, brand, and image.
Or we'll give you a smarter way out of spending hours scrolling through Instagram and TikTok – Social listening, again! It's the best way to identify the ongoing trends faster and also predict what may become a trend in the coming time.
Engage with your audience
Creating branded video content is time-consuming. However, your job isn't over once you hit the "post" button. You'll want to keep an eye on how your audience interacts with your content and potentially engage with them if you start getting views and comments.
On the other hand, if your content flops, treat it as a lesson and analyze the audiences' reactions to see where you went wrong and what you can improve in your future videos.
TikTok also launched its Q&A feature in March 2021, which allows users to post their questions regarding your content. You can use the Q&A feature on Instagram to ask your followers some questions related to your posted videos or the type of content they'd like to see in the future. However, it is currently available only to TikTok's creator account.
Replying to audiences' comments is another excellent way to understand their interest and create content accordingly. Furthermore, live stream features can help you connect directly with your followers and build meaningful relationships with them. Plus, it's a great chance to boost audience engagement, content visibility, and brand credibility.
Caption your videos
Your customers might be viewing your video content in public, such as a park or library, or with their device on mute. So, make sure the audience can understand your message clearly without having to turn on the audio.
Captions can go a long way here.
Including captions and subtitles in your social media videos not only boosts video accessibility but also improves the user experience by allowing them to watch your videos without sound. And since some of your viewers are deaf or hard-of-hearing, captioning can help you reach out to them too.
Subtitling is also an excellent tactic, especially if your audience resides in different countries. Even though your video is in English, viewers can get the message in their language too.
Adding captions and subtitles in your videos might seem tricky. Here are a few tips:
Avoid low-quality captions as they are just as bad as not having captions at all. One way to avoid this is to use an automated caption generating service. Although this might be easy and inexpensive, they don't always provide the best results.
Another option is to go for a caption provider, which uses human captioners to provide accurate results with less technological errors.
Make sure your captions are compatible with both your video and the social media platform. This is because every platform has its formatting requirements for captions.
Create a user-friendly experience with your captions. Make sure the text is short, i.e., no more than three lines on the screen at once. But more important, give the title a catchy twist!
Here are two examples of the kind of captions you can experiment with: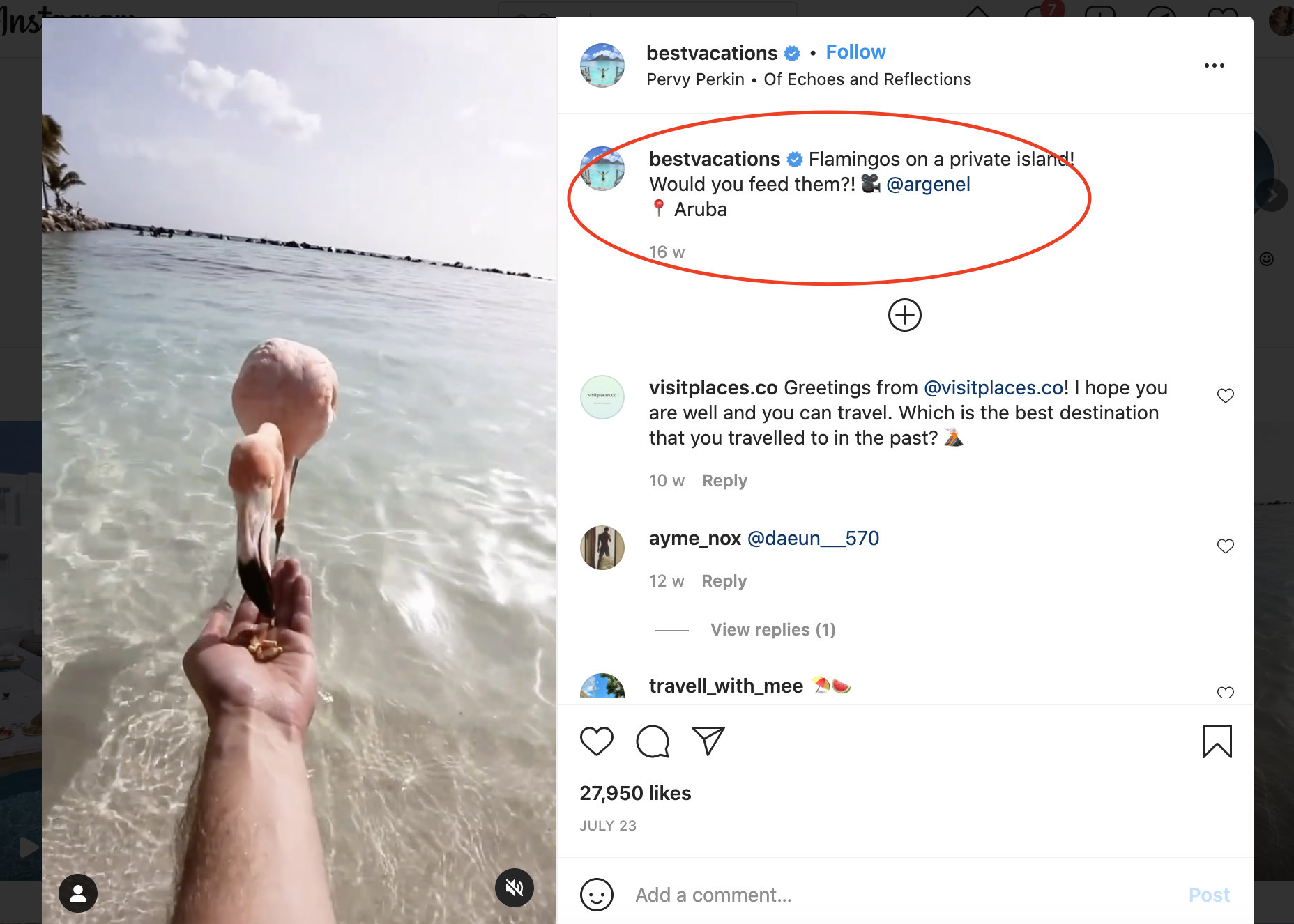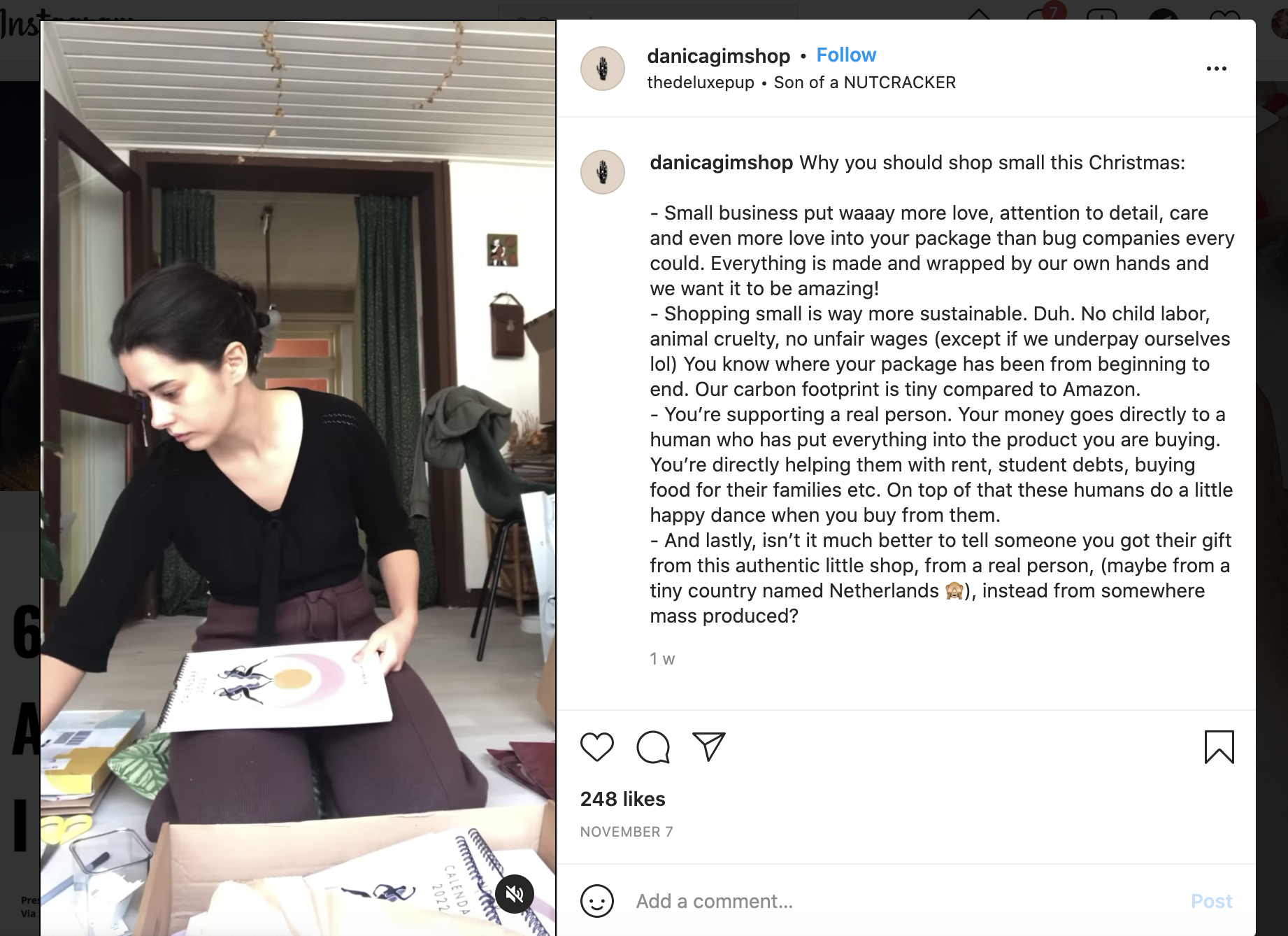 Use a compelling copy
Creating a video is just half the battle. If you want to make your content viral-worthy, it is crucial to write a high-quality, engaging video copy.
Without a great copy, not only will your reach and engagement rates suffer but also all your video marketing efforts might go in vain. So, whether it's your video title, description, or captions, writing a powerful copy is the key. A strong copy can attract tons of eyeballs, drive more traffic, and boost your overall engagement.
Here are some tips for video copy success:
In addition to describing what your video is about, your copy should also pique viewers' interest and help it rank higher in search results.
Hook the viewers with an engaging first line. Use a fun fact or a catchy phrase to get maximum views on your video. For example, if you're uploading a video about a new product, tell your customers right away that you're about to hit them up with an exciting announcement.
Emojis are eye-catching and can help viewers understand your tone universally. However, be careful not to overuse them.
Keep your video copy short, as there's nothing more annoying than having to click 'see more' to read the lengthy caption. Besides, short captions are more likely to be read.
Promote your video
Many people have this misconception that videos get viral organically. However, this is not the case every time. You need to do some promotion of your own too.
Don't simply post your content on social media and wait for it to be picked up. Instead, put together a promotion strategy with tactics to share your video on different platforms and further promote the platform(s) you've initially posted the video on.
Additionally, use platforms where your audience is most active, as this will increase the chances that they will watch your video and share it with their connections.
Focus on posting content at an optimal time
If you want your Instagram reels and TikTok videos to pick up, you also need to post them at an hour your audience is more likely to see them. If the video stays on the platform for too long, undiscovered, there is a high chance that it gets buried under all the other content that gets published through the day.
As a general practice, keep a close watch on your insights. Take a look at the day and time you see the most amount of engagement on your accounts. Then target to post 30 minutes before that time so that the social platforms index your video for the audio and hashtags you have used.
Pro tip: Also use the 30 minute buffer to engage with similar accounts and hashtags so that people are compelled to visit your account, increasing the chances of your video being viewed!
Conclusion – Creating a viral video is a long-term strategy
Everyone wants to go viral on social media these days as it can be a great way to increase reach, brand awareness, and conversions. But it's a lot easier said than done.
As you produce your reels and TikTok videos, make sure you follow the latest trends, use social listening to evaluate conversations, and promote the content ruthlessly. Above all, make sure to create something that your audience wants to see and engage with.
The techniques we shared above aren't a quick fix or a guarantee. Implementing these doesn't mean you'll succeed. Instead, these are just the foundation you can use to create your videos that stand a chance to go viral. But you need to consistently experiment, create, measure and optimize your approach.
Ready to take the first step towards creating viral content on TikTok and Instagram Reels?