Missed out on the first TikTok myth we debunked with our social listening power tool, Radarr? Visit this blog post. On day 2 of the 5 TikTok Myths We Debunked, we look into:
MYTH #2: "Gen Zers are the only ones who use TikTok".
While TikTok's user base is indeed skewed towards the Gen Z demographic, Oberlo's study of the US market indicates that the number of adults using the app are growing – from 2.6 million in October 2017 to 14.3 million in March 2019.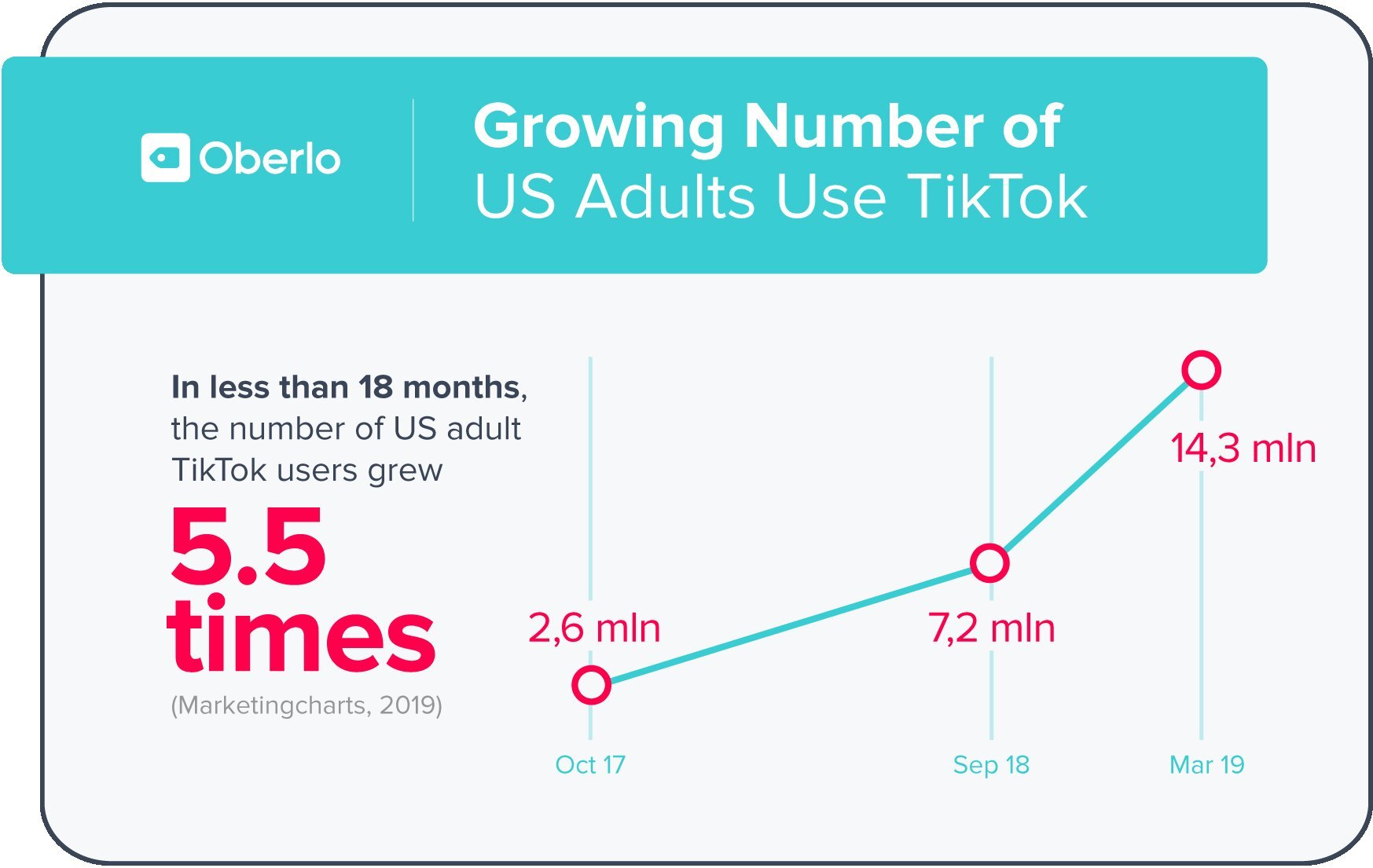 The demographics of this platform's users can also vary depending on the type of content being shared. For instance, let's take a look at users posting content around Fenty Beauty for instance. Using our social listening tool, 20/Twenty, we tracked Fenty Beauty-related TikToks globally and found that most of the content was shared by Millennials in their mid-to-late 20s.
Even senior citizens are on TikTok, and some of them are really popular! Grandma's Sandy (@sandybepsycho) and Droniak (@grandma_droniak) are TikTok favorites, with more than 38 million & 7 million accumulated likes respectively. Grandma Sandy shares content with her grandson and hops on dance trends, while Grandma Droniak is well-known for her "A Day In My Life" videos and humorous use of lingos such as lit and glow-up.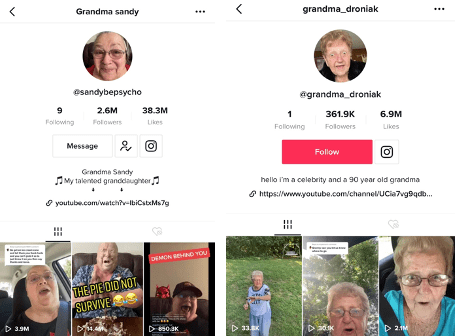 We've busted another myth, check it out right here!