If you've spent the better part of the past 6 months staying at home, chances are you've heard of (or tried) one of the many dance challenges shared on TikTok and the rest of social media. We're here to uncover more about happenings on this platform with a social listening dive!
While learning new moves is certainly a great way to pass time, TikTok offers much more than just that. The app is not just popular with individuals – big brands like Rihanna's Fenty Beauty have also jumped on the bandwagon. While Fenty's Instagram page is more refined and filled with carefully-curated content such as official product announcements, their TikTok page is a little more playful, containing makeup-related memes and fun tutorials that earn a high volume of engagement.
Many marketers have assumptions about who should use this platform ("It's only for kids") and what you can do with it ("it's just an app to learn dances"), and Radarr is here to debunk the top myths we've found around TikTok! Keep an eye out as we'll be debunking one TikTok myth a day this week!
MYTH 1: "TikTok is only popular in the West"
False! Ironically, this is the only mainstream social media platform that did not originate from the West. In 2019, Sensor Tower reported that TikTok amassed over 738 million downloads globally. An estimated 190 million of these came from Southeast Asia – that's 25% of all downloads! Indonesia accounts for the most number of active TikTok-ers in Southeast Asia, sitting at approximately 81 million downloads.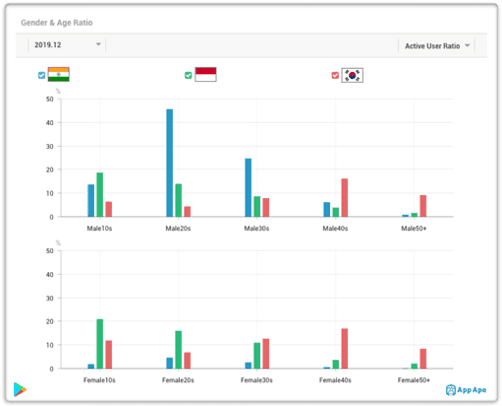 Image courtesy of BusinessOfApps
There's more where this came from! Check out more myths busted with social listening here.