Instagram has risen in popularity and importance as a social platform in a fairly short time. Its no wonder the brands would want to be present where their possible target audiences are. The tricky part is building a presence on a platform that involves visual storytelling. Some brands have been quite successful in building a base at the same time being quite innovative on the page
What's Your Instagram Strategy?
The top sites with a large number of followers are from the Sports and Fashion industry. There are some generic practices constant through all the brands.
Hashtags
One of them is the use of hashtags with every image Some brands practice the use of multiple hashtags usually one is the generic brand and another is related to the ongoing campaign.
Seasonal Events
Another practice that the more successful brands follow is linking the generic ongoing themes like important days or festivals to the brand. The most recent was Father's Day posts.
While Instagram is just a content upload site, some brands have gone beyond aiming at just maximum number of followers and being a brand portfolio and have become a platform to engage and listen to its audience and effectively tell its stories. They also talk about their events that don't usually get the mainstream coverage. They take their audiences backstage and include them in the experiences in totality using contests and trivia.
The way brand partnerships are carried forward in Instagram are also innovative which helps co-promote partner brands. For example during the release of Disney's Maleficent, MAC promoted its Maleficent collection.
User Engagement
While other social media portals showcase the more serious side of the brand, Instagram helps to show more fun and peppy side of the brand. This also makes it possible for the brand to involve its followers to share their personal experiences visually in a way capitalizing on the word of mouth and make it more realistic.
Take a look at these the best brands on Instagram that has developed a strategy that works for this social platform:
Intel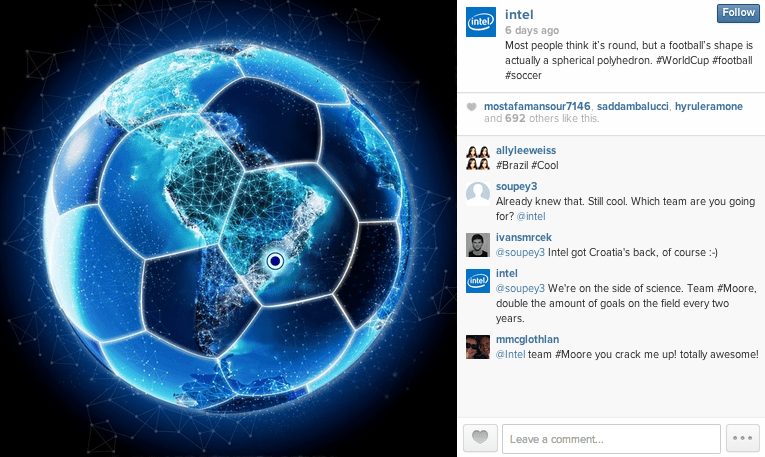 Intel account is full of interesting brand activities such as products, ideas, trivia and history. It stays true to its tagline 'Look Inside' and engages its base effectively. Although it is more of a technology than a consumer brand it effectively gives an otherwise inanimate product more human appeal.
Virgin Airlines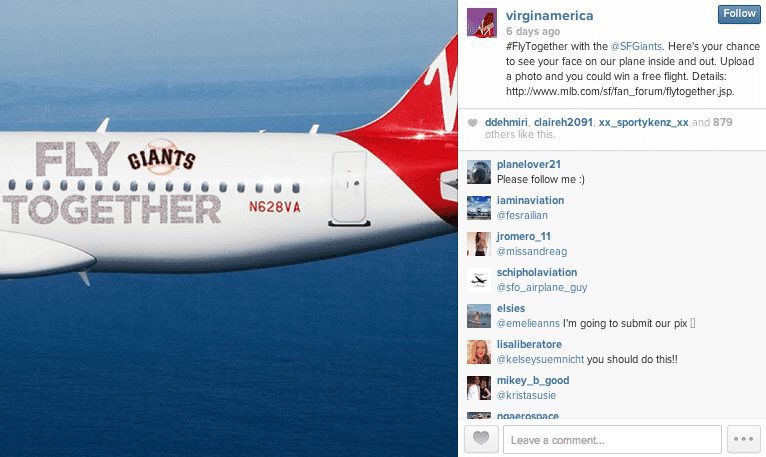 Airplanes are usually nothing more than a means to an end but Virgin Atlantic's Instagram account makes the flights more like parties than solely dull modes of transport. The aircraft images look more like dance floors of a club and interactive images of the actual travellers. It promotes the airline as a part of a luxurious life choice.
Starbucks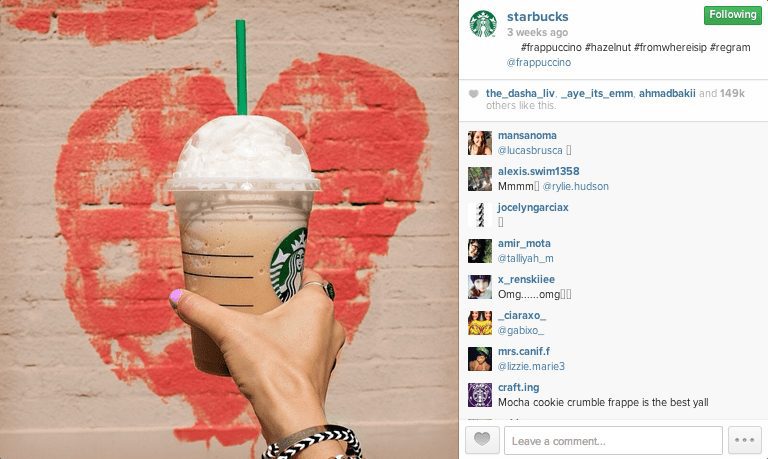 Starbucks boasts of a huge fan base and primarily lets the content be controlled by its fans. Most content is fan submitted images. It takes the interactivity on a whole new level. The company highlights in-store experiences at locations from around the world and shows how new coffee flavours are chosen and tested at Starbucks headquarters.
Nike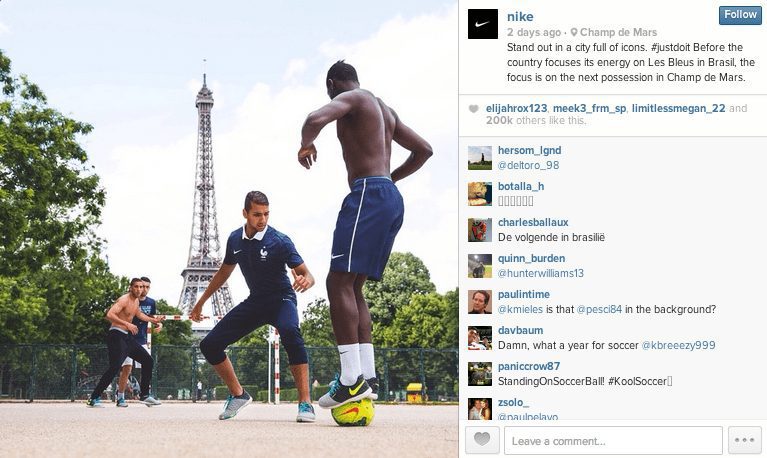 Nike posts about several sporting events thus subtly making a point of its own presence in across a wide variety of sports. It is also highly inspirational in line with its tagline 'Just Do It'. Its posts are bright, clear, engaging and interesting. Over and over, Nike shows that they listen by posting things their fans might be interested in.
GoPro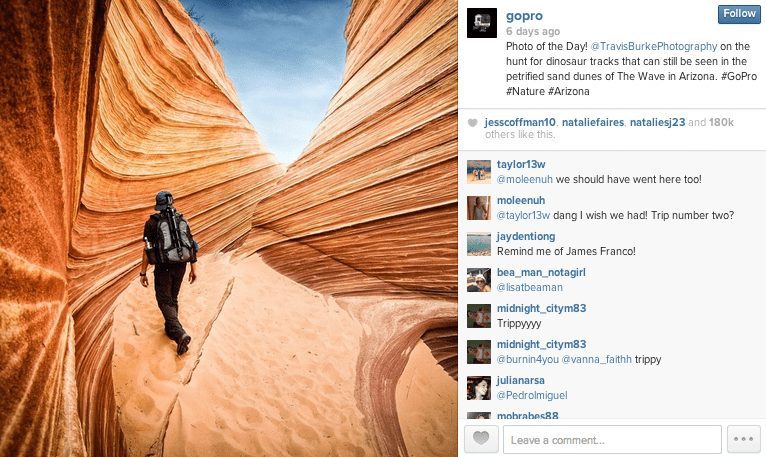 GoPro Instagram account consists mainly of a wide array of dramatic and cool photos and videos. They translate the excitement into the simplest of the moments. Like Starbucks, the account hosts the images by its users.
Like every other social media platform, Instagram also needs the brand to listen to its fanbase and adapt its campaign accordingly to truly achieve great success. It also need to blend in with the themes of the other social media platforms to achieve the impact it desires.
Complete guide to Instagram social listening, Tik Tok social listening and Twitter social listening.
Book your Radarr demo today!