Several years ago, companies thought content marketing was a niche strategy that only applied to certain businesses. Really, why would a computer brand blog or why should a restaurant post photos on Instagram? While content marketing might be great for magazines, interior designers, and other businesses that create, most businesses just don\'t have the time and energy for content marketing.
But now, they\'re making time. The benefits of content marketing have taken off in the past year and business owners are paying attention. They're recognizing how effective content marketing is at attracting new customers and qualified leads, and now they're creating their own content marketing campaigns.
For 2014, the only way to the top of the search results is through high-quality content marketing. Don't believe us? See for yourself.
The Facts
The biggest upswing in content marketing made headlines at the start of 2013. Ninety-two percent of marketers were creating and promoting content marketing. That means 92 percent of businesses were blogging, creating videos or snapping pictures, and sharing their ideas with their audience.
How is this affecting businesses? See for yourself: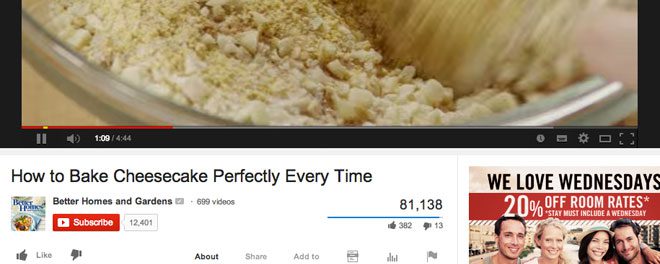 Google is a big proponent of quality content. Its algorithm, Hummingbird, is designed to pick up better results based on the flow of the content. It should be natural as if someone were actually speaking. No fancy words, no difficult explanations, it's just like talking to a friend. Google also prefers sites that update their content regularly, so if you're posting blog articles or videos consistently, you'll get pushed above your competition.
Engagement with your content is now so much easier to track. You can use tools like Google Analytics to see how many people are clicking on your content and how long they're spending on your site. You'll be able to see what is working, what isn't, and how you might go about making changes.
Content Marketing Trends
Now that you know why high-quality content marketing is so important, here are a few up-and-coming trends you'll want to look out for:
1. A Stellar Marketing Team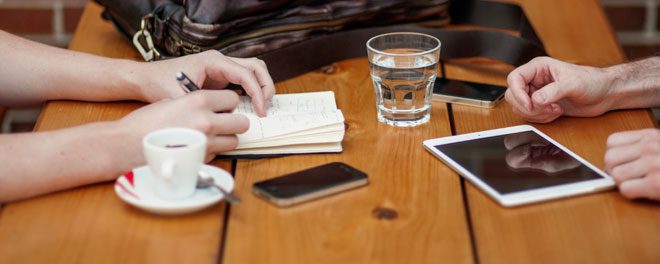 You probably have a few marketers dedicated to building your brand, but if you don't have someone dedicated to content marketing, you might not be reaching nearly as many people. Many companies are hiring content directors to post, track and assess content marketing.
A great director of content has:
Solid writing and strong communication skills
Sharp eyes for quality visual content
An analytically driven mind, one that lives for data
Keen knowledge of conversion optimisation, meaning knowing the difference between content for sharing and content for leads
Great research skills to stay ahead of the latest innovations and advancements in your industry
Investing in a professional director of content is a great start to creating the online presence you always wanted.
2. One Website Design To Rule Them All
You might have heard about responsive website design, but did you know that it can change your whole content marketing plan? In fact, a terrific website with a responsive web design will eliminate your need for a mobile strategy or even your need for an app.
Responsive design simply means that there is one site easily accessible on all devices. Google began promoting this as a way to avoid having to index all the different versions of the same website, and consumers are agreeing with Google. It's better to have one site than several that vary from device to device.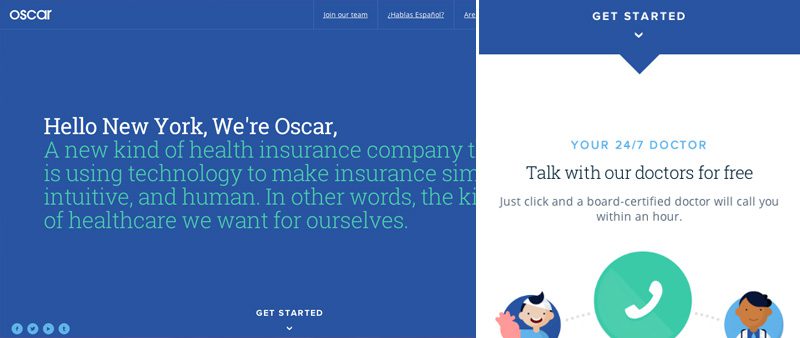 Responsive web design of Oscar Health Insurance
Consumers will be able to access your content on any device, and they won't have to worry about the screen being badly proportioned or finding the right navigation buttons. A study done by Flurry, the mobile analytics firm, found that the average amount of time a U.S. user spent on his or her mobile device jumped by 12 minutes, making it two hours and 42 minutes of the day.
What does that mean? It means that people aren't using browsers so much, so if your site is only suited for a browser, your content is going to be ignored by the vast amount of people on their smart devices. Though having an app wouldn't be a bad idea, so long as your site can be accessed on Google\'s app, you should be okay.
3. The Best Type Of Content
While it\'s hard to say exactly which type of content marketing is the most effective overall, it seems to be the blog is the favored among most B2B content marketers and fifth favorite for B2C marketers. A study from the Content Marketing Institute found that B2B marketers thought blogs were so effective, they even beat out in-person events.
It might be because blogs are easy to maintain and easy to share. Marketers can update them several times a week, which will please the gods at Google and push the website higher in search results. Users also get well-written, informative articles that will keep them on top of the latest styles or the coolest updates. Whatever the reason, blogs are winning fans around the business community.
4. Custom Content Streams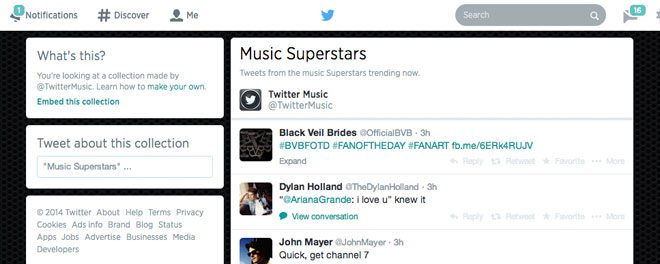 As content marketing becomes more and more popular, marketers are finding unique ways to bring multiple types of content together, showcasing directed content streams. Social media is helping to make this possible. Twitter, for example, has rolled out its custom timeline function and LinkedIn is promoting its showcase pages. This means that rather than sifting through a pile of content, users can easily pick the stories that most interest them and interact.
This also gives you a way to tell a story across several social media platforms. An athletic shoe company might post a blog interview with a gold medallist runner and post pictures from the interview on Instagram. This way, you can show your viewers all sorts of cool information from all different angles.
Complete guide to Instagram social listening and Tik Tok social listening.
Book your Radarr demo today!