Whether you're a small business or a Fortune 500 company, it's important to have a good online reputation. Your customers are going to Google your business, and they're going to find your website. They'll check out what people are saying about you on platforms like Facebook and Twitter, among many others.
If you want to gather website traffic and also keep previous store visitors coming back for more, it's important that you manage your brand's online reputation.
Today, reputation management has become an essential part of every business. A good online reputation can help you in attracting more customers, while a bad one can have the opposite effect.
What is online reputation management?
Online Reputation Management, or ORM, is a multidimensional concept that focuses on building better public awareness and perception of a brand, company, and/or person. 
ORM encompasses building and regularly monitoring reputation, tackling any and all content that could possibly tarnish the brand image. It deals with strategizing and execution to achieve the desired results.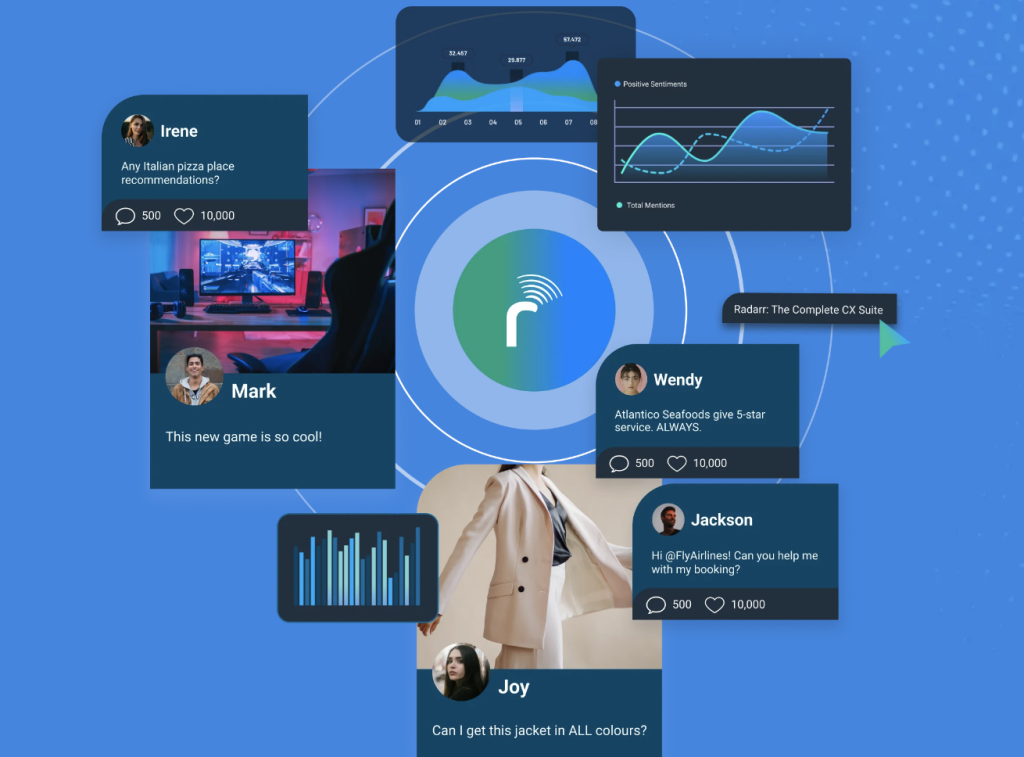 Why is online reputation management important? 
Your online reputation is the foundation of establishing trust with customers. Because first impressions last, a positive one can also drive loyalty and referrals. Especially when 97% of customers trust online reviews before making a purchase, they are indispensable to your brand. Therefore, you don't have a choice but to take charge of your digital presence with Online Reputation Management to generate a loyal customer base and improve your bottom line.
1. It impacts buying decisions
Customers are more easily influenced than we realize. And your online reputation is going to play a major role in buying decisions.
53% of shoppers claim they do research before purchasing anything. And over 81% of consumers do online research before making big purchases.
Only and only if shoppers find your brand reliable enough will they consider making a purchase from your store. And hence, your online reputation plays a major role in determining your conversions.
2. It is the online version of word-of-mouth
88% of consumers trust user reviews as much as personal recommendations.
Now, while your potential customers are out there reading reviews, testimonials, and other social media posts about your company, you should be able to make a good impression. This will help you improve your chances of persuading them to buy from you.
3. You cannot really delete negative reviews
Once on the internet, always on the internet.
This means that if ever a negative about your company gets posted online, it is going to be there for many more potential customers to turn away from you. While you obviously cannot simply delete these reviews to improve your odds, you can still offer to assist the displeased customer and make amends. This is a great online reputation management strategy.
Great customer service directly impacts long-term revenue. In fact, according to a study, 70% of unhappy consumers who received a satisfying response from the brand will come back and make purchases again.
4. You can gather valuable feedback
When you manage your online reputation well, you'll be able to tell what people think of what you've done in the past and how they feel about working with you in the future. This will help guide your decisions moving forward so that everything goes smoothly!
How does ORM work?
Online reputation management in digital marketing is like your digital PR agent. It is tirelessly working behind the scenes to deliver more customers for you passively. It starts with keeping tabs on online conversations, which includes tracking social media conversations, reviews, and news articles.
You can use Online Reputation Management tools like Radarr to do sentiment analysis that can help you gauge how the public perceives your brand. You can then engage with your audience, address concerns, and thus improve your brand's digital presence.
When there is an influx of negative conversations about your brand, you can infuse public relations, digital marketing, and SEO to help fix your online reputation.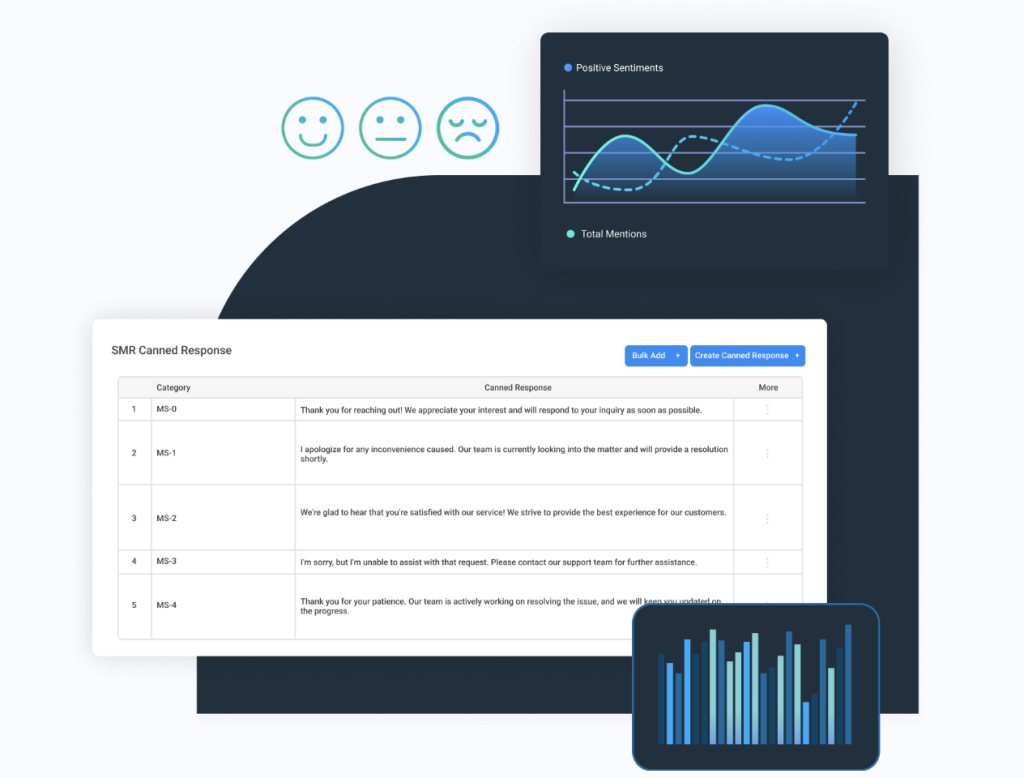 How to manage your brand's online reputation? 
You need to develop a comprehensive reputation management strategy to manage your brand's online reputation online. Start with an audit of social conversations to see what people say on social media and search engine results. Use online reputation management tools like Radarr to monitor mentions and analyze sentiments. Then, develop a plan to address negative content and turn it into a positive experience. 
1. Perform an audit of your online reputation
Performing an audit of your online reputation is a great first step in managing your brand's online reputation. An audit is basically just a way to measure what people are saying about you, and how much it matters. You can do this by monitoring your brand's name on social media and search engines, or by using an external Online Reputation Management tool like Radarr to monitor your brand's mentions and sentiment.
This gives you a starting point for developing strategies to manage your online reputation so that it reflects what you want it to be!
If you see anything that isn't accurate or fair, contact the site owner and ask them to remove it. Be sure to follow up with an email confirming that they have taken down the content. If necessary, file a complaint with Google or other search engines.
2. Establish an online reputation management strategy
Stay on top of the latest industry trends and build a content strategy based on real-time insights. Never miss a beat when it comes to creating campaigns that resonate with consumer sentiments!
This involves creating a plan for how you will respond when negative content comes up in search results. You should also include steps to take if you want to create positive content that will be displayed in search results instead of negative content.
This strategy will help you decide what to monitor and how to respond. You'll want to determine what information should be monitored by your employees and what should be outsourced to a third party – and then set up the systems to make that happen.
Your strategy should ideally include –
Identifying potential issues that could affect your brand's reputation (and working to prevent them)
Defining the goals of your reputation management strategy
Determining how you want to respond to negative reviews or comments about your product or service
Creating goals for how many positive comments or reviews you want to receive and set aside time every week for monitoring these comments/reviews and responding if necessary
3. Monitor brand mentions efficiently
Actively monitoring your conversations gives you an in-depth insight into your online presence. Turn online conversations about you into an opportunity to understand your brand's standing among consumers.
Radarr is a powerful Artificial Intelligence (AI) tool that helps you in social listening, monitoring, and tracking online mentions about your brand. You can get in-depth data and actionables to optimize ongoing efforts with better targeting and messaging to drive successful outcomes.
4. Dominate SERPs for brand searches
Let's say you run a company that provides cell phone accessories, like charging cables, cases, and other accessories. You want to get your Search Engine Results Page (SERP) rankings up so that people who search for things like "charging cable" or "case" see your website first when they look for things like that.
The first step is to make sure that you're on Google My Business with all of the information about your business (like an address, hours of operation, etc.). Then start optimizing for keywords related to what you sell (like "charging cable," "case," or "Apple charger"). The more keywords you can rank for on Google and Bing, the better off you'll be!
5. Encourage positive reviews online
Online reviews impact your business and conversions. This includes both negative and positive reviews.
Customer reviews also affect your SEO. So, being bad to your customers is bad for business as well. Google has an excellent sentiment analysis system that ensures that web pages that have negative comments against them do not rank up effectively on Google search results so that users can enjoy a great Google-ing experience.
So, your safest bet is to try to collect as many positive reviews as possible so your SEO gets boosted as well. With Radarr's ability to analyze sentiments you can reach out to people who speak positively about you and drive them toward giving you positive reviews.
Read: How to Get More Positive Customer Reviews for Your Business
6. Managing negative online reviews
Online reviews are an important part of your brand's reputation. They can be used to research products and services, help you find new customers, and keep you top of mind with existing customers. But, what do you do when your brand receives negative online reviews?
Negative online reviews can be a huge headache for brands. If you don't address a customer's issues, they might never come back to your business. It can feel like there's nothing you can do to stop the negative comments from coming in, but there are definitely steps you can take to manage your brand's online reputation.
Here are our top tips for managing negative online reviews:
Respond quickly and thoughtfully. You could use Radarr to quickly find negative conversations, comments, and remarks and reach out to those users.
Be honest
Apologize where needed and make it right if you can
Follow up with customers who left positive reviews about the same product in order to find out if their experience was different from the negative review and why, so you can make adjustments where needed.
7. Create content that is always on-brand
​​If you want to manage your brand's online reputation, then you're going to need to create content that is always on-brand.
You don't want people to think of your company as fun when they visit your website, but boring when they read your blog. You don't want people to think of your company as professional when they visit your social media page, but as casual and unprofessional when they read your email newsletters.
You want people to see the same thing in every piece of content that you produce. That way, they'll have a consistent experience with your brand no matter where they encounter it online!
This can be in the form of images, articles, or even videos. You want people to know exactly what kind of products/services you offer and what your company is about when they see your name pop up on their screen.
8. Choose your influencers wisely
If you want to manage your brand's online reputation, you need to make sure that the influencers you work with are trustworthy and reliable.
It's important when choosing influencers that you take into consideration not only the size of their following but also how engaged their audience is with them. If someone has a big following but most of those followers aren't engaging with their posts, then it may not be worth having them as an influencer for your brand.
When looking for an influencer to represent your brand, make sure you understand what kind of content they typically post and if it aligns with what you want from them as an influencer. For example, if you're trying to promote your new sneakers collection and want people to share images of themselves using the products, then a fashion blogger may be better suited than someone who shares food recipes every day.
Ensure that any influencer you work with has a good track record of working with other brands and delivering results. You should also check out whether they have any complaints against them on social media or review sites like Trustpilot, TrustRadius, and others. Radarr can help with identifying prominent names and influencers and how they sentimentally impact your audience.
Example of the impact of online reputation management
There are many leading brands on social media focusing on online reputation management. Let's take a look at some of them:
Companies with successful online reputation management
Nike
One excellent example of streamlining customer service is Nike's launch of the @NikeSupport Twitter handle. They guarantee prompt responses and demonstrate a dedication to client satisfaction by designating a distinct handle for handling consumer inquiries.
Whole Foods
Despite the odd controversy, Whole Foods has a solid internet image. Utilizing a wide network of regional staff members to handle Facebook and Twitter profiles gives them a more individualized touch and enables them to target particular markets successfully.
Zappos
Zappos prioritizes developing a rapport with consumers over just increasing sales. During difficult moments, their customer service representatives go above and beyond by delivering handwritten messages and flowers. Customer loyalty and a strong social media reputation are enhanced by offering a generous 365-day return policy.
Companies that have struggled with online reputation management
United Airlines
After a viral video surfaced online showing a passenger being dragged off an overbooked flight, United Airlines was forced to deal with a severe ORM crisis. Because of this incident, there was a notable decline in market value, underscoring the importance of crisis management in ORM.
Nestlé
When Greenpeace accused Nestlé of damaging environmental practices, Nestlé's reputation management failed. Rather than confronting the problem head-on, Nestlé made matters worse by asking Greenpeace's video to be taken down from YouTube. A modified KitKat logo that read "Killer" and negative comments prompted Nestlé to take down its public page briefly.
British Petroleum
The 2010 Deepwater Horizon oil leak put BP in a difficult ORM situation. Subtle reactions and an apparent absence of clarity caused significant harm to BP's standing. This instance highlights the lasting effects of a reputation crisis and emphasizes the need for proactive and honest reputation management throughout a crisis.
Online reputation management for enterprise
Online reputation management is crucial for enterprises and impacts whether you will be sought out as an industry leader. Let's understand the difficulties you could encounter and how to navigate them.
Brand perception: Online Reputation Management tools can help create a favorable impression of your company in various digital environments. They can help monitor brand mentions closely, responding positively to issues and emphasizing the positive.
Crisis management: Complex problems are a common occurrence for large corporations. Whether it's a PR crisis or negative media attention, ORM provides the tools to weather these storms elegantly.
Data protection: Enterprises deal with customer data on a large scale. Online Reputation Management tools can help monitor any signs of data leak conversations, and you can then take proactive measures to implement damage control mechanisms.
Employee engagement: Your team is a vital component of your brand. Employee mentoring on presenting your brand's best online face is crucial to the Online Reputation Management strategy.
Transparency and Trust: Any business is built on trust. You can achieve these goals using reputation management by encouraging openness, honestly addressing consumer problems, and showcasing your dedication to corporate social responsibility. 
Online reputation management for executives
There are different types of Online Reputation Management methods when it comes to handling the reputation of executives. Unlike traditional brand reputation management, online reputation management for CEOs is critical for the individual, their career, and the company. If their reputation is tainted online, the company's revenue can be affected.
Executives have a special responsibility for their online persona since they represent their companies to the public. Executive reputation management necessitates a more customized approach than standard brand reputation management. It entails carefully examining the public perception of specific CEOs and attempting to mold it.
A few common strategies are keeping an active and professional presence on social media platforms, actively creating content through blogs and social media to establish thought leadership, conducting routine online searches to assess current perceptions, and responding to criticism promptly and professionally.
How to build, maintain, and repair your brand
Building, maintaining, and restoring your band's reputation is a continuous effort. It involves updating, establishing a strong online presence, actively managing content, and promptly addressing customer feedback.
In times of crisis, it is essential to have a crisis management plan as a part of your online reputation management strategy to know how to take swift actions, communicate effectively, and carry out public relations that will mend your brand's image.

Remember, monitoring and adapting your reputation management strategy for consistent improvement is the key to long-term success. 
And you can do this with the help of a solution like Radarr.
Conclusion
Having a good online reputation is incredibly important and can help you find new customers, get more leads, and get people to trust you.
Owing to the ever-increasing digital landscape, maintaining an online reputation is getting tougher by the day. You need to know where your target audience is having conversations about you, your campaigns, or their experiences with you across the internet.
But what if you don't know how to get started with ORM or don't have a good online reputation? What if your business has a lot of negative reviews? Or what if your competitors are talking trash about you on social media?
That's where Radarr comes in! With Radarr, you will always know what others are saying about you. Gather actionable insights about their audience response, interests, and market trends in a fuss-free way; in real-time.
Book a demo today to improve and manage your brand's online reputation with real-time social listening, monitoring and analysis!