The growing popularity of TikTok Shop and live selling has changed the marketing game.
This new way of selling products has proved to be one of the most effective ways of attracting consumers.
Understanding how this platform can benefit brands is essential. Therefore, looking into purchase motivators can be a helpful first step before deciding to start selling at TikTok. With the Radarr social listening platform, we analyzed conversations around TikTok Shop in Indonesia and found the motivations of people shopping on this platform.
Here's a glimpse at how TikTok Live Shopping is evolving: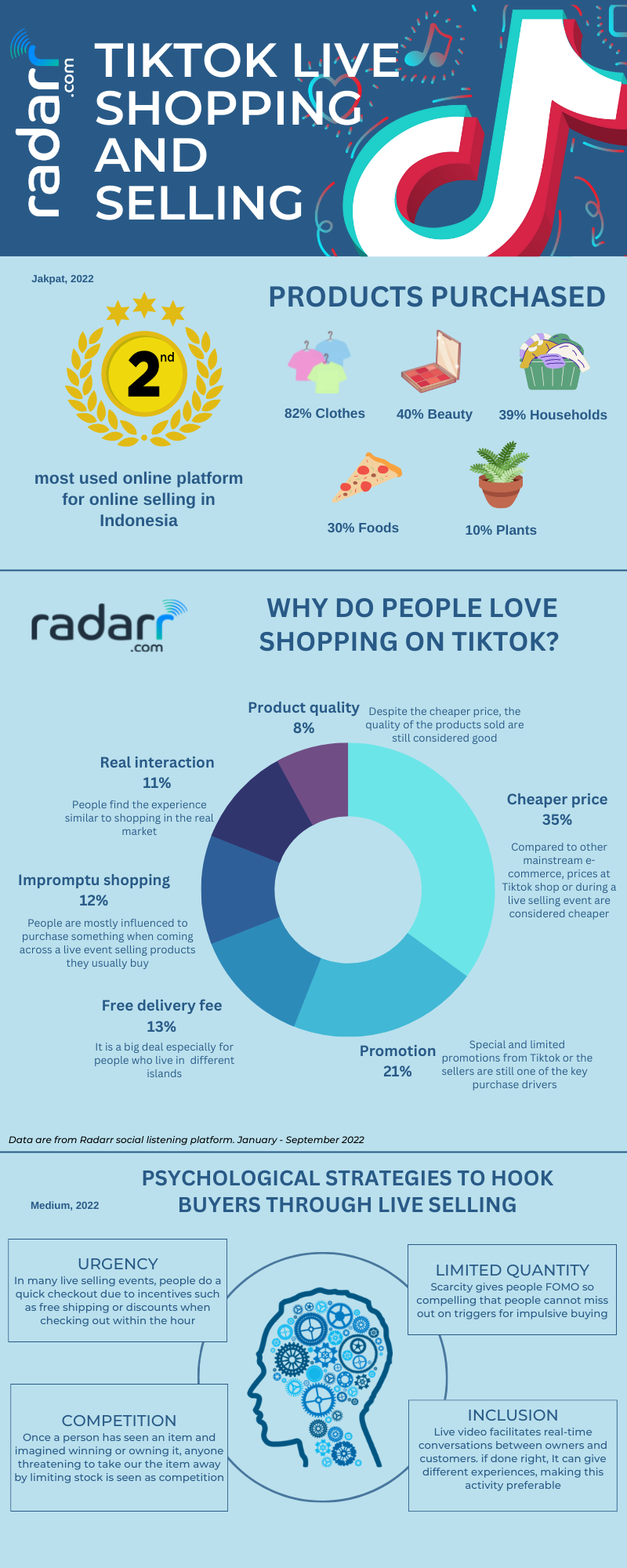 To know more about using social listening for TikTok, book a demo of Radarr today.