There are brands that follow the norm, and there are brands that go beyond the norm. And then there are brands, only a few of them albeit, which don't even consider the much-travelled-path of being 'norm'. They disrupt, they transform, and they set templates for new norms.
While companies across the world are still trying to figure out ways in which they can use Instagram to engage with their consumers, Ikea has gone ahead and created world's first inter-linked website on Instagram. Yes, you read that correctly – a website on Instagram!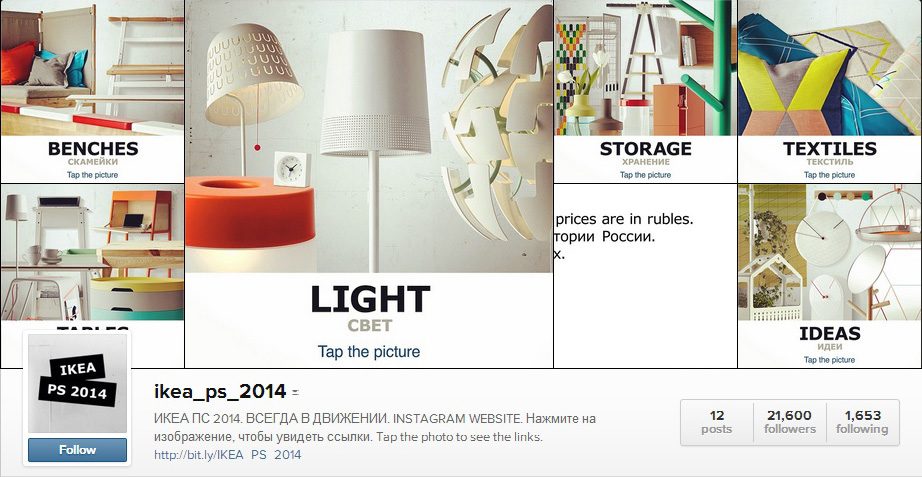 The 'website' has been created by the Russian division of Ikea on the brand's latest Instagram account dedicated to its PS 2014 collection. The inspiration behind Ikea PS 2014 is "in the moment", as the collection has been specifically created for the young, urban folks, who owing to their versatile and fast-changing lifestyle are constantly on the move, living in cramped spaces, and frequently changing cities and apartments. The collection offers a range of lightweight and portable items with multifunctional design.
So why is Ikea calling this Instagram account a 'website'?
The PS 2014 Instagram account acts as the homepage of this 'website'. It has 12 posts around the categories of benches, tables, storage, light, textiles, and ideas and all these posts have tags that take you to sub-categories. For instance, the post on 'tables' has tags of 'ps_laptop _station', 'ps_storage_table', ps_bureau, ps_f_table, ps_table, and 'ps_side_table'. Clicking on any of these tags takes you to a separate Instagram account dedicated to that sub-category. This structure allows the user to seamlessly move from one collection to another, giving the feel of a website.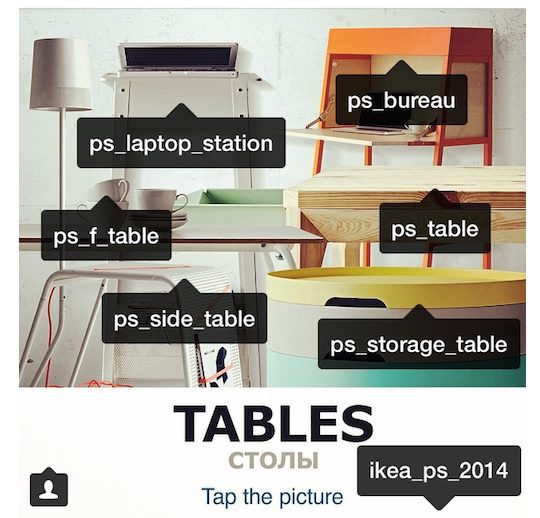 The 'website' went live in June and already has more than 21,500 followers. To those who thought Instagram was only about nostalgic filters and selfies, there is an inspiration to be taken from Ikea. Here is a quick look at some of the things they got right, and some others they could have done better.
3 Things Ikea Did Right
Hit The Sweet Spot With The Target Audience
Ikea is a mass brand. From students and the newlywed to the middle-aged and those in their twilight years, everyone can find value in the simplicity, and elegance of Ikea furniture. The challenge of a mass brand however is to constantly reiterate its relevance to its distinct users. Since PS 2014 collection is all about young people on the move, the Instagram App proved to be the right platform to engage with this target group.
Built A 'First'
The word first has a charm because nothing can ever replace what it represents. In the fast-moving world of social media, firsts are a rarity. To have the vision, and inclination to build a first is in itself commendable, and Ikea gets full points for doing so.
They've Got Their PR Right
Would anyone have taken notice if Ikea had promoted PS 2014 Instagram account as just another brand Instagram page? Probably not. But the moment they said they had created a website on Instagram people were all ears. Using a catchphrase such as 'first Instagram website' – even though it was not the right one to use – got Ikea the required PR buzz.
3 Things Ikea Could Have Done Better
Not Used The Word 'Website'
As important as it is to use a catchphrase to draw attention, it's even more important to use the right one. The PS 2014 Instagram page is not a website. To begin with, it does not work efficiently on a browser and was designed for people specifically using the Instagram App from their mobile phones. By calling it a website, Ikea has probably stretched facts and taken a little bit of a risk.
Given Greater Opportunity For User Participation
The PS 2014 Instagram account is like a catalogue. It works very well for those who are interested in browsing the different categories and want to check out various products that are a part of the collection. Even though Ikea has invited people to share photos of their collections by tagging @ikea_ps_2014, the catalogue structure gives very little opportunity for users to participate in and interact with the content.
Focused More On The Product
The Instagram account dedicated to the sub-category gives a link to the designer\'s bio in the information box. While this displays great respect for the designers, it doesn't help the user, who at this point might want to go to the product's description page on the Ikea website.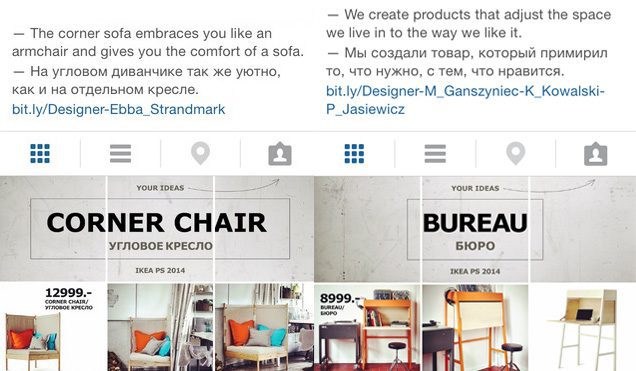 There is a lesson to be learnt from Ikea here. The Ikea Instagram website is not an innovation. It is also not an outstanding example of increasing engagement or brand storytelling. It's merely an idea. But what makes it a winner is its attempt to use Instagram in the form it exists to create a completely new concept for free.
Radarr is the best social media listening tool.