If you've stumbled across this page, chances are you already have an idea of what social listening is, how it works, and have likely seen a couple of demos for the different tools that are out there. After looking around, you're still not quite sure which to get – because after all, the budget is tight and you only want to get the tool that gives you the most bang for your buck.
It's daunting trying to invest in something that you are not familiar with (like buying a house for the first time and not knowing that you're supposed to inspect the plumbing), and the last thing you want is to rely on gut feel. For those of you at a loss, fret not – we're here to help! After years of being in the industry and working with a wide range of clients, it's apparent that there are some qualities within a tool and a service provider that are crucial to the success of its integration within a team.
As with any investment you wish to make, there is no 'one size fits all approach that caters to everyone's needs. Whether you are working in an MNC, SME, or just about to launch your startup, here are some of the things that you should consider when selecting the right social listening tool for you.
Wide Coverage of Data From Your Market of Interest – especially in Asia
The biggest frustration we hear from seasoned users is that their tool doesn't cover conversations that they are interested in – especially in Asia and the Middle East. While this may not be an issue with data from English-speaking geographies, specialization is crucial when looking at regions with diverse languages such as Asia, the Middle East, and even Latin America.
When Kraft Heinz was struggling to maintain its share price in early 2019 due to the loss of sales, many naturally attributed it to the shifting consumer appetite away from processed foods. While moving towards a healthier lifestyle is a global trend, it would be a mistake to assume it is identical across regions. By zoning in on different geographies, social media conversations were able to identify the differences in popularity, preference, and growth of interest towards healthy snacks. What's more interesting is consumers' underlying perception towards healthier alternatives: Singaporeans are willing to pay the price, Filipinos are more price-sensitive, and Indonesians' DIY healthy snacks (Source: Healthy Snacking Trends Report 2019, Radarr).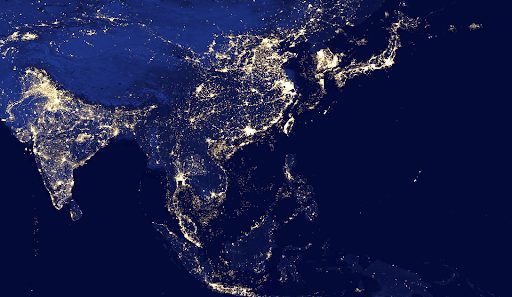 Localized insights are the crux of marketing and positioning in SEA and that's why local expertise and coverage in these markets is crucial in solidifying your brand positioning.
Actionable Insights From Data
What is data if you can't make sense of it? Once you have the assurance that the tool is able to deliver the data you need, the next step is to assess if it can populate insights that you'll be able to apply to your everyday tasks. Every tool has its own niche, which means the offerings for automated insights would differ based on that. Your responsibility is to have a very clear idea of what your team's objectives are when subscribing to a social listening tool.
For instance, if you are looking to identify trends for content creation, you'll need to have some sort of indicator that can determine if certain posts are gaining traction and going viral. But since users won't always be on the tool and these trends are time-sensitive, it would be perfect if you can also get an email alert for that. This way you will always be in the know when there are potential trends to ride on, even when you are not actively looking through social media. (Note: Not all trends are worth riding on so make sure you look through the Trendspotting Checklist before doing anything reckless).
Only with a clear end goal in mind will you be able to drill down on the functionalities that are the best (tool) for you.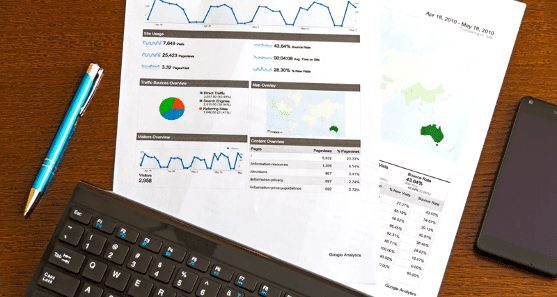 Try this: Ask your sales representative to show you a couple of automated insights. If you are not able to make sense of half the charts or see the insights making your job easier, it's time to look for another tool. After all, if it's not intuitive enough for you to understand easily, chances are it won't be for your team too. You might just spend more time learning about the insights than actually applying it.
Fuss-free, User-Friendly UX/UI
As with any new skills that you are picking up, there is bound to be a learning curve. The same goes for a social listening tool, but the goal is to have things as simple as possible in order to increase buy-in from your team. You don't need data to predict that your team is more likely to use the new tool if it's easy and convenient – which is why UI/UX should also be at the heart of your consideration.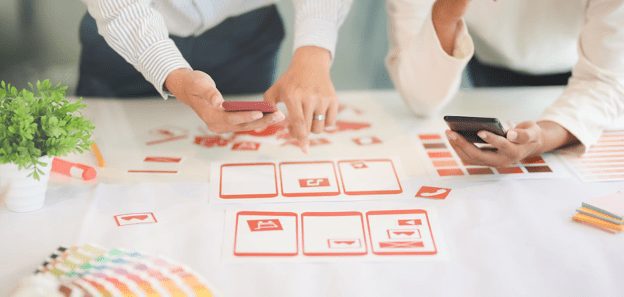 Couple of things to look out for in a good interface:
Easy Access to Data. It doesn't have to be a Google search bar, but you want to have a tool that makes data search a breeze, without needing to input lengthy and complicated syntaxes. Just type in your keywords and voilà, the relevant posts pop up on the dashboard.
Clear and Standardized Segmentation. Each section on the tool should be clearly defined and standardized across tabs. For instance, the main menu should always be on the left, and everything that has to do with Facebook should be color-coded with the same shade of blue. This may seem pedantic, but you'd be surprised by the amount of confusion that can arise from this minor oversight.
User Prompts and Guides. Whether you are navigating the insights or configuring new topics for tracking, these prompts will be very handy in ensuring you don't miss anything important.
Device Compatibility. While you don't necessarily need to be accessing your tool 24/7, having the option to skim through insights when you're on the go is always a plus.
Customization. There's no interface that can cater to everyone, hence the ability to customize is the key to making the dashboard truly yours.
Continual Innovation
A good tool can meet your needs, but the best tool can show you things you didn't know you needed. Don't settle for a tool that is "good enough" for now – understand its history in innovating because there is always something to be improved, something that can make your life easier. This is especially true when it comes to social monitoring and analytics, the landscape is ever-changing since its inception and it will change continually down the road. Think about it – TikTok was just another app 2 years back, and now it's everything anyone can talk about.
That being said, some established tools may easily fall into the innovation paradox and not be incentivized to move away from their current functionalities. After all, they have created a well-received platform, and moving away from its core may upset current users. While it may satisfy in the short run, such tools are bound to play catchup when they realize the innovation gap, by which users would have missed out on valuable opportunities.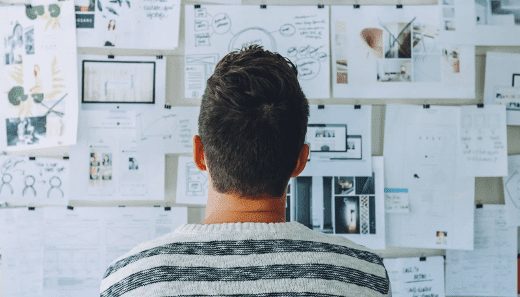 You need a tool that can give you access to the latest data sources and fresh insights – which is only possible through continual innovation. It's not to say that you cannot switch to another tool after finding it incompatible with your needs, but choosing the right tool earlier will save you a lot of time and headache from porting over.
Account Managers That Sets You Up For Success
Account managers are typically there to support onboarding or when the user faces any issue with the tool, but what sets apart the best tool from the rest is if you have someone who can be a mentor in social listening. These are the people who are the experts in recommending actionable strategies from social insights, and their experience can give you an idea of what metrics you should be on the lookout for in specific campaigns.
Even with the most comprehensive data, in-depth insights, seamless UX/UI, and state-of-art functionalities, the best tools can only bring you so far if you cannot make the most out of it. As your main helpline, the account manager strongly shapes overall experience with the tool, so make sure you get acquainted with the prospective manager before signing on.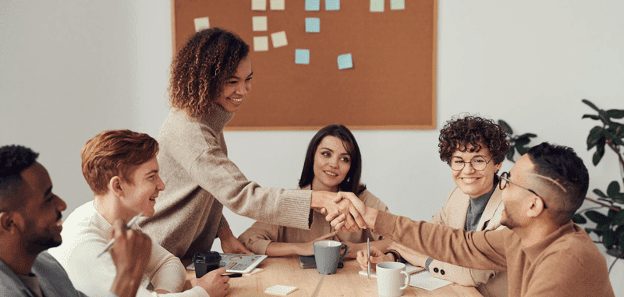 At the end of the day, what makes the best social listening tool boils down to whether the tool specializes in YOUR use case and is able to help meet YOUR specific needs. If you're a marketer, consider what strategies to implement to achieve your KPIs – be it on campaign launches or content creation. On the other hand, those of you in PR & Corporate Comms may be interested in the tool's capability in crisis management, or directions on how to manage your company's messaging.
If you are looking for a social listening tool or expertise in social media analytics, drop us an email at insights@www.radarr.com and we'll be happy to assess if Radarr is the right choice for you.