Following PM Lee's speech on June 23rd, it was announced that the 2020 General Election will be held on July 10th. From first-time voters voicing their excitement to some questioning the timing of the election, this is the prime time where citizens' voices are amplified – and social media is the center stage where all opinions and discussions come to light.
Using Radarr, we analyzed conversations from netizens in Singapore and uncovered their sentiments towards the various political parties, as well as the hot topics of discussion that have risen in the past week.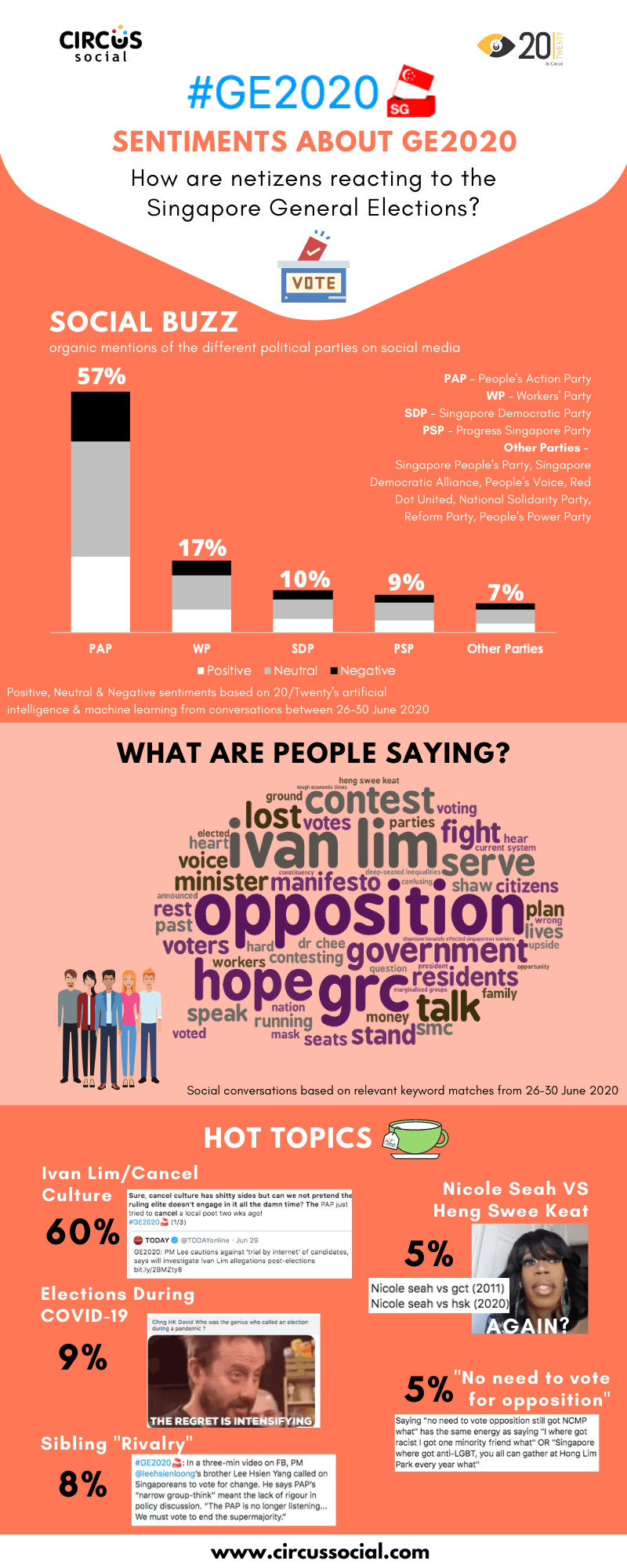 Keeping track of the latest news and conversations around the General Election may be difficult, which is why Radarr has launched SGElection Dashboard – a convenient way to keep track of all pre-and post-election conversations across social media. Discover the top conversation themes, netizens' sentiments towards candidates, the most discussed political parties and candidates, and more – all in one dashboard.
If you're interested in staying updated on conversations surrounding GE2020, reach out to our sales team at sales@radarr.com