Trends in Social Media seem to be evolving almost daily if not multiple times a day. Getting a grip on every single available platform is most certainly impossible but even keeping tabs on the top most preferred Facebook, Youtube, Twitter, Blogs, Instagram & Pinterest is a huge challenge. To add to it all there are some dark horses that gain overnight popularity, the recent example being Whatsapp bought over by Facebook.
While the platform itself is a tricky place, the content optimization on the platforms is another game all together. We have content and videos that go viral overnight and transcend all logic while a lot of others go unnoticed. So how does a brand make the content stand out? How to keep the audience engaged beyond the first look and like?
Audiences Remember Stories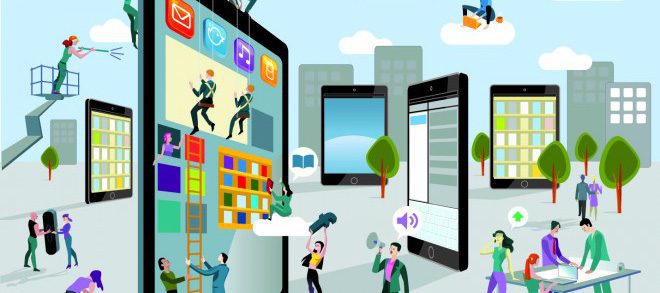 The answer to these seemingly elusive questions is storytelling. While it seems fairly simple it by no means is easy. More people are using social media on an increasing array of devices making the audience more distracted and the newsfeed cluttered. Hence the content you create should not only be original but also interesting enough to be shared. People remember the stories not the statistics and the corporate speak. Both the platform and the screen play an important role and need to be taken into consideration before the planning any activity. Stories help transform a marketing plan into an unforgettable experience by building connections. Once that is achieved the rest is like the Domino Effect most likely to snowball into virility. In the words of Seth Godin, "Marketing is no longer about stuff you make. Its about stories that you tell."
Stories fuel the brand perception and embody a brands character and storytelling will help the customers and associates relate better to the brand. As brands continue to focus on stories and experiences, not just ads and messaging, they will continue to create opportunities for customers and fans to engage with them intuitively. Unlike the past where the focus was mass marketing social media provides one on one engagement and the only way to create a presence on social media is creating compelling content.
Link Your Content Back To Your Brand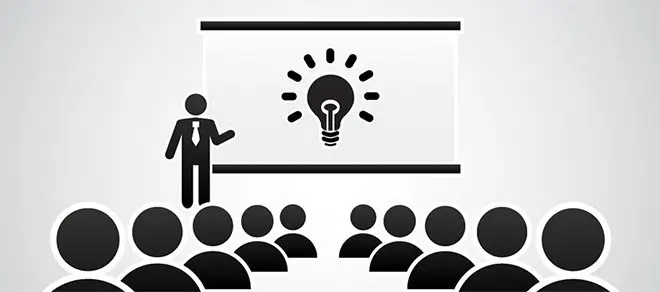 But imagine churning out thousands of original stories over the year. It is highly improbable to maintain content clarity with that high a creative expectation. But social networks now enable the brand to get the most compelling stories and visual content from the brand enthusiasts who then embody the role of brand ambassadors or influencers. Your strongest storytelling piece should also then be given a boost. Another way to achieve organic results is transforming the trending conversation to brand relevant information that gets consumer engagement within hours instead of days.
Case Study: Maybelline India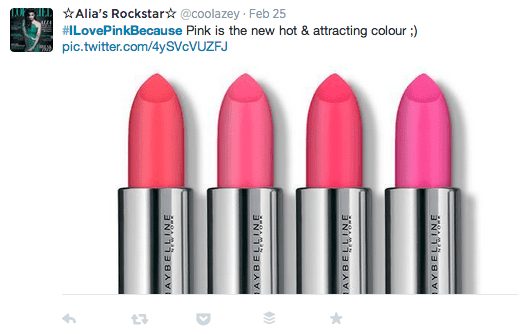 One of the brands that used this strategy of inviting users and fans to share their stories is Maybelline India. On February 25 2014 they ran a contest on Twitter to promote 30 shades of Pink, where they encouraged users to tweet about why they love the color 'Pink' with the hashtag #ILovePinkBecause and the winners would stand a chance to win some of their merchandise. #ILovePinkBecause was trending on Twitter for an entire day. The fact that it was also timed with the release of the film 'Gulab Gang' gave it that extra boost and active participation from a large number of influencers.
Social networks have evolved from being mare distribution platforms to more narrative platforms. Social media is a tool that leverages social networks to reach its core target audience. People start following a brand because they like the product but continue to follow because they enjoy the conversation. It is the collaborative story telling that makes or breaks a brand's presence in social media. Most people like being told stories and most certainly love telling them. Time to stand up, stand out and let your stories be heard.
Book your Radarr demo today!