No one was expecting it. There was no buzz. No drum rolls. No plug-gy interviews. Just one word- 'Surprise!' And, a teensy video. But, Queen Bey knew exactly what she was doing when she decided to give traditional marketing the cold shoulder to announce the release of her latest album Beyonce– on Instagram. Did the tactic work? Sure. In just a few short days after the album's iTunes-only release, Beyonce Knowles had already sold over a million copies of the digital 14-song/17-video package. Within twelve hours, the album was mentioned around 1.2 million times (beating terrible cult film Sharknado's record with a massive margin) on Twitter. That's around 1.2 million free pieces of advertising. With this milestone, the performer has not only cemented her reputation as an entertainer-par-excellence but also as a businesswoman who has super-keen insights into the workings of the Internet… someone who manages her own news cycle! In fact, marketing experts hail her latest coup as the perfect example of 'anti-marketing' which is all about directly reaching out to the customer.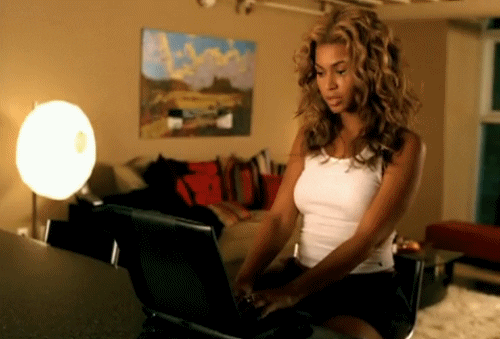 Beyonce Knowles!
Beyoncé set the ball rolling about two years ago when she created an indomitable niche for herself on Tumblr and Instagram- her branding tools of preference. She topped this off with the launch of a vibrant blog- Beyhive. Still… the pop star is hardly the most-followed celebrity on social media. But, she's proven that when you have the formula right, numbers don't necessarily matter. What's her formula? A combination of personal content- which create the illusion of intimacy- and carefully-curated strategic messages.
Here is an overview of marketing lessons from Beyonce.
Visual Appeal
The success of Queen Bey's recent album launch rode on the power of visual content. The year 2013 has been all about the emergence of visuals. Over 6 billion hours of video are watched each month on YouTube. And, if Twitter included more pictures in its layout, Instagram added a video feature to compete with Vine. And, since users are actively searching for content, you must plan your content so as to be discovered by new users. Visuals are a great way to generate buzz. Don't go for a text-heavy update when you have the option of using images and videos… and GIFs!
Build Community, Save on Advertising
In social media, community is king. Which is why Beyonce used all social media- Twitter, Facebook and Instagram- to announce the launch. Twelve hours after the launch, with 5,300 tweets being spewed out a minute, her fans and admirers were doing all the advertising for her. For example, on her Facebook page, the album's preview video of hers was shared around 70, 000 times, with over 15,000 comments… over the weekend alone. So, remember, if you can engage your users well and regularly enough, you don't need to spend a bomb on marketing. But, remember, your audiences want to hear from the real you, not a clean, sifted version. Give them an outlet to reach out to you; perhaps through a blog or social networking sites? And, make sure you respond.
Stay Unique
For a few days, Beyoncé was available only on iTunes. That exclusivity helped the album reach the top of the iTunes charts with ease. So, sometimes, when you offer the same content on various platforms it could dilute the message. So, give your followers on each platform something unique.
Surprise!
Everyone likes a surprise! So, work a nice unexpected element or unorthodox view into your next content outing. Or, simply break big news about your company on social media.
Tell a Atory
In her video, Beyonce talks about the reason behind her visual album and why she made it. Likewise, customers would love to hear your story, your core message. It's called forming an emotional connect.
Make your Product Accessible and Easy to Share
Everything about Beyonce's album release- from the announcement to the album itself- was digital. This made it easy for her fans to learn more about the album, sample it, make an informed purchase and then share their reviews.
Take a risk!
Beyoncé's decision to do away with a big, flashy release has paid her rich dividends. So, find out ways to stand out from the crowd. What's your next risk going to be?
Book your Radarr demo today!