When a brand sticks to only promotional ads, they get scrutinized for not being entertaining enough. With fidgety users as me, these promotional ads suffer from the 'skip ad' syndrome. All of us have skipped one ad or the other, haven't we? (Admit it, I did too!) It's what catches the eye that we wait long enough to buffer and the marketers seem to have gotten the point.
An advertisement is considered great if it nudges the viewer to buy. But when the viewers are hooked on to story boards, it's time to do a retake on the marketing strategy. The best examples in 2013 saw marketers pull up their sleeves and dive into the vast arena of 'storytelling.' And yes, they took a more casual approach, learning from what works in movies and on TV. Not only did they come up with mind boggling entertainment, but a drastic change in their sales graph. Despite the many distractions today for the consumers, turns out that there is always time for an exciting tale. So clearly, the trick worked!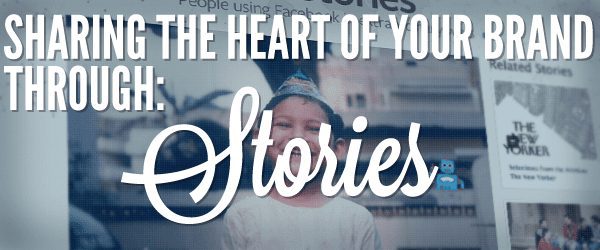 The Year Of Storytelling!
Here are some of 2013's promotional ads that made you skip the 'skip':
THE 'EPIC SPLIT': VOLVO FEAT JEAN-CLAUDE VAN DAMME
Volvo Trucks have always been the top entertainers, coming up with surprisingly captivating stunts (like the one in which the hamster gets to drive the mean machine). This time entertainment went a step further, collaborating with Jean-Claude Van Damme and presenting his signature split on two moving trucks. Thanks to JCVD the video went viral and I am sure, each one of us has seen it!
The stunt is believed to have benefited Volvo's more traditional car division, making it cooler among the younger generation who may have never considered this brand before.
CHIPOTLE\'S FABLE TO GOOD HEALTH 
Chipotle's clever attack on processed food with 'The Scarecrow', developed by CAA Marketing, made the consumers stop and ponder about what they are eating.  The short animated story, app-based game and the cover of 'Pure Imagination' by Fiona Apple has not just reached out to adults, but kids as well with its easy to relate narration. And guess the cascading effect of the same – "Promotion of their own products".  
http://www.youtube.com/watch?v=lUtnas5ScSE
"YOU ARE BEAUTIFUL": DOVE
Dove came up with a series of documentaries, wherein it uses a sketch artist to come up with sketches of the selected few without 'seeing' them. The idea of it all was to bring forward the fact how women saw themselves and how they were perceived by others. The comparison of the two sketches not just resulted in a life changing experience for the subjects, but the viewers as well. The improvement they brought about in their customer's self-image boosted the company's image in the market as well.
ANIMATION RIDING THE FLIGHT BIRDS
Animation. Admit it; you have gone for almost all those that were showcased in your nearby theater! So, Airlines got a little more creative in how they work with Hollywood to market movies to them. American Airlines, in its attempt to give their in-flight entertainment a makeover, backed the release of Disney's "Planes", featuring an animated version of its new jets. And if you thought they were the only ones, you are wrong and must have clearly missed out some other awesome promotions! Air New Zealand plastered the dragon Smaug on the side of its planes, to promote "The Hobbit: The Desolation of Smaug" and Delta Airlines helped promote "The Secret Life of Walter Mitty."
VIRGIN AMERICA'S DANCE TO SAFETY
Virgin America has established a fun profile for itself over the years when it comes to airlines with its in-flight entertainment options. But an established profile hasn\'t stopped them from taking 'fun' a step further. Together with Virgin Produced, the company has launched the "VX Safety Dance," a new safety video that passengers will 'watch for sure' and not sleep through. The video features dancers performing all the in-flight safety instructions – from how to put a seat belt to what to do in case of an emergency landing. The energetic video is sure as hell going to make other carriers rethink the way they present their safety procedures to passengers.
http://www.youtube.com/watch?v=DtyfiPIHsIg
So what did 2013 teach us?
Product promotion with entertainment is a sure shot hit!
Storytelling is the latest marketing trend.
Animations are not just for kids!
Viewers ALWAYS have time for an exciting tale.
The most important of it all, YOU need to REVAMP your marketing strategy.
Book your Radarr demo today!