Facebook has been coming up with a lot of changes in their Facebook algorithms and their general look. The latest to get introduced is the Facebook Q&A feature. This feature has been available to some pages and will be available to all by July 10. Individual accounts with over 10,000 followers are going to have the privilege of using this feature as well! Yes, it is for the popular.
From the beginning of time (as far as I can possibly recall), the social network has been conducting Q&A sessions on the pages of celebrities, but the page administrators have never had the privilege to do so themselves.

Facebook Q&A Feature Added To The Status Update Box.
The new feature will add a Q&A feature to the status update box for the famous! So now, you can have a Q&A session as and when you want (on what you want). As a page manager, I can probably just ask my audience "Hey! I'll be replying to all comments today. What is it that you want to ask me?"– Just how cool does that sound? Very! Except that of course, I\'d have to ask them to ask questions about a specific topic – lest they ask me, a digital media professional, questions about how to prepare pancakes.
Even though most of us haven't really come across this feature, there are a few celebrities that have mastered it already. Take a look at the Facebook pages of Arianna Huffington and Diane Sawyer.
https://www.facebook.com/DianeSawyer/posts/309302529199405
This feature is certainly good news for the social media marketers who have been ramming their heads against walls (read 'laptops'), to not just create content that will keep their audience engaged but have a one to one interaction with.
So how do you plan to put this feature to work, considering that you can't summon all those big time celebrities and brands to answer all those questions (all the time)? Let's face it, they don't really have the time to sit and doodle. Does their audience not know of this fact? They do and still you end up 'ghost answering.'
Radarr – a company that offers Facebook apps and creates social software for marketers asked their fans to get clarity around any social media or digital marketing questions that they might have.
It's important to be ahead of the curve. As soon as Facebook gives you the Q&A feature on your page – you should be ready for a session the very same day to take advantage of it! First mover\'s advantage – yo!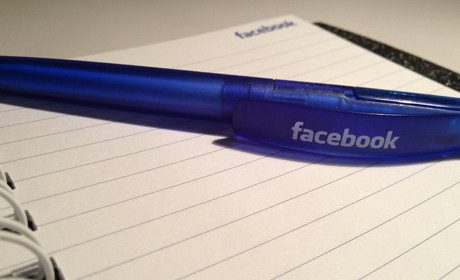 Time To Get Q&A Ready.
The News Makers. Do you report the news, or provide commentary on a topic? Ask your fans to ask you any and all questions around a recent news story or a controversial segment and have an expert at hand to answer.
The Mean Machines Gang. In the automotive industry? Work with machines or sell hardware? Not everyone is a master of the chainsaw, or perhaps – even the steering wheel. Answer questions around the usage of hardware equipment or automotive engineering for your fans!
The Creators Of Reel Life. If you're a movie production house or a PR agency, there is a lot of gossip that revolves around you. Why not put that gossip to work? Try and reach out to those 'high-end' clients like actors and influencers, and let them do the answering for you. Even if they give 20 minutes to answer questions about their upcoming movies and publications on your page Q&A, the interaction and popularity of your page, shoots up in less than a week's time. This might just be a bit of a stretch, but if Universal Studios is listening – get Robert Downey Jr. to answer questions on your page! We guarantee you oh so much engagement!
The Bewitchers. Brands like L'Oreal, Chanel, Maybelline and others have a lot of apprehensions coming their way. The apprehensions aren't just regarding their products but how they are better than the others. Spending some time answering questions around their products is definitely a good idea. Tell your fans you'll take questions around the best ways to use moisturizers or any other products!
The 'Tummy Caterers.' Restaurant? Hotel? Cafe? Chef? You know what's coming. Set up a Q&A session to answer their doubts around preparation of food, food storage or maybe even a particular cuisine if you're an expert.
Other. Ah yes, the infamous Other category into which most people fall. A business offering other services. Say for example you offer printing services. Don't ask your fans to quiz you on prices of your products or why they should choose you – instead, ask them to quiz you on questions around the process of printing, print quality and everything about the print world itself. The more knowledgeable you come across – the more of an expert you'll seem like!
The idea is basically to keep your audience hooked onto your brand and this feature lets you do just that! Don't forget to be prompt and polite while replying. After all, no one likes getting a 'K' to a long message.
Can't figure out what to do your first Q&A session on? Tell us in the comments what your brand does – and we'll give you ideas!