Quick guide on getting started with social listening on Reddit.
With a staggering global user base of 1.1 billion in 2022, Reddit has emerged as one of the most influential platforms for online conversations and discussions.
Reddit is one of the most-visited websites worldwide and has surpassed established social networks like Pinterest and Twitter in terms of user numbers.
Users spend an average of 900 seconds on Reddit.com, highlighting the active engagement taking place on this popular discussion forum and social media platform.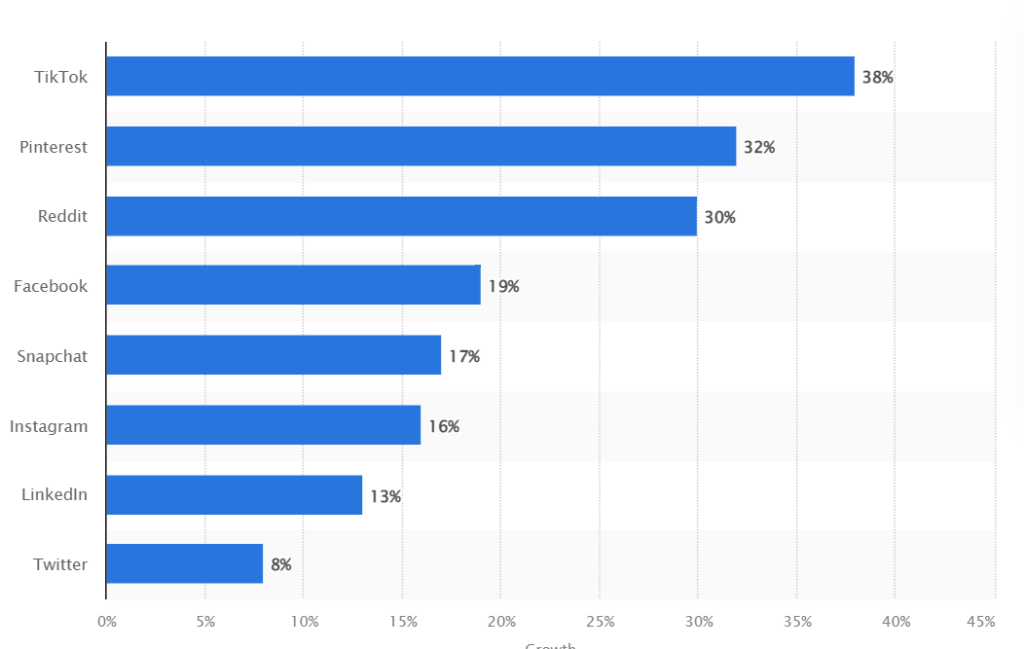 In recent years, Reddit's monthly active users (MAUs) have grown by a remarkable 30%, surpassing the likes of Facebook, Snapchat, Instagram, and Twitter.
These numbers shout, scream, and roar about the importance of Reddit social listening and the untapped opportunity for brands to tune in and understand what their audience is actively engaged in on the platform.
In this guide, we explore the power of social listening on Reddit and how brands can leverage it to their advantage.
Why should your brand care about social listening on Reddit?
With a whopping 30% surge in monthly active users from 2019 to 2021, Reddit is a powerhouse of influence and relevance. Staying connected with this growing audience can give your brand a competitive edge.
Here are six unbeatable reasons why your brand needs to join Reddit social listening.
1. Market Research
Reddit's user-created boards, known as 'subreddits,' cover an endless array of topics, allowing you to find discussions relevant to your brand and industry.
Reddit provides a unique window into your competitors' activities, as users often discuss and compare various brands and products.
Reddit social listening can help you refine your competitive strategy, differentiate your brand, and identify untapped market opportunities.
2. Sentiment Analysis
Redditors are passionate contributors who upvote, downvote, comment, and share content. For sentimental analysis, you gain valuable insights into their preferences and opinions by listening to conversations,
With Reddit social listening, you can seamlessly identify negative sentiments early on and can address customer concerns, resolve issues, and improve customer satisfaction.
Likewise, positive sentiment can be leveraged to reinforce your brand's image and build trust with potential customers.
3. Competitor research
Reddit users frequently share their experiences, frustrations, and desires regarding products or services.
Reddit social listening allows you to analyze these conversations to identify unmet customer needs and pain points that your competitors may not be addressed effectively.
This knowledge provides an opportunity for your brand to develop innovative solutions, fill gaps in the market, and gain a competitive advantage.
4. Purchase analysis
Reddit is home to passionate communities and influential users who share their opinions and experiences regarding emerging trends, innovations, and products.
Reddit discussions can provide insights into market trends, pricing perceptions, and value propositions.
By listening to conversations about product pricing, discounts, and perceived value, you can gain a better understanding of how consumers evaluate and make decisions based on pricing factors.
With Reddit social listening, you can also shape your pricing strategies to stay competitive in the market.
5. Customer Service
Reddit discussions often involve users seeking help or advice related to product or service issues.
By monitoring these conversations, you can identify and address customer problems, provide timely assistance, and offer solutions.
Actively engaging in customer service discussions on Reddit shows your brand's commitment to resolving issues, building trust, and enhancing customer satisfaction.
6. In-depth persona
Reddit discussions allow you to validate assumptions and hypotheses about your target audience.
With Reddit social listening, you can confirm or challenge your existing beliefs and gain a deeper understanding of their perspectives.
This validation helps you make data-driven decisions and refine your marketing strategies, ensuring that you are effectively addressing the needs and desires of your target audience.
How to get started with social listening on Reddit?
Here is your quick step-by-step to get started with social listening on Reddit.
1. Identify the target audience on Reddit
Clearly define the characteristics and demographics of your ideal customers.
Explore Reddit's user demographics and statistics to gain insights into which segments of your target audience are actively using the platform. Look for information on age groups, interests, subreddits they engage with, and the type of content they consume.
While Reddit attracts a predominantly male user base, it still offers opportunities to reach diverse demographics. Understanding your target audience's presence on Reddit can inform your marketing strategies.
2. Identify topics of relevance
To effectively monitor relevant discussions on Reddit, begin by identifying topics related to your business goals. This will guide you in pinpointing the appropriate subreddits to follow.
Utilize specific keywords and search filters to refine your brand mentions search, narrowing down the results.
Consider monitoring specific Reddit threads that are relevant to your industry or brand. Simply visit the relevant subreddit, locate the desired thread, and copy its URL. By integrating this URL as a search filter in your social listening platform, you can efficiently track and engage with discussions that align with your objectives.
This approach serves the dual purpose of finding relevant subreddits and monitoring targeted threads.
3. Set business goals
When utilizing data from Reddit, it is essential to establish clear goals.
Determine what specific objectives you aim to achieve with the data, such as conducting market research or gaining insights into purchase intent. By setting explicit goals, you ensure that you focus on measuring the appropriate metrics and outcomes.
This approach allows you to avoid getting lost in irrelevant data and instead concentrate on the information that directly aligns with your objectives.
4. Sign up on a social listening tool
Once you are aware of who you're listening to and what you need to tune into, the next step is to equip yourself with the right social listening tool. The reason you need technology on your side is because Reddit conversations move fast and keeping track of everything manually can be tedious.
With a social listening and monitoring tool like Radarr, you get to leverage the power of artificial intelligence and machine learning to be able to analyze thousands of conversations on Reddit. It brings all the data around these conversations onto one dashboard, making it even simpler for businesses to respond or join them.
Get started with social listening on Reddit
By tuning into Reddit, you can uncover what topics and trends are actively capturing the attention of your target audience.
Leveraging a powerful social listening and monitoring tool like Radarr can further enhance your ability to monitor and analyze these discussions effectively, and become a part of them in a proactive manner.
Radarr offers advanced features and capabilities to track brand mentions, identify competitor discussions, and stay on top of relevant industry topics.
To experience the full potential of Radarr's social listening capabilities, book a demo today and unlock the power of Reddit for your brand.