Season 13 of RuPaul's Drag Race has been dubbed the longest in history, with only 6 queens being eliminated in 12 weeks. However, the Radarr team is certainly not complaining – more episodes mean more content for us to share!
In this post, we used social listening data to bring you highlights from episode 7 to episode 12, analyzing:
Which queens have the highest social media following
Who the most discussed queens are on social media
Which country has the most active fanbase
Social Media Follower Leaderboard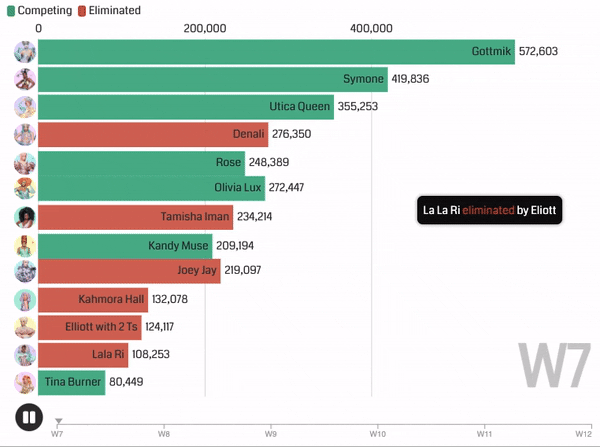 Eliminated queens have seen a halt in follower growth, but Tina Burner and Kandy Muse, 2 of the remaining queens, have found themselves at the bottom of the follower leaderboard. In addition to having the smallest social media following, Tina Burner is also one of the least talked-about queens, only accounting for 3% of online mentions. Can social media likability predict their outcome in the competition? Stay tuned to find out.
Social Media Share of Voice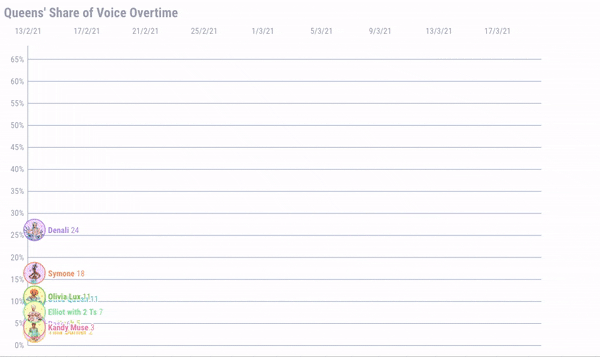 The Share of Voice chart measures which queen is driving the most organic mentions on social media. The higher the share of voice, the more discussed a queen is.
As seen above, Denali and Gottmik have consistently achieved the highest share of voice, and are seemingly this season's fan favorites in Asia Pacific. Queens Rose and Symone also saw a spike in online mentions due to their positive performance in several episodes.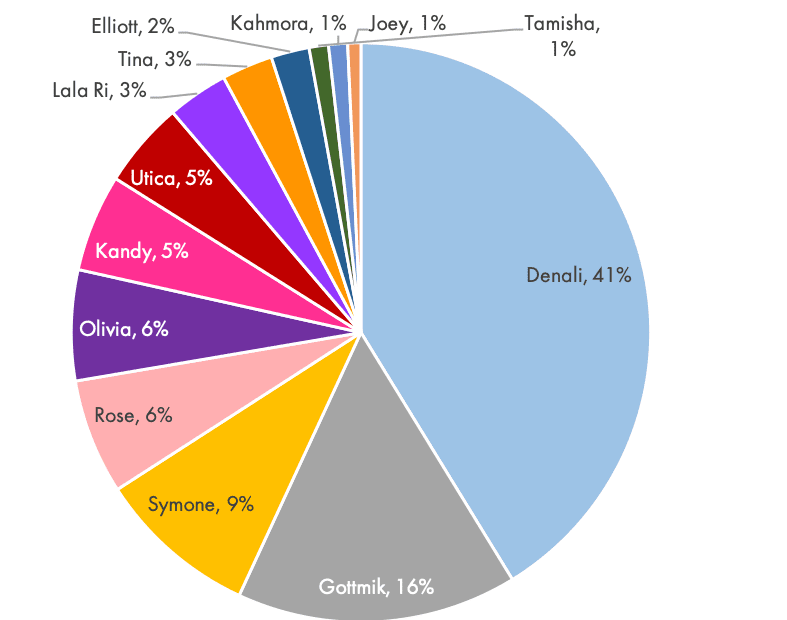 With Denali consistently ranking as one of the most popular queens online, you would likely presume that she is this season's top contender. However, Denali was surprisingly eliminated in episode 10, causing a stir online and leading to #DragRace becoming a trending Twitter hashtag worldwide.
Based on social listening data, Denali seemed to be a guaranteed shoo-in, while Tina Burner was due for elimination. This certainly made us wonder if the noise we hear on social media is an accurate representation of reality.
Social Media Mentions Per Country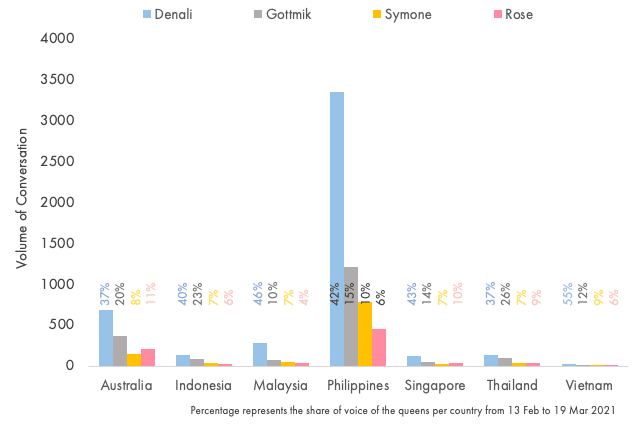 Towering over the rest of Asia Pacific is the Philippines, which accounted for the majority of online mentions around RuPaul's Drag Race. In comparison, countries such as Vietnam and Singapore appear to have significantly smaller fanbases.
Despite 8 queens remaining in the contest, online mentions were largely driven by fan-favorites Denali and Gottmik, followed by Symone and Rose.
Do we think that social media insights can predict the winner for season 13 of RuPaul's Drag Race? Maybe not. For season 12, Radarr analyzed online conversations around Southeast Asia to uncover who the most discussed queens were, pitting them as season 12's likely winners. Unfortunately, none of these queens were crowned as the champion.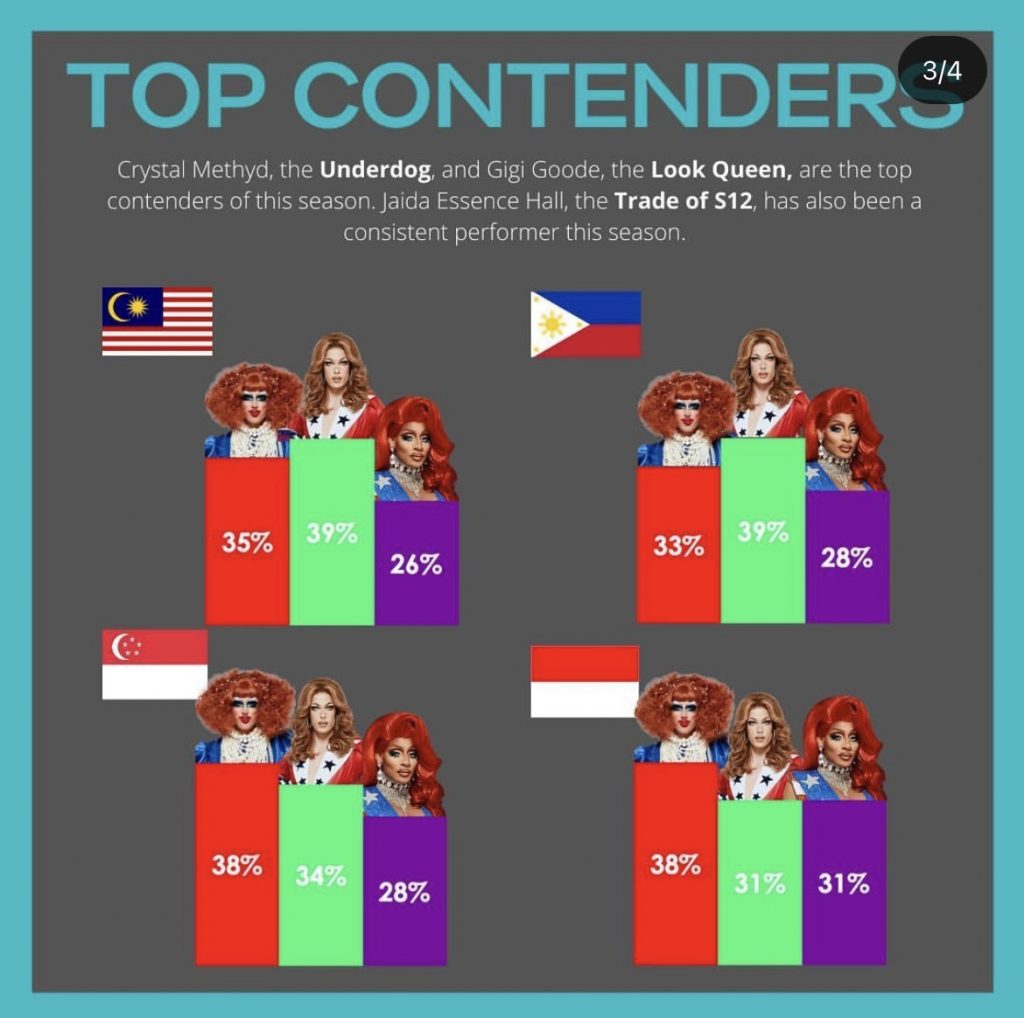 We'll be back in a month to share more insights into Season 13, and hopefully, provide a proxy as to which queen will reign the next drag superstar!