It has been a tumultuous past few months for Singaporeans due to the issues that shook the political scene. But alas, National Day is upon us, and it's time to bring out our red shirts to celebrate our little red dot's 58th birthday.
Using our digital intelligence platform, Radarr, we analyzed online conversations about National Day. Singaporeans are hyped for the occasion, as this year is the first time full-scale celebrations will be held at the Padang since 2019. As with every year, people have debated whether the NDP theme song is worthy of being placed in the NDP song "Hall of Fame."
Check out our infographic to find out what else Singaporeans are discussing!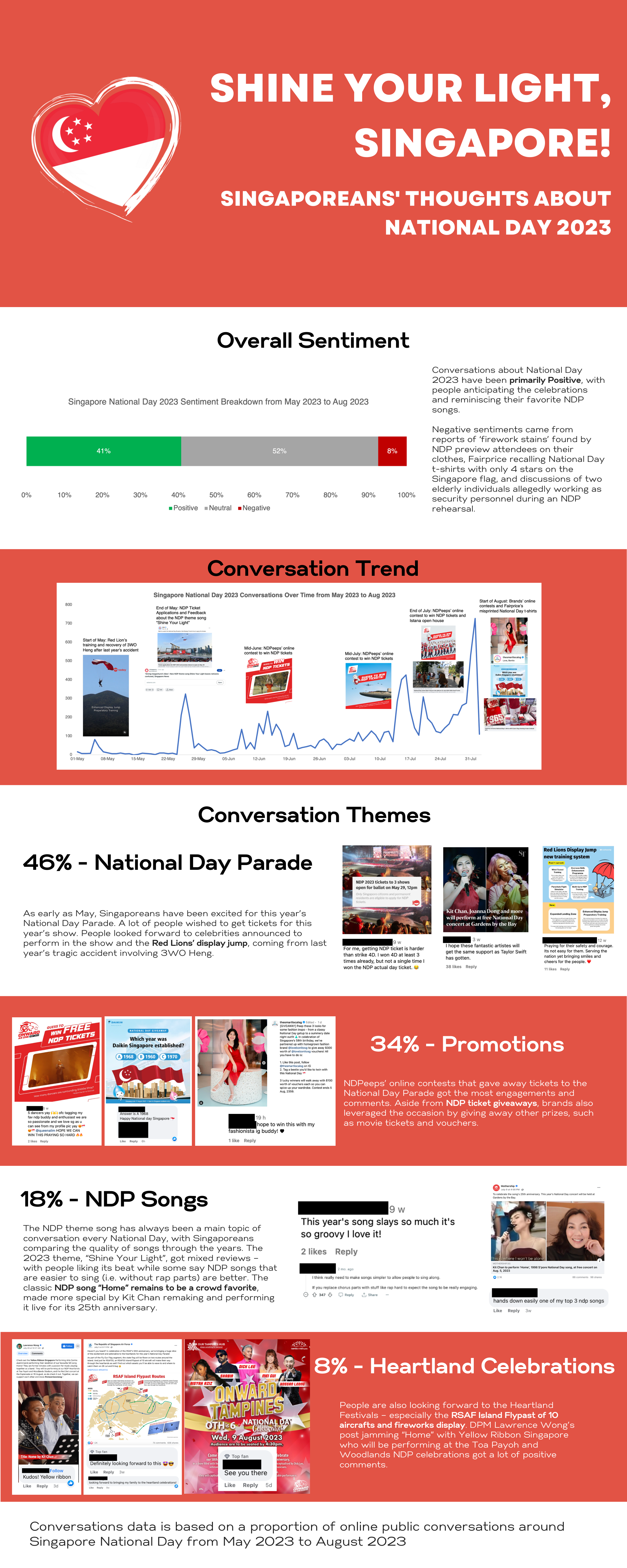 Author's Note
Kei Obusan – Insights Director at Radarr
Kei is celebrating her sixth National Day since she moved to Singapore. Her favorite NDP song is "We Are Singapore."