Disclaimer: This article is accurate as of April 26, 2023
Since Elon Musk acquired Twitter in October 2022, we've seen multiple changes happening in the platform. Among the changes are the Twitter Badges, the new "For You" page, and the algorithm determining what is shown in the timeline. In the new era of Twitter, should brands tap into the platform to promote to their audience? Why is Twitter important? And more importantly, HOW should brands navigate their online presence in the new Twitter?
Is Twitter Still Relevant?
The short answer is yes. Twitter might not be the platform with the highest number of active users – Facebook has been sitting on that throne for quite a long time – but Twitter is the most heavily used social media worldwide. On average, 500 million new tweets are posted on Twitter daily; in comparison, 350 million photos are uploaded to Facebook, and 95 million posts are uploaded on Instagram daily. It is one of the most engaging platforms, which makes it the perfect platform for conversations with your target market.
Why is Twitter engagement important?
Reach and impressions are metrics that are constantly calculated when determining the impact of your social media activity. Impressions indicate how often your post has been viewed, while reach indicates how many unique accounts have viewed your post. The distinctive traits of Twitter's engagements – Likes, Replies (Comments), and Retweet and Quote (Share) – directly affect a post's reach.
Everyone can see your Twitter engagement, assuming your account is not locked / private. Your Tweets, Retweets, and Quotes can be seen on your timeline. Your comments on other posts can be seen on the Replies tab. Your Likes can be seen on the Favorites tab. This means that when an account engages with your posts, that account's followers will also see your post. We also discovered that brands that constantly reply to other accounts' tweets show an average of seven times higher engagement on their posts than those that don't.
Twitter is a two-way conversation platform between brands and other users. The more you engage with their posts, the more they engage with yours. The new "For You" page on Twitter elevates this uniqueness even more, allowing users to view posts not from their following list. How can brands utilize Twitter's new algorithm to increase their posts' chances of appearing on the "For You" page?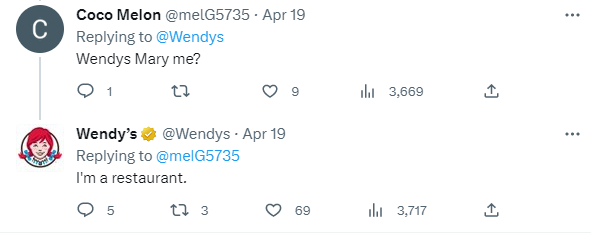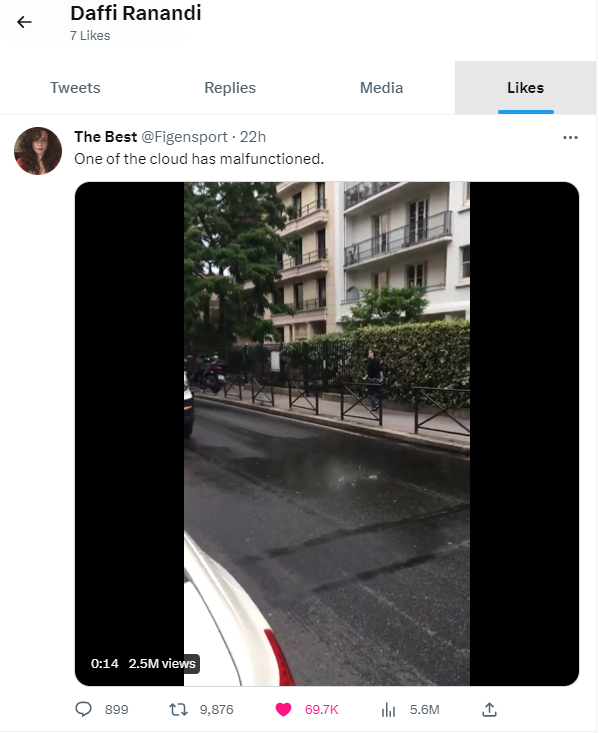 Finding the way to the For You page
Thankfully, Twitter recently released their algorithm source code for the "For You" page on GitHub, which enables us to analyze what you should do to get into the page. In short, six variables increase your chances of appearing on the front page:
Your post must have a high total engagement. This is fairly obvious and circular, as appearing on the "For You" page will increase your engagement, but you need enough engagement to appear on the "For You" page.
Your post must encourage other users to follow your account. On your post's thread, always incorporate a tweet promoting your brand and the benefit for other users to follow your account.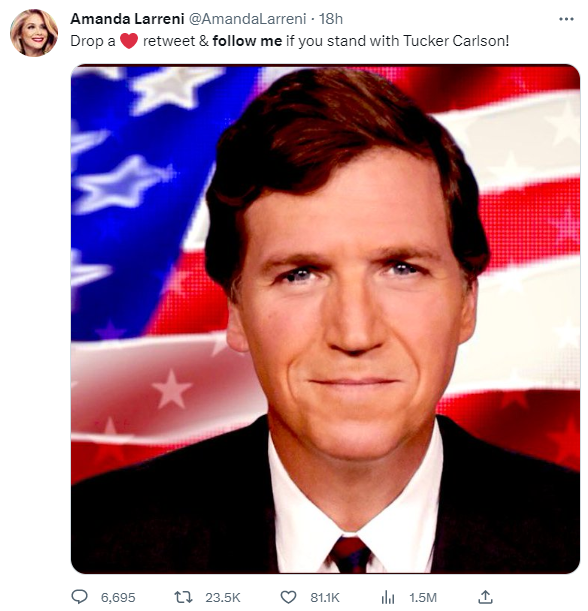 Your post must have media attached, such as an image and video, along with the caption. Please remember that this does not mean you should post images or videos without captions.
Very important: Your tweet must refrain from containing a link redirecting your audience out of Twitter. Remember that Twitter wants its audience to stay on the platform as much as possible. On the contrary, Twitter gives good weight to your tweet if you link to another account's tweet.

Your tweet must only have one relevant hashtag. Using multiple hashtags on a post, especially irrelevant ones, is actually detrimental to your overall account credibility.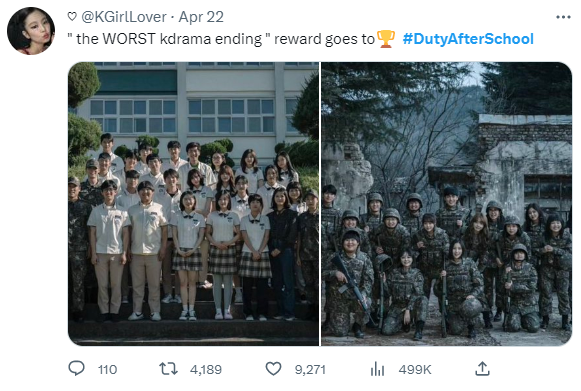 Last but not least is the reputation of your account, which is further broken down into several components:

Followers-to-following ratio. This is why brand accounts usually only follow a few accounts to keep their ratio high.
Verification status. Obviously, accounts with verification badges get higher priority on the For You page.
Account activities include the number of times your account has been suspended, banned, or published posts containing sensitive materials. This also reflects the frequency of your interaction with other accounts, such as replying or retweeting others' tweets.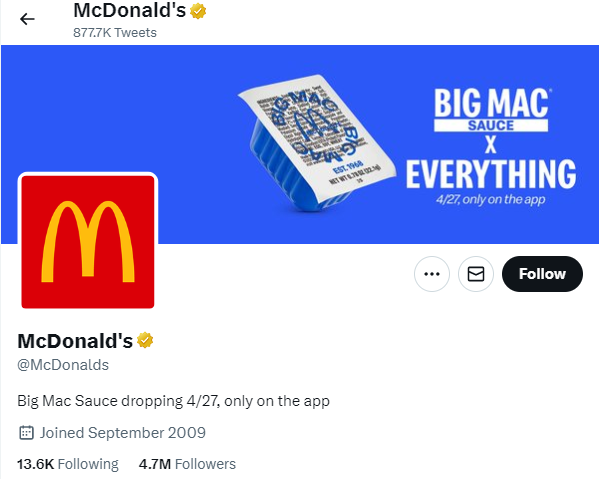 As a platform for honest interaction with your market, Twitter is, in my opinion, irreplaceable. It is undergoing multiple changes and is expected to develop even more shortly. Still, Twitter remained one of the most robust social media platforms your brand should tap in.
About the author
Daffi is an Associate Insights Manager at Radarr. With years of market research experience, he monitors the latest trends in social media and helps brands navigate platforms to reach their business objectives. He helps brands identify interesting campaign ideas from all over the globe using the Radarr platform.