So you have just come across this article but you\'re running late for a meeting. What should you do? Well, save it for later in your Pocket.
Confused?
Let me introduce to you yet another creation of social media which is known to be obsessed with making things easy for its users: the Pocket app. Formerly known as literally – Read It Later, Pocket allows its users to save any link, video, photo into a convenient format to be viewed later.
The Pocket App
Website: https://getpocket.com
What it really is: A read it later app that allows you to save web links, photos and videos in a convenient format which can be viewed at leisure.
Benefits who?: Anybody from a student to a fashionista, a brand manager, content marketer to a blog builder. It allows you to Pocket your favorite links/ videos/ photos, in a neat grid or list like fashion which can be viewed even without the internet, clean from all the other ads and likes that a web site page usually unloads to the browser. Perfect for commutes, travels, etc.
Price you pay: The app formerly known as \'READ IT LATER\' shed its price tag of $3 and is now available for free across all platforms.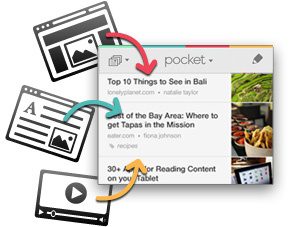 Pocket saves EVERYTHING!
Highlighted Features
Whether you're browsing online or on-the-go with your favourite apps, Pocket lets you save great content wherever you find it.
Offline Mode: All the content that you save in the app can be viewed even when you are offline.
Access across Multiple Devices: Once the app is downloaded (which is of course, free), you can view all content saved on any device. So if it's in Pocket, it's on your phone, tablet or computer.
Layout: Read/watch what you save in a neat grid or list theme at leisure. Don't lose track of the interesting things you find online by emailing yourself links or letting tabs pile up in your browser. Just save them to Pocket.
Filter Content: The ability to filter by content type; you can sort by image, video, and traditional text. Filtering by video reveals a grid of thumbnails of videos you\'ve saved across Vimeo, YouTube, and other services.
Categorize Content: The saved items can be categorized based on interests and priorities in the form of tags. They can be Favorited and starred giving you a personalized experience.
Sharing Content: You could also send the content you love to another friend's Pocket, or share it to Facebook, Twitter, Evernote, or Email.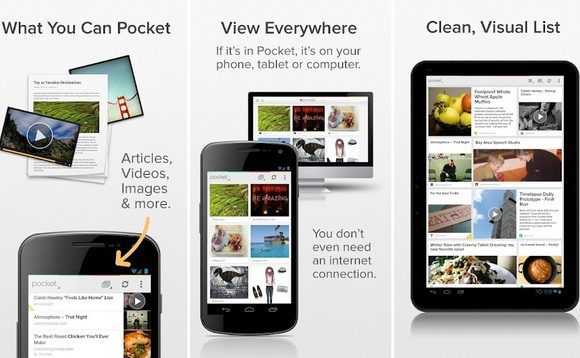 Hassle-free Viewing Experience
It's All About Convenience
Pocket (formerly known as Read it Later) was founded in 2007 by Nate Weiner. The world\'s leading save-for-later service currently has more than 10 million registered users and is integrated into more than 500 apps including Flipboard, Twitter and Zite. It is available for major devices and platforms including iPad, iPhone, Android, Mac, Kindle Fire, Kobo, Google Chrome, Safari, Firefox, Opera and Windows.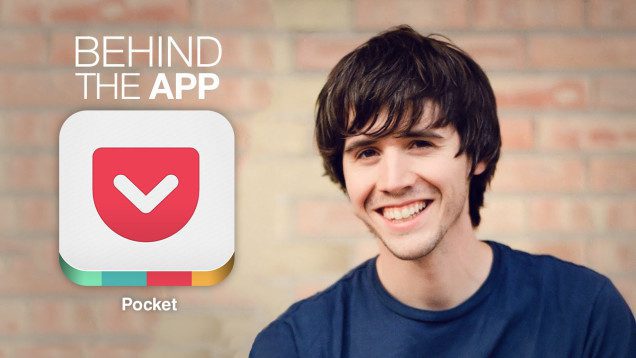 Nate Weiner – The man behind the App
What hasn't changed is our focus. Read It Later was a simple tool that focused on doing just one thing: saving things for later. Pocket is about taking all of the core parts of what people did with Read It Later and making them better, easier, and quite honestly, just a lot more fun to use,said Nate Weiner when asked how the app Read It Later developed into Pocket.
It's an elegant idea that offers readers a respite from the increasingly cluttered web by displaying content stripped of the usual clutter of navigation, buttons, sidebars (and notably, ads). Now dubbed Pocket, the app expands beyond just text and web pages by now offering video and image support. Also notable is the price: Pocket is now free! The app offers a complete design overhaul across all supported devices.
Easy Set-up
Once the free pocket App is downloaded, the simple user interface makes it easy for its users to make the most of it. The desired articles, videos, photos can all be saved through a simple \'pocket tab\' on your browser window.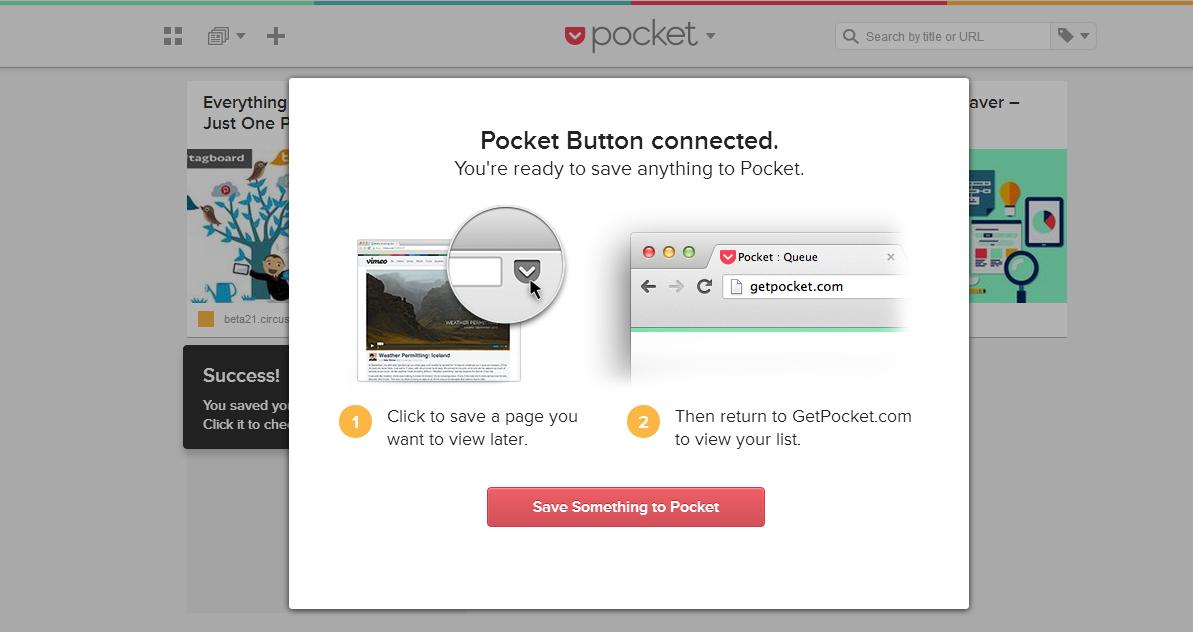 The Design and User Interface
Upon logging into Pocket, you'll be greeted with a full list of saved content, which can be filtered by article, image, and video. It has a bright and clean user interface. Like many apps in late 2011 and 2012, Pocket has opted for a relatively flat look that serves to put the focus on your saved content instead of glossy bars and drop-shadow heavy overlays.
Visually, the app is a mix of clean whites and shades of gray, which helps to emphasize the colorful thumbnails tied to many of the entries. Pull to refresh can be used to sync your latest saved articles, and you can swipe on any entry to reveal options to tag, archive, save, trash, or share with other services.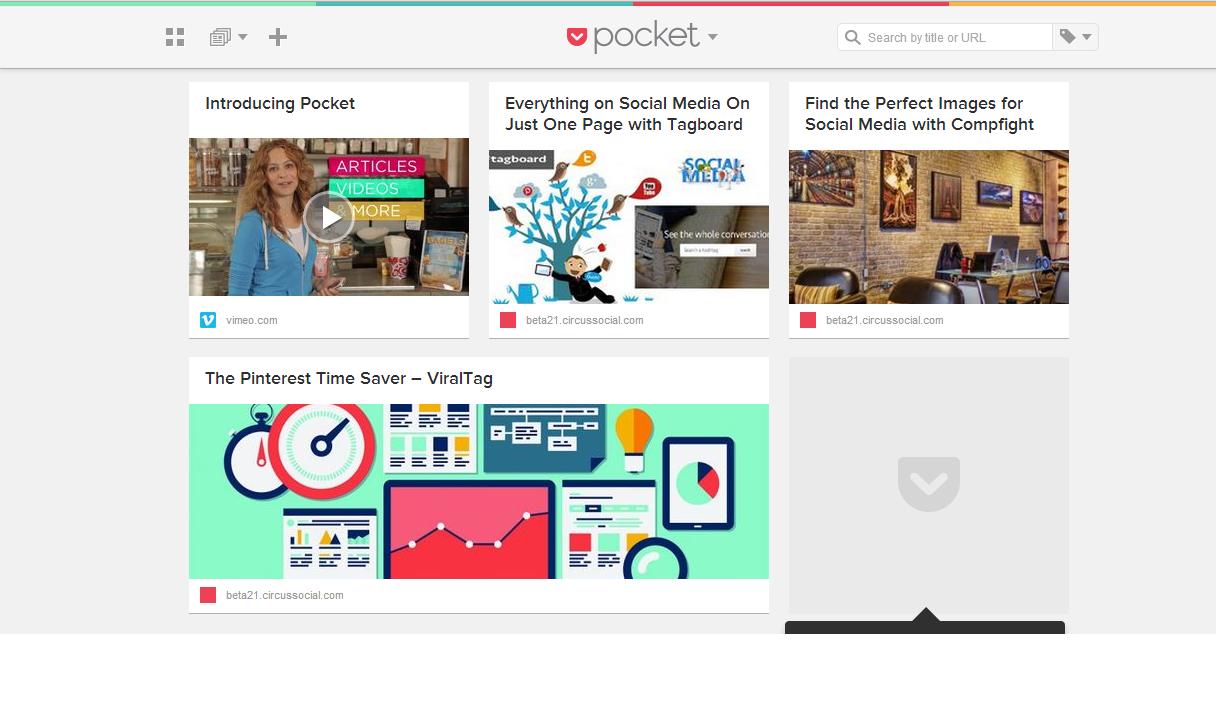 Choose between grid view or list view
Prioritizing Your View-ability with Tags
One of Pocket's biggest new features is the ability to filter by content type; you can sort by image, video, and traditional text. The saved items can be categorized based on interests and priorities in the form of tags or lists. They can be Favorited and starred giving you a personalized experience. With its enhanced user interface, the app allows its users to prioritize what they save.
The tag feature, is a great tool for content marketers who can save their favorite links and articles in various tags based on their importance and criticality. The app allows its users to save the links while they are viewing it with a simple click of the button. The saved items can be tagged immediately based upon there priority to be read under various tag head such as Social Media Marketing, Infographics, Articles, Reports, etc.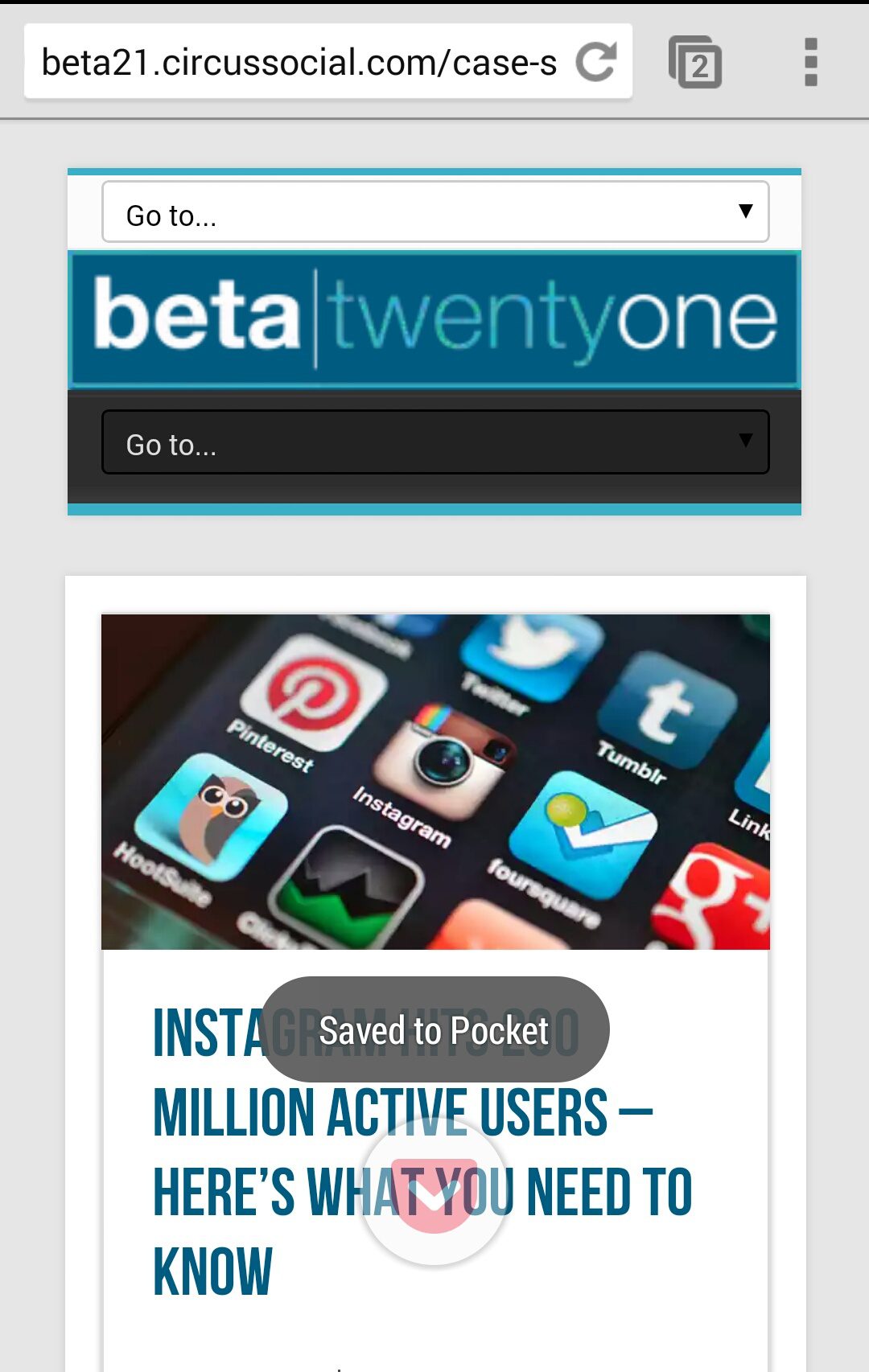 Save files while surfing!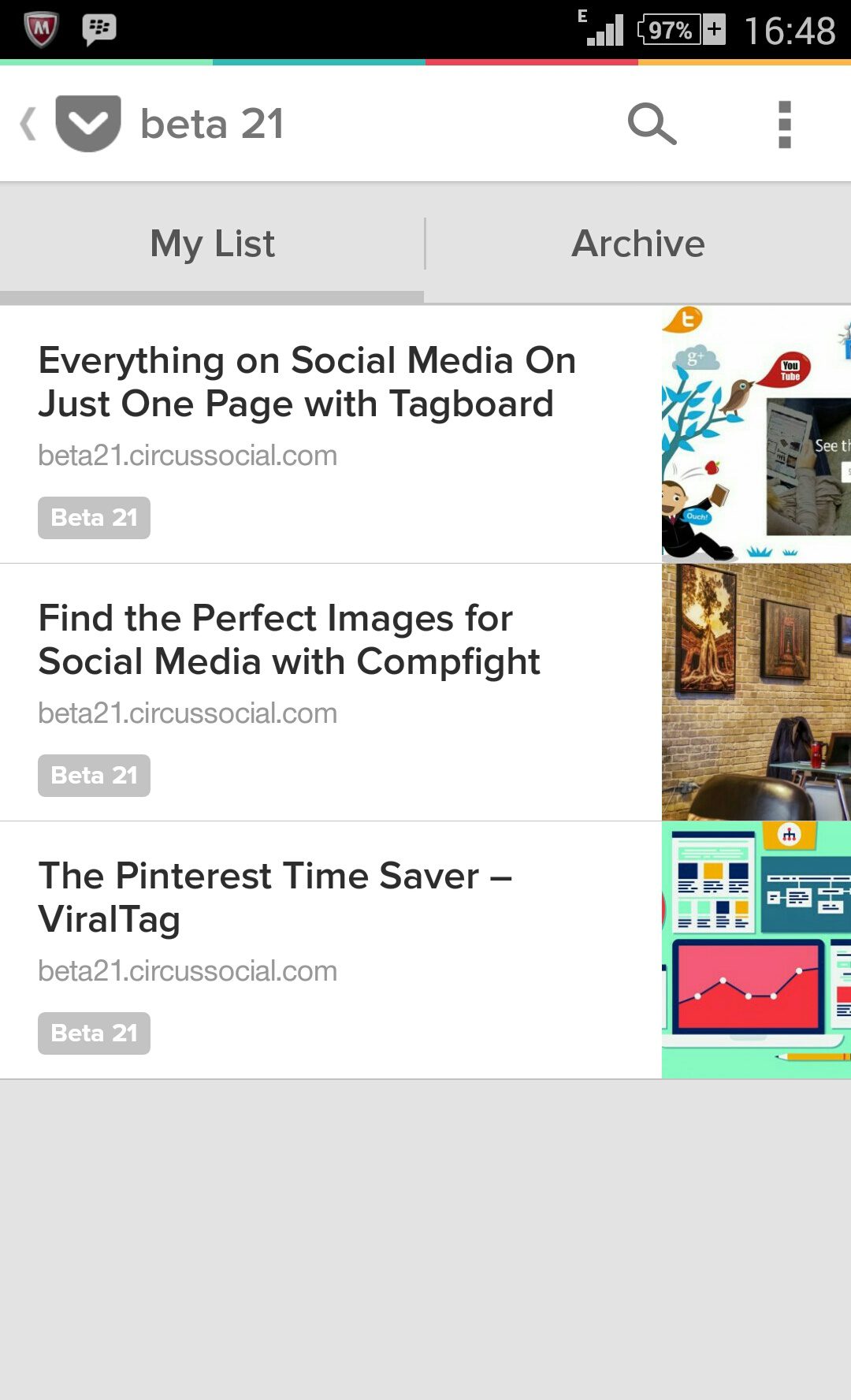 Categorize your saved items through TAGS in your Pocket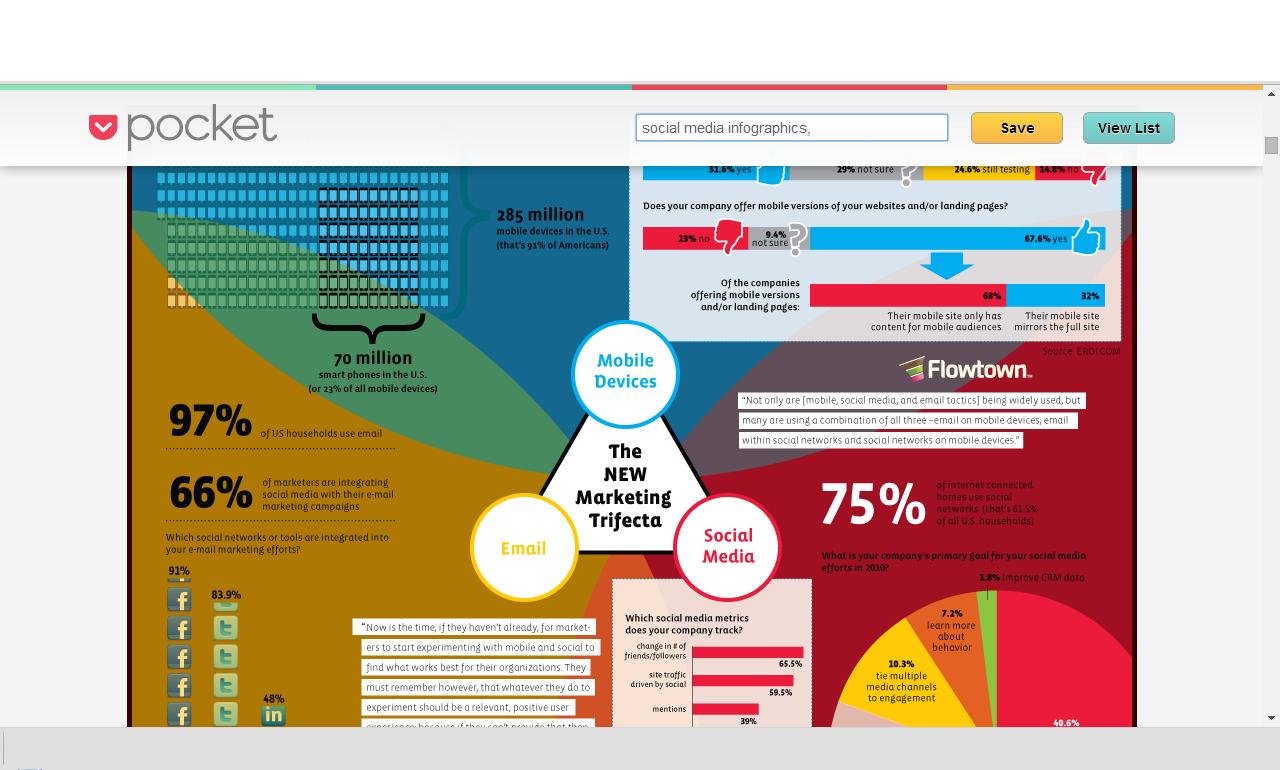 Save the important images for your article under the tag \'Social Media Infographics\'
The Versus Game: Pocket, Readability and Instapaper
So with a range of apps to choose from, which one would serve a user best?
Technical Devices
Pocket has official apps for iOS, Android, Chrome and the web. There are also third party clients for Windows Phone, BlackBerry, WebOS and others. Instapaper on the other hand officially only supports iOS, Android, and the Kindle. Readability doesn\'t have a lot of app integration, though it does work with a few popular ones, like Pulse, Reeder, Flipboard, Tweetbot, Longofm, and iCab Mobile.
Cost of App
While you can lay your hands upon Pocket and Readability for free, Instapaper is available at $3.99 on iOS, $2.99 on Android.
Third Party Apps
Pocket has, by a good margin, the most support among third party apps. If you want to save articles from Pulse, Flipboard, the Onion, TweetBot, the Alien Blue Reddit Client, and other apps, Pocket is the service to use. It also has browser extensions for Firefox, Chrome, and Safari, and also a bookmarklet that works in any browser. For everything else, it has an easy save-by-email function. Instapaper and Readability doesn't have quite as many supported apps as Pocket.
When Nate Weiner was asked if Pocket could be the first service to really "mainstream" the save-for-later concept, the young CEO brimmed with positive enthusiasm quoting, Absolutely yes — our hope is that Pocket will take 'save-for-later to the mainstream. A 'save for later' service has to have ubiquity. It has to be available on every platform and supportive of all types of content. The world is visual and about more than just text. What Pocket has finally solved is finding a way to be all-encompassing while still keeping it beautifully simple.
Pocket supports your device of choice and the apps you use. It has a solid feature set and a well-put-together interface, plus it\'s supported by nearly everyone that supports a bookmark and read later app. With its added benefits in the form of the tag, archives, favorites and viewing experience, the app definitely creates a stand for itself. All this, when available at zero cost, this app definitely gets the applaud. Thus, if you want to read it later, Id says simply POCKET it.
Book your Radarr demo today!