"2014 is here and I am going to make a difference!" How many people you know actually DID something? Brands are all over the place showcasing their new products and services in the fanciest way possible! And screaming out how they are going to be bigger (and better) this year. Amidst the entire craze, partying right from Christmas into the New Year, how many brands have seen sticking to those resolutions?
How much of the content you put up throughout 2013 was planned strategically? (Think!)
The beginning of a new 12-month cycle is the perfect time to turn over a new leaf. Wasn't that the whole idea behind having made resolutions? A New Year not only calls for a desk calendar change but a change in your brand's content calendar too! And unfortunately, the general store near you doesn't have it. So, here are a few things that you could consider while creating unique content for that calendar of yours (if you haven't been awesome enough to have one already!):
The Need For A Handful Of Topics. If you have been a logaholic, you'll know exactly what kind of content your targeted audience relates to. So why not decide on a few topics beforehand rather than rushing into things and ending up posting half the things that are going to get ignored? As a content creator, you are better off when it isn\'t abstract.
Get A Makeover Every Month. No, it doesn\'t cost as much as yours does. All you need to do is change the way you look on various social platforms. Go from festive to cheery to more cheery! Plan monthly themes so that you don't have to deal with an "I don't have anything to wear" situation later.
Start A Conversation. Half your customers complain of your brand not having considered their suggestions. Ask questions and become the listener they want you to be, and act accordingly. It's time to make them feel important again.
Capture Your Content. Yes, you heard me right. Everyone evades text, and the solution to that is capturing your content – use infographics to send out the same message your text would have. It is far easier on the brain to comprehend.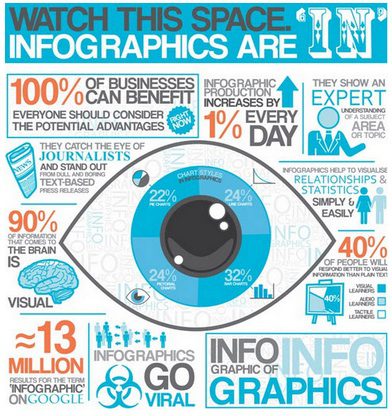 More infographics for everyone!
Not Just A Sale, An Experience. People live in moments and your product shouldn't just up your sales graph, but help create some! Connect with customers on all platforms and for a change, think of their experience rather than your brands. Give your customers an experience that they would enjoy.
Share Values. People adore brands that share their values – transparency about sourcing, local community giving and their customer values. I am not saying your brand doesn\'t have sophisticated value initiatives in place, but are they open for the others to see?
Work Together. Letting your customers in on behind the scenes product development processes, is one of the greatest opportunities a brand can get. The surprising part of this? Nine out of ten people want to be involved. So, the next time you compare your product performance against your competitors, involve them as well. Have contest and quizzes scheduled on social platforms. It not just lets you analyze customer engagement, but makes your customers feel involved too.
And while you're at it, don't forget to..
Tell Your Story. The on-going gossip that you miss out on is usually people's take on how your brand came up. Instead of make believe stories doing rounds, give away your story. A brand's heritage is one of the most powerful predictors in their success.
Suit up marketers! 2014 is going to be LEGEN – wait for it – DARY!
Book your Radarr demo today!