Company: Iconosquare
About: Formerly known as Statigram, Iconosquare is a popular social media tool to help marketers analyse their Instagram accounts to create more effective marketing strategies.
Usage: Iconosquare is widely used as an Instagram viewer and for social analytics.
Highlight: The company has some really nifty tools for creating contests and making brand community management easy.
[divider]
A little while back, we shared with you the news how Instagram's growth over the last few months has been more than phenomenal. The platform hit 200 million active users and the infographic we created gives you the statistics you need to know.
Well, considering that marketers don\'t really miss out on a chance to promote their brands on various platforms and that most of you reading this are already making the most out of Instagram, here's a tool to help you analyze the success (or failure) of your strategy and make it better – Iconosquare.
What is Iconosquare?
Formerly known as Statigram, Iconosquare has gone through a massive rebranding process in the past and now, is in the news for its over 8 million users. It is one of the best social media tools that provide users with a better insight into their Instagram accounts.
"Anyone who uses Instagram should be on Iconosquare. Whether you're an aspiring photographer who wants to see which pictures resonate best with your followings, or business of any kind looking to monitor social photo campaigns and initiatives", says Mark Holder, Director, Partner Integrations at HootSuite Media Inc.
With a clientele like Coca Cola, Esprit, Samsung, Cathay Pacific and many more, this tool is a clear cut hit. Here are some good to know statistics about the company: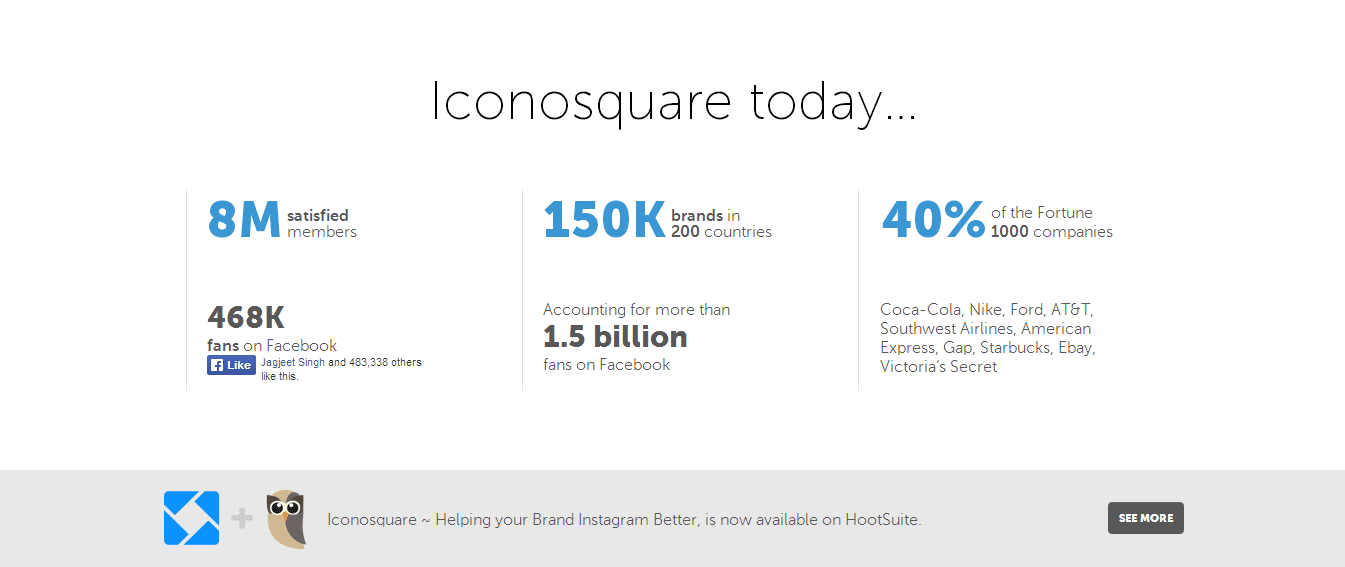 Key Features Of Iconosquare
1. Snapshots
The moment you login to Iconosquare, the team sends you an email to introduce one of its sweetest features – Snapshots. From the first time you posted on Instagram to your favourite Instagram accounts that you have high engagement activity with, Snapshots provide you with quick data about your account.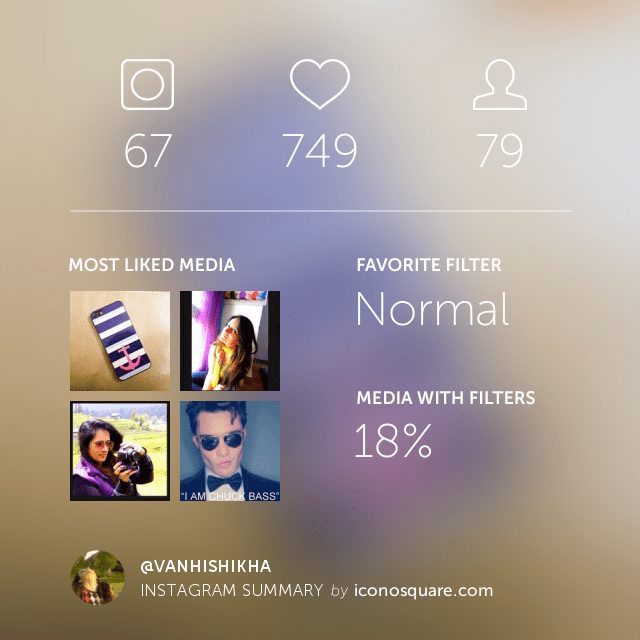 Instagram Summary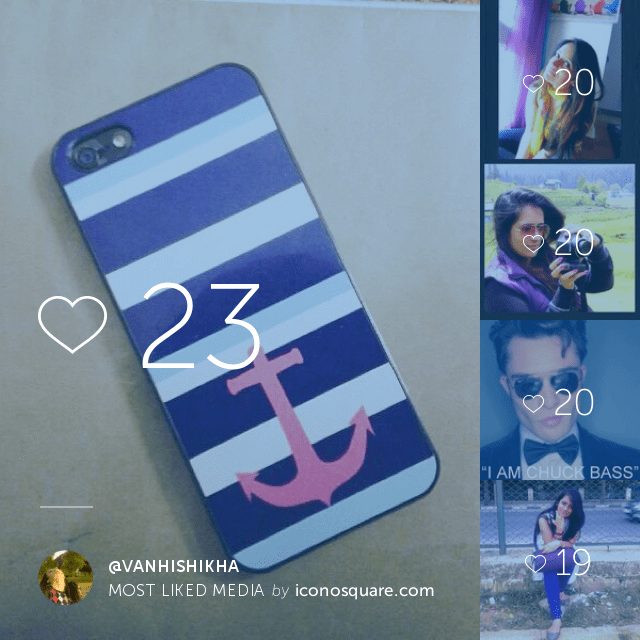 Most Liked Media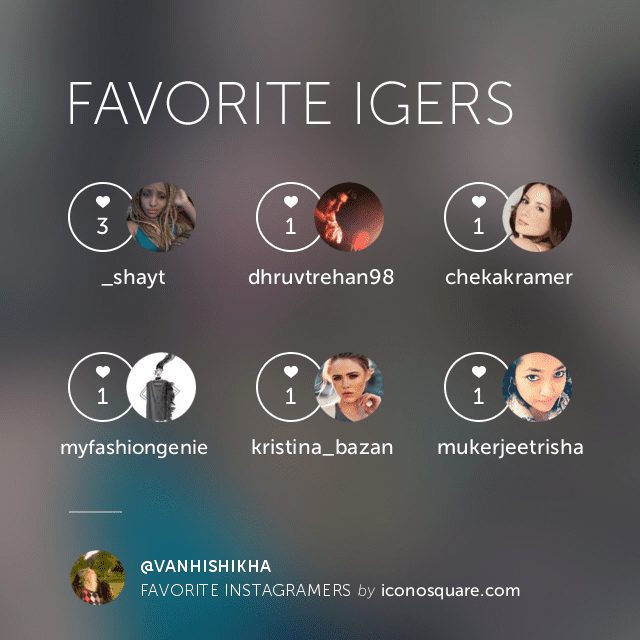 Favorite Instagramers
2. Instagram Viewer
You can use this feature to view your news feed, like photos and videos of other users, post comments, follow/ unfollow people and everything that you can do otherwise while using Instagram conventionally.

3. Hashtag Search
Looking for images/ videos around your brand but don\'t know how to look for them? This feature offers a search function wherein you can look for particular users or hashtags relevant to your brand to analyze the audience interested in your brand. We tried looking for social media tips and here's what we got:


4. Instagram Feed Plug-in
The Instagram feed plug-in can be easily installed on either your Facebook profile or your Facebook page, which makes sharing your Instagram posts with your community easy. This plug-in can also be used to integrate platforms like Twitter, Pinterest, Tumblr etc with your Instagram account.
This is a great plug-in to promote your account on various social profiles and keep your audience engaged.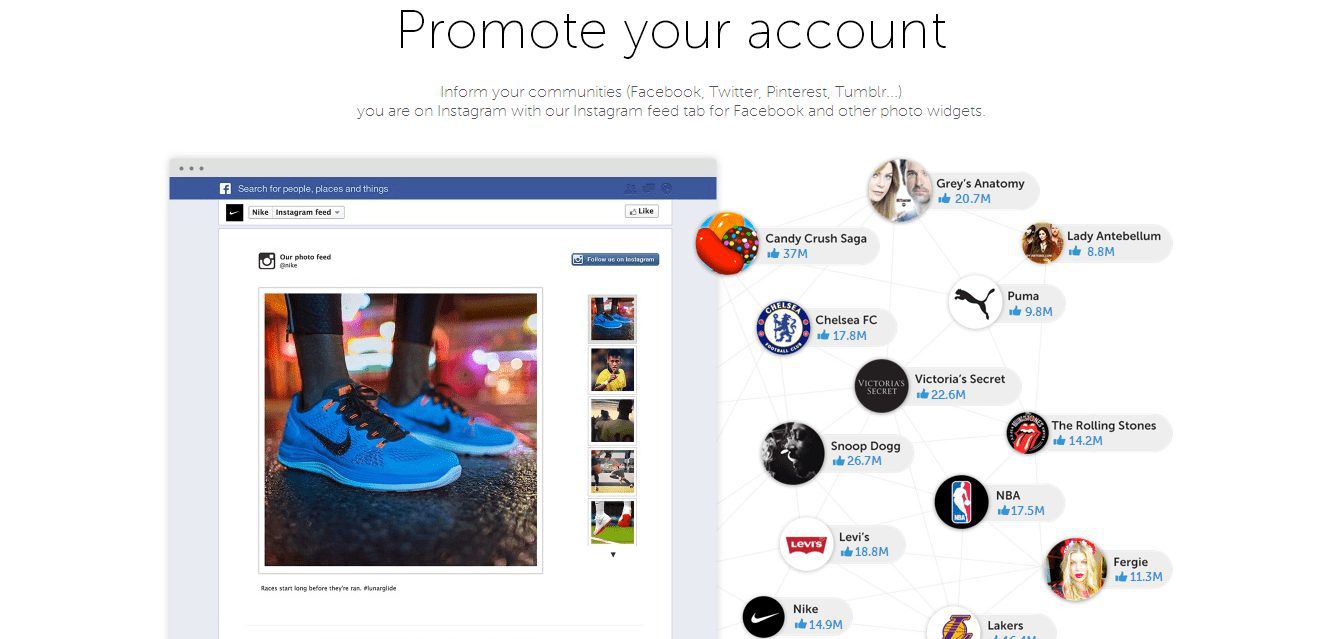 Install The Instagram Feed Tab For Facebook
5. Engage Audience Through Photo/Video Contests
Iconosquare offers a range of tools to help you enhance brand awareness by creating frequent photo/ video contests. There are a range of tools offered to help you set up, promote, moderate, monitor and publish results of an Instagram contest all within the Iconosquare dashboard.

Here\'s what Iconosquare recommends following for a successful campaign: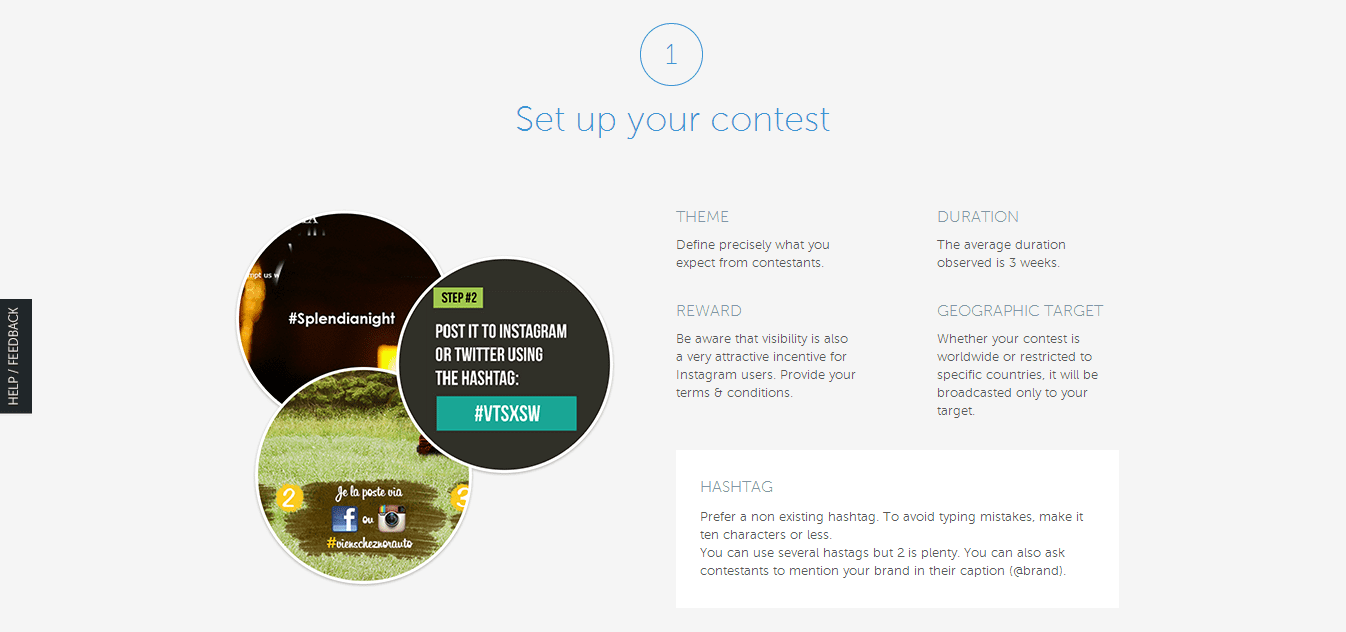 Set up your contest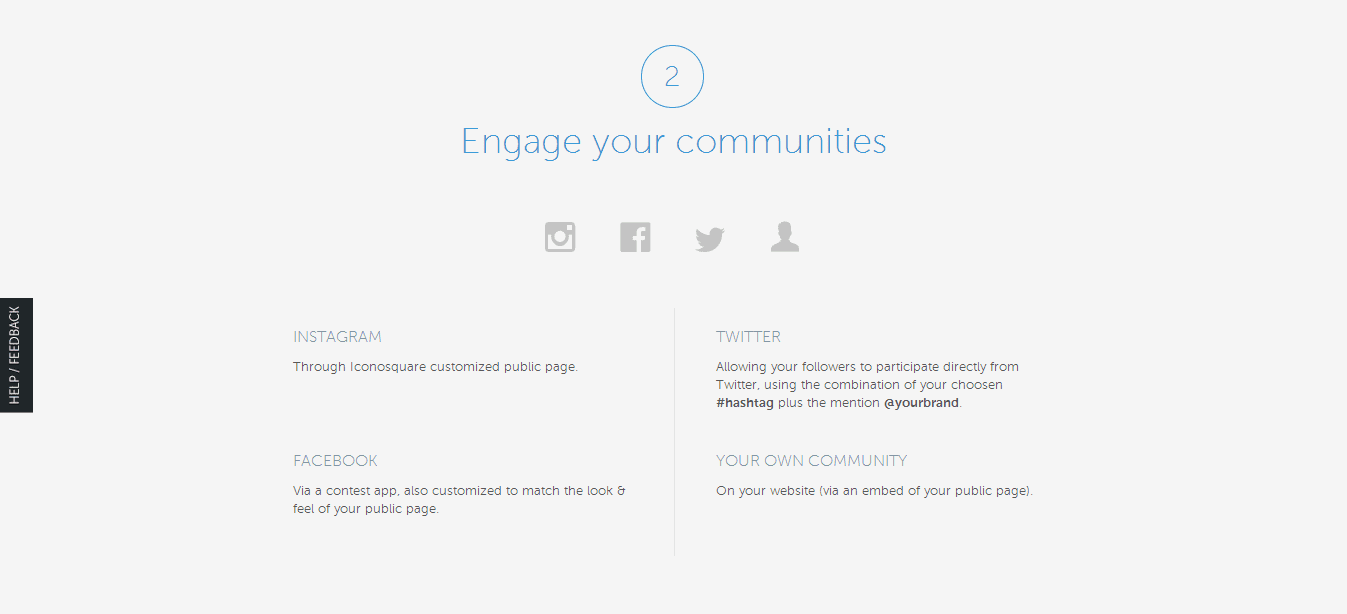 Engage your communities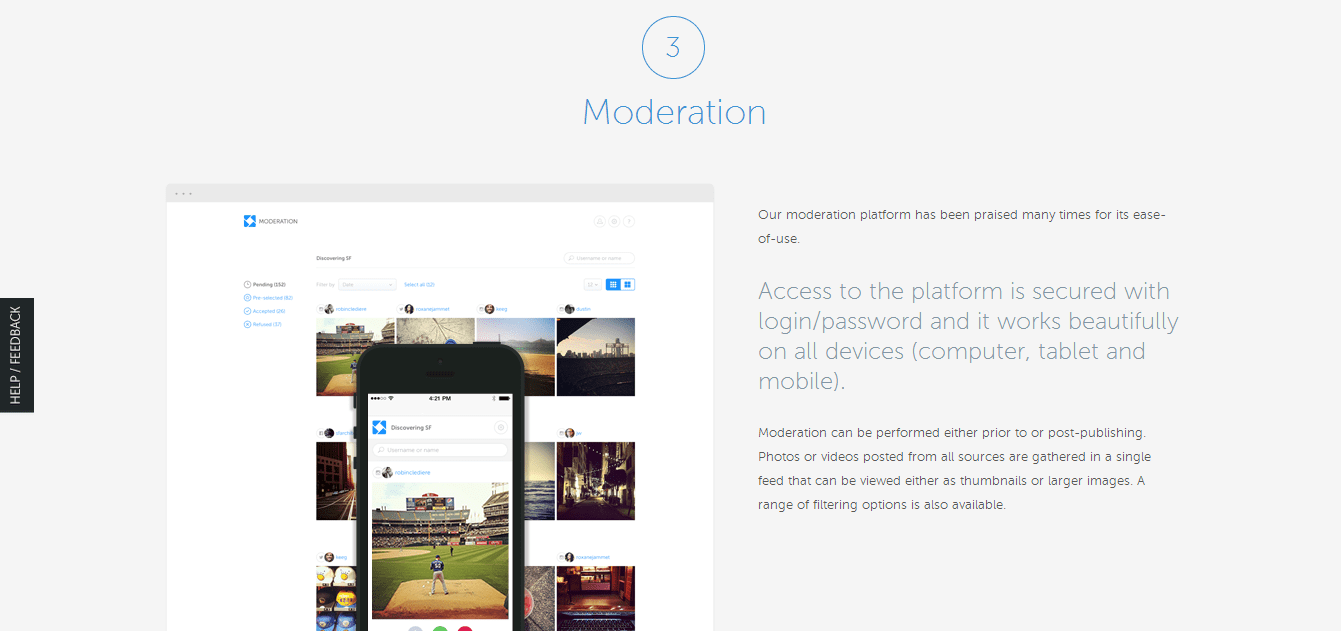 Moderation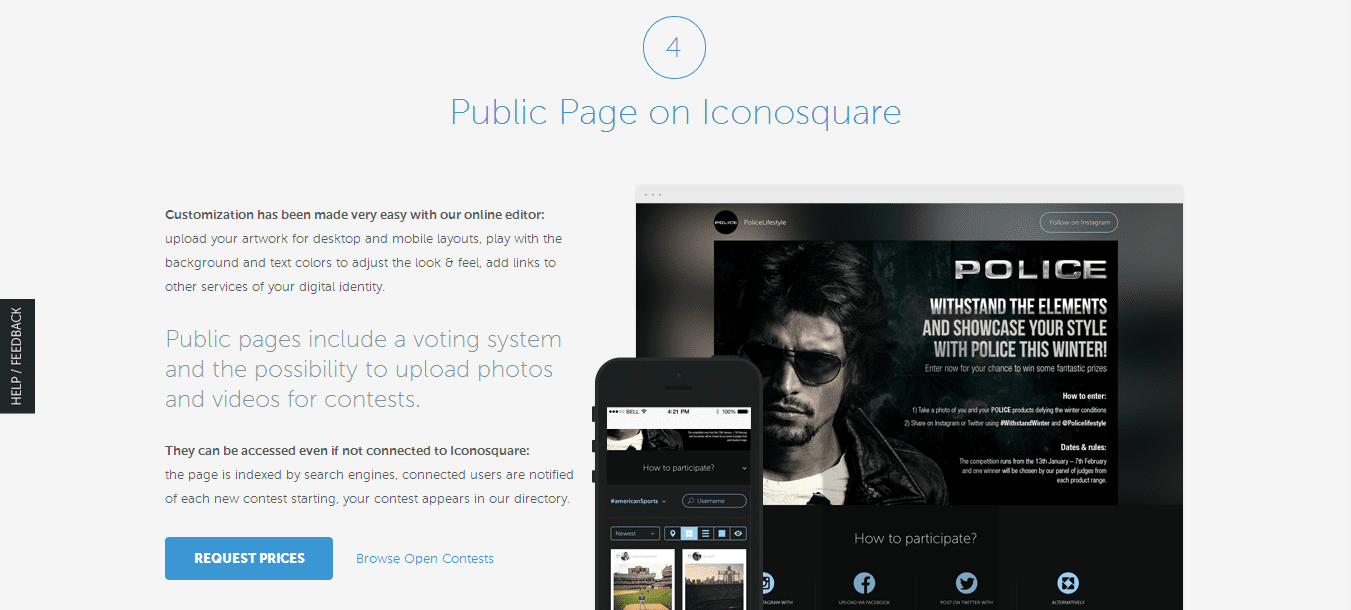 Public page on Iconosquare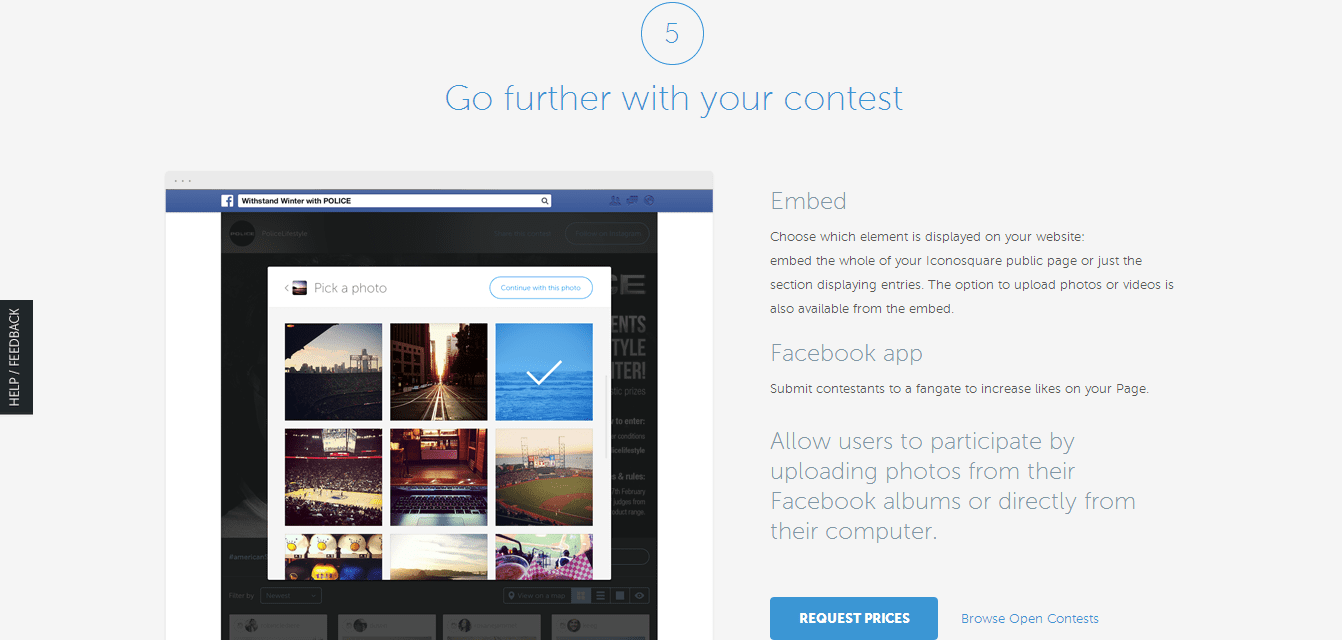 Promote your contest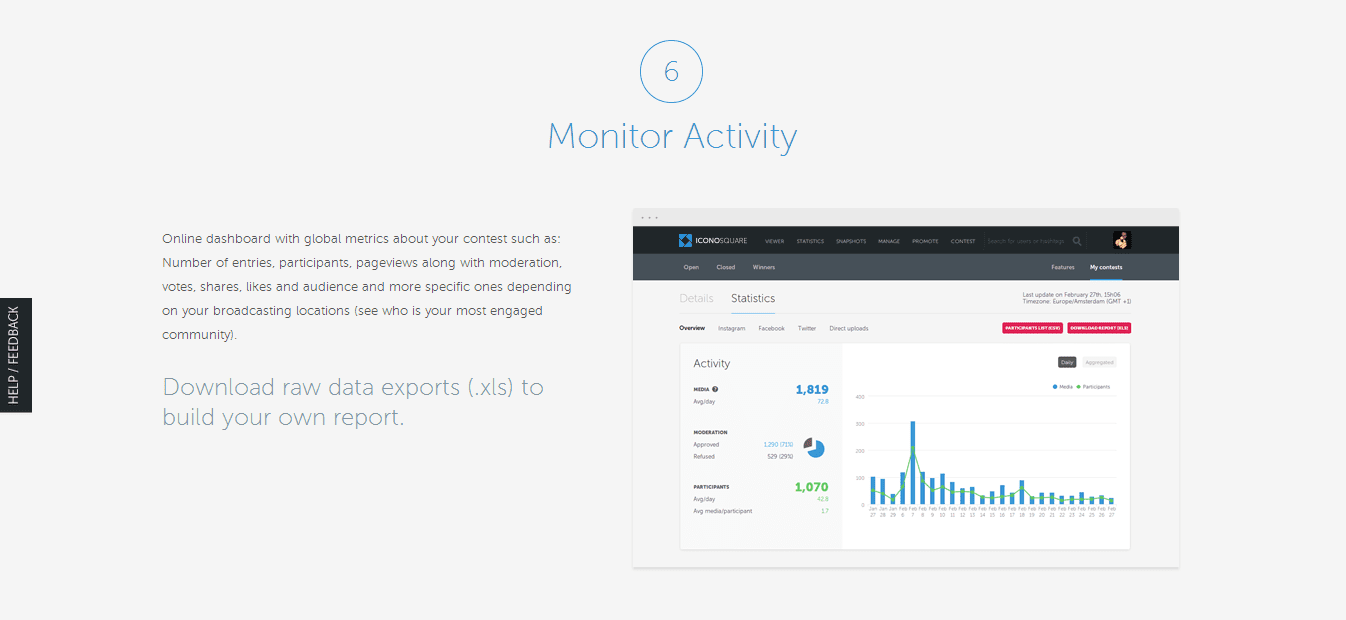 Monitor activity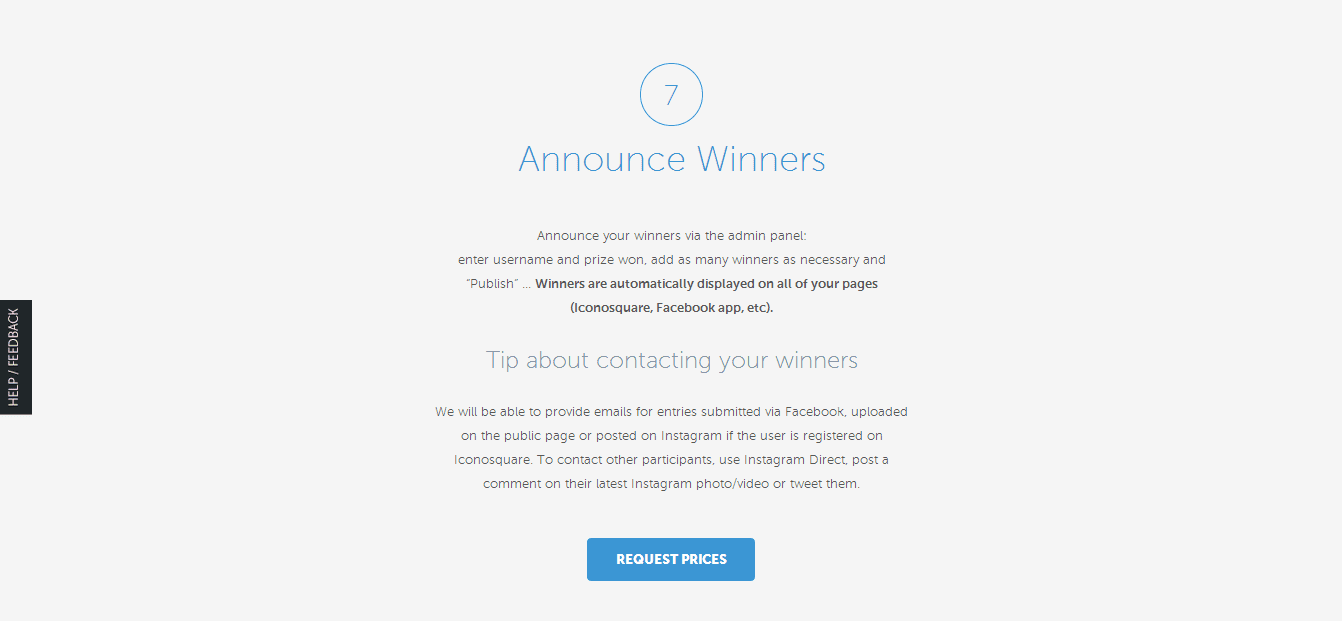 Announce Winners
And if ever you run out of ideas, you can browse through the existing contests that your competitors are executing.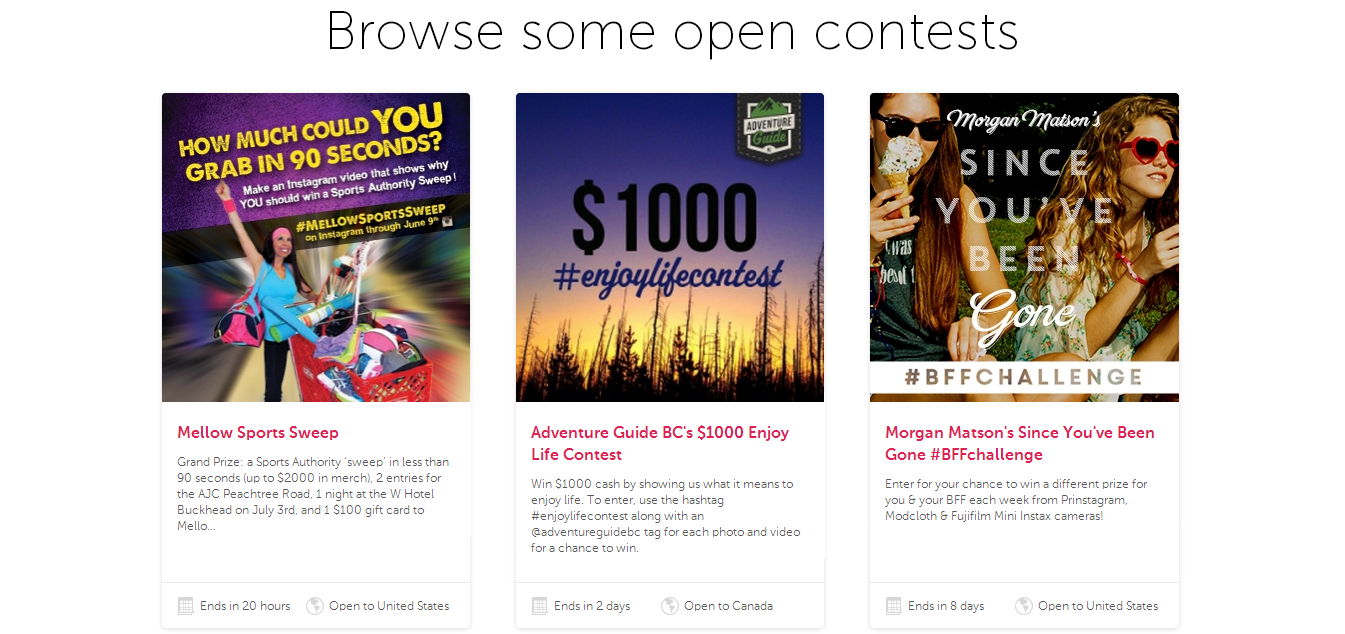 6. Manage Conversations
This feature can be used to track conversations around your brand and in your audience\'s circles, send private messages (like on Twitter) to users in case the need arises. It is a great way to manage conversations, up the interaction with your followers and never miss out on their interests.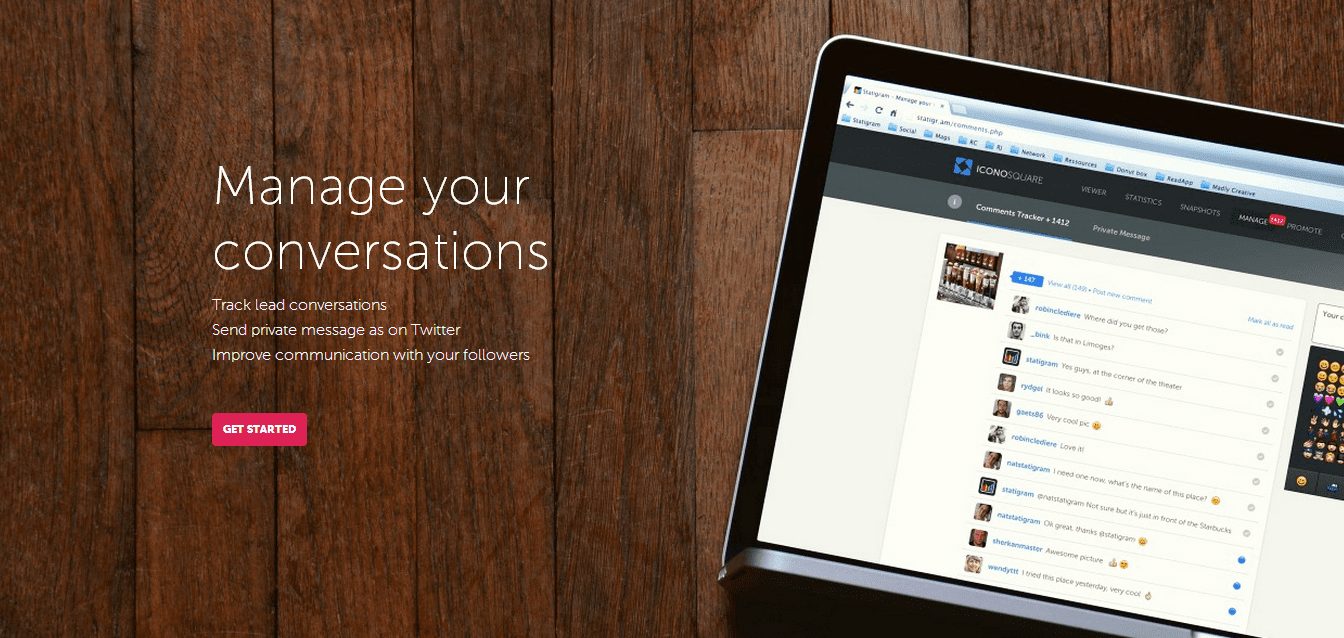 7. Analytics
Iconosquare offers core analytics and statistics that help you build a better Instagram marketing strategy for your brand.  The analytics offered are – last 7 days, rolling month analysis, content, engagement, optimization and community. Here\'s a look at each of them:
Rolling month analysis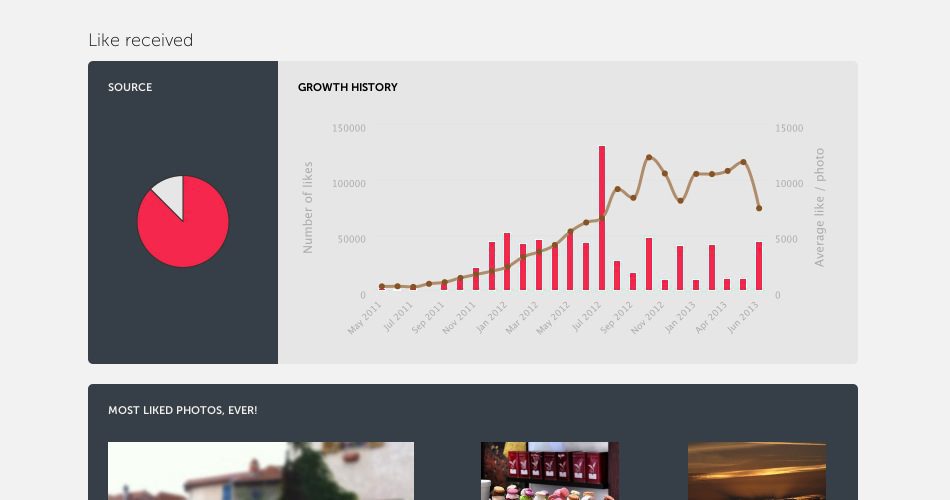 Engagement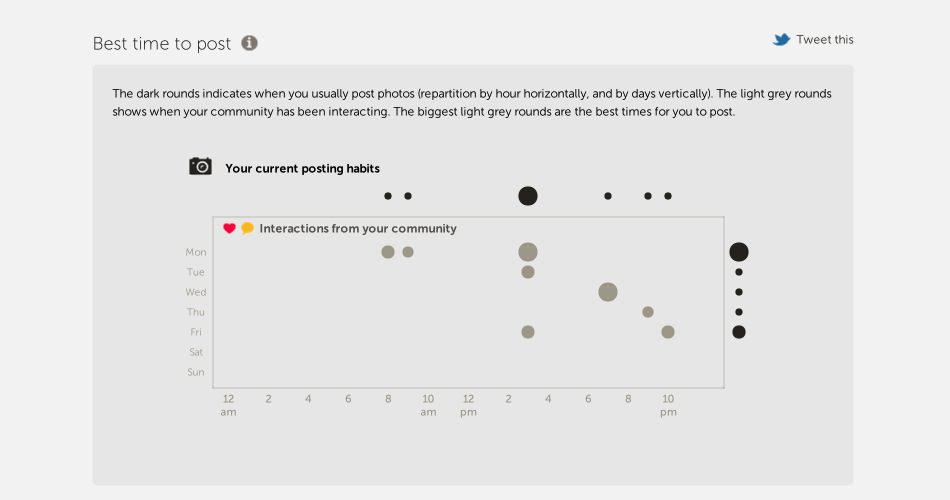 Optimization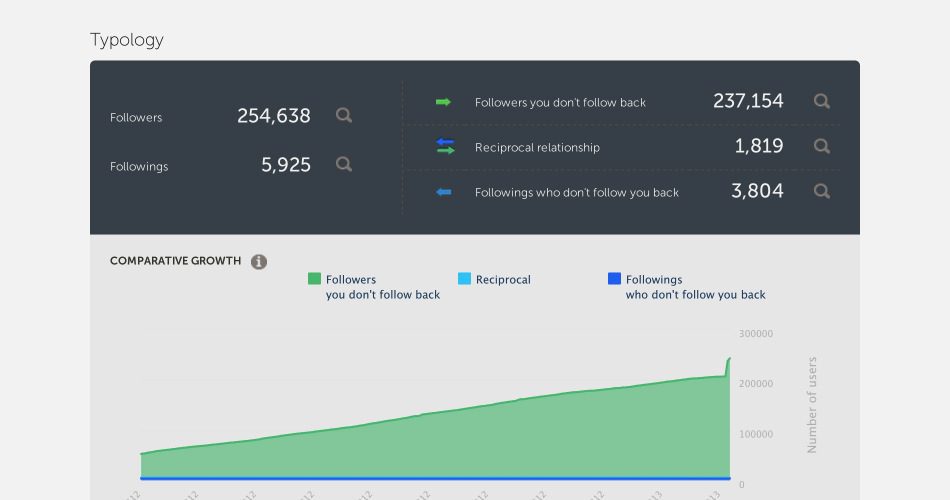 Community
A Tool For Community Managers
Analyzing all the features and concluding that the tool is pretty nifty, here are 5 reasons why we think community managers must absolutely use this tool:
Snapshot Readiness: Whether you want to share some fun facts or show off your popularity on Instagram to your communities on other social platforms like Facebook, Twitter, etc, the tool offers you ready images strictly based on your Instagram statistics.
Great Optimization: The Optimization feature offered by Iconosquare guides you to meeting your follower\'s interests with recommendations on the best time to post and the impact of the filters and tags you use on your posts.
Easy Promotion: The easy installation of the Instagram feed tab on your Facebook page creates a link between the two platforms you\'re present on and makes all your Instagram posts discoverable by your Facebook community.
Interesting Add-ons: Other features offered by this tool include a cover picture generator that uses up to 50 latest pictures from your account to create an interesting cover, a gallery widget and follow buttons to integrate your account to your blog/ website.
Create Contests: Iconosquare offers a plethora of tools to help you set up, promote, monitor and analyze your contest campaigns. It also lets you take a look at the campaigns that your competitors are running, which not just gives you an idea on where you stand but also ideas to better your strategies.
If you haven't given Iconosquare a shot, we suggest you do asap! You can also sign up for a free social listening trial 
Book your Radarr demo today!