Learn how to optimize your Instagram bio for business.
As per Statista's data for 2022, 79% of marketers utilize Instagram as their chosen platform to promote their business. This preference can be attributed to Instagram's extensive global reach and popularity among a wide range of age demographics.
But merely creating an Instagram account and haphazardly posting content is not enough to grab the attention of potential customers.
Instagram SEO is an absolute must if you want your business to stand out in the crowded social media landscape.
And your Instagram bio for business is the first vital part of this strategy.
Your Instagram bio has the potential to either make or break your brand's image. Just like a website's homepage, a well-crafted bio can build a personal connection with your followers and direct them to your website or social media channels – or even encourage them to scroll down and explore the content you post.
Are you ready to unlock the full potential of your Instagram bio, despite the limited space available?
Look no further – we've got some fantastic tips and tricks to help you make the most of every character and grab the attention of your target audience.
What is an Instagram Bio?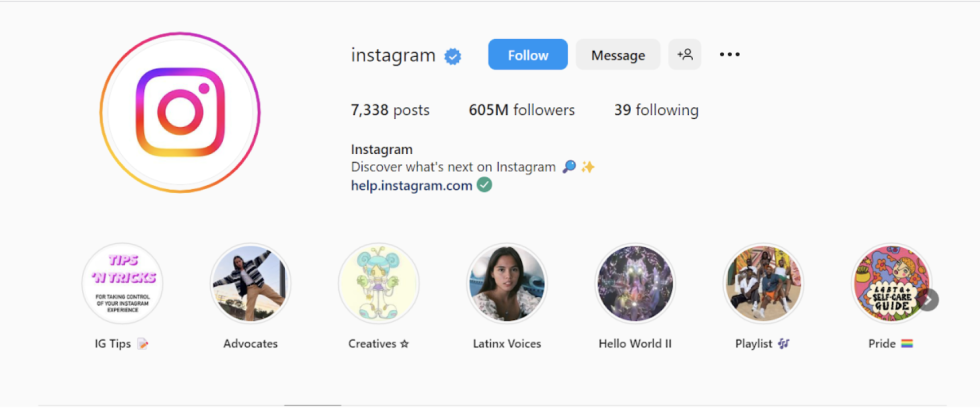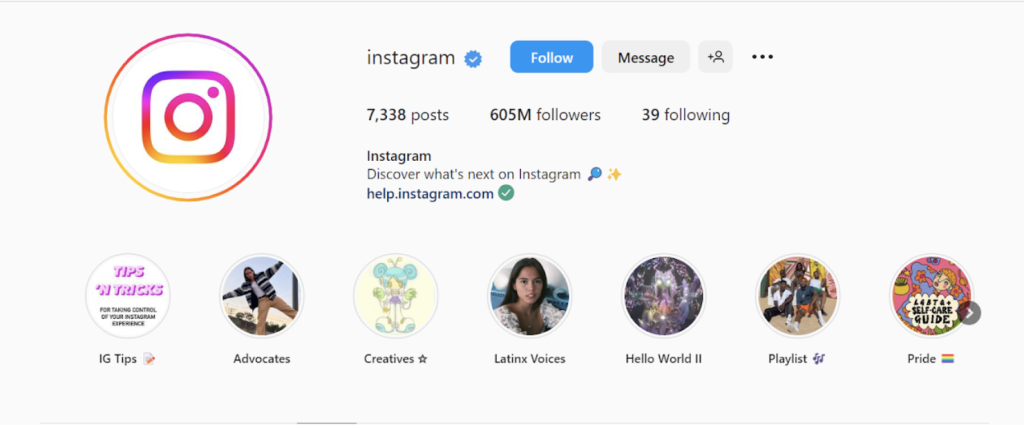 An Instagram bio is a brief introduction to your account, limited to 150 characters, that appears  below your profile picture. It includes
The user's name
The user's profile picture
A brief description of the user

The Header
The Category
The Body

Clickable Links to other social media profiles or websites.
Your Instagram bio for business is like a digital storefront for your brand. A lackluster bio could result in missed opportunities and lost revenue as it's the first point of contact and should showcase your brand concisely and cleverly.
An effective Instagram bio must showcase your brand's personality, promote your business, and persuade people to follow you.
With a compelling Instagram bio, your business can stand out and build a strong following on the platform by clearly communicating what your business does and why people should care.
Some of the most common Instagram bio tips marketers follow include:
Be clear and concise: Make sure your bio is concise, creative, and memorable. Use simple and direct language to explain what your business is all about.
Include a call-to-action: Encourage users to take action by including a call-to-action in your bio. This could be directing them to your website or encouraging them to visit your store.
Use relevant keywords: Use relevant keywords in your bio that describe your business and its offerings. This will make it easier for users to find you when they search for related terms.
Add a brand hashtag: Including a branded hashtag in your bio can help users find your content and participate in your brand's online community.
Provide contact information: Make it easy for users to get in touch with you by including your contact information, such as an email address or phone number, in your bio.
Questions to create the best Instagram bio for business
When it comes to creating an Instagram bio for business, there are a few key things to keep in mind. Here are some important questions to ask yourself during the process:
What is your brand voice and tone?
Establishing a recognizable brand voice is crucial for businesses as it allows for a consistent message across all customer interactions. Defining your brand personality and objectives is essential in identifying your voice and tone.
Look at successful brands within your industry and study their language, style, and content to understand what sets them apart.
Determine key traits, such as playful, informative, inspirational, or authoritative, and use them to create a statement for your Instagram bio that reflects your unique brand voice.
What is your brand's personality?
Incorporating your brand personality into your marketing strategy can be the ultimate winning technique as it sets you apart from the competition and helps you create a memorable, personal connection with your target audience.
Display your brand's personality in your Instagram bio boldly to make a lasting impression on your visitors.
What do you offer that other brands or accounts don't?
Once you understand your brand's personality and tone, leverage the discovered strengths and unique qualities that set your brand apart from others to attract your target audience.
Capitalize these strong points of your brand into your Instagram bio for businesses to establish clear and consistent brand messaging that communicates your value and purpose to potential followers and customers.
What is your unique selling point?
A USP describes your brand better and makes it easier for customers to identify and understand the core service of your business. To define your USP, understand your target audience, identify key benefits, research competitors, fill gaps, and distill into a simple statement.
Instilling your USP in your Instagram bio for businesses is a great way to communicate your unique value proposition to your followers and potential customers.
What actions do you want people to take after they visit your profile?
Your Instagram bio for businesses should aim to inspire specific actions that you want visitors to take after viewing your profile.
By identifying those desired actions, you can create relevant and effective calls-to-action (CTAs) to include in your bio. These CTAs can help drive engagement and lead to more traffic and sales for your business.
Instagram bio tips with examples to inspire yours
Your Instagram bio is your chance to make a great first impression and attract potential customers to your profile.
To help you make the most of this opportunity, here are some essential Instagram bio tips to keep in mind and examples of brands following them:
1. Keep your Instagram Bio simple
As they say, "Simplicity Is Key to Effective Online Advertising".
In a world where the average attention span is just 8.25 seconds, complex or confusing messaging can be a disadvantage. By using a simple Instagram bio for business that clearly displays your brand voice, you can stand out in a cluttered online environment and capture the attention of your audience.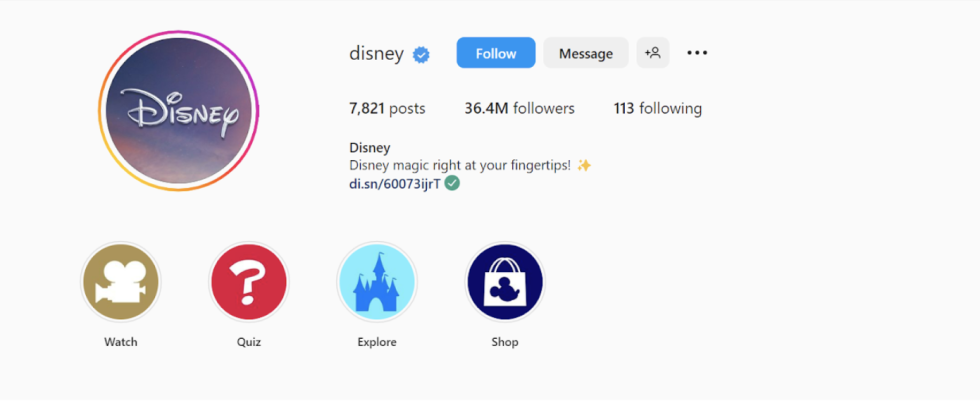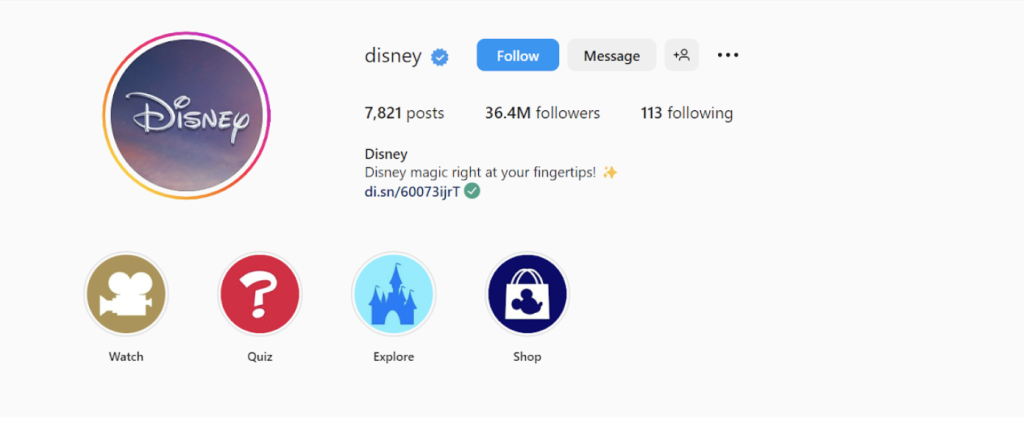 2. Optimize Your Instagram Bio with Necessary Information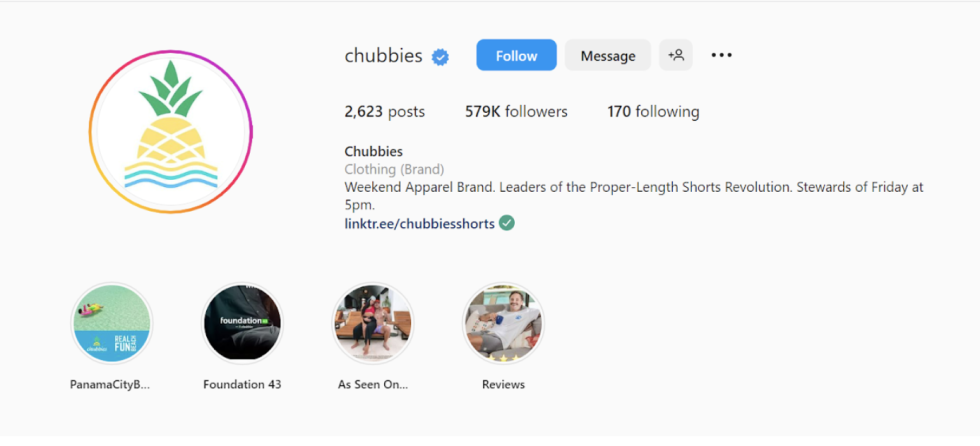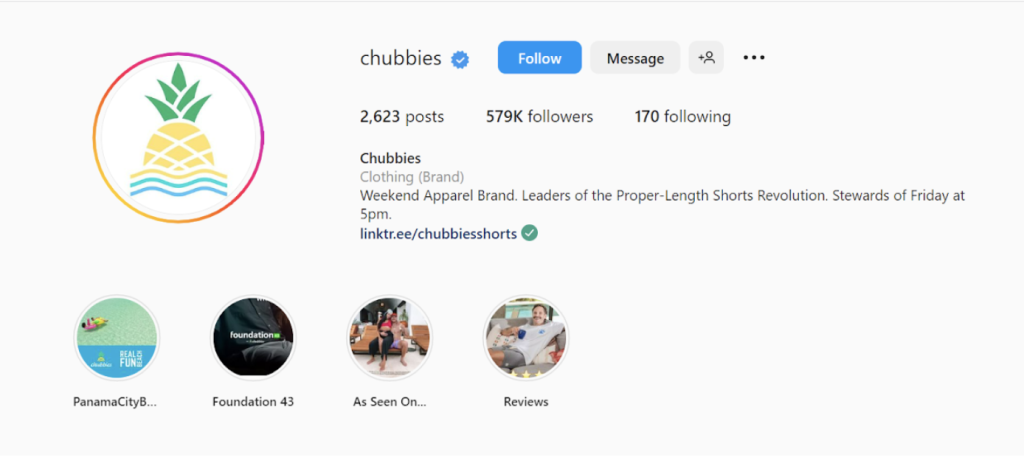 With only 150 characters to spare, make every word count in your Instagram bio for businesses! Be witty, cut the fluff, and provide all the essential information upfront.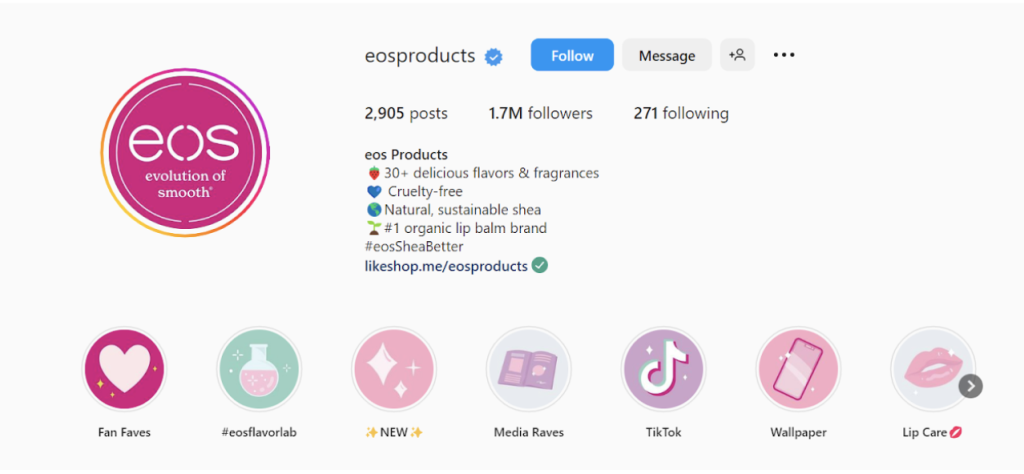 Providing necessary information allows visitors to quickly and easily understand who you are, what you offer, and how to engage with your brand. 
3. Get creative with your Instagram Bio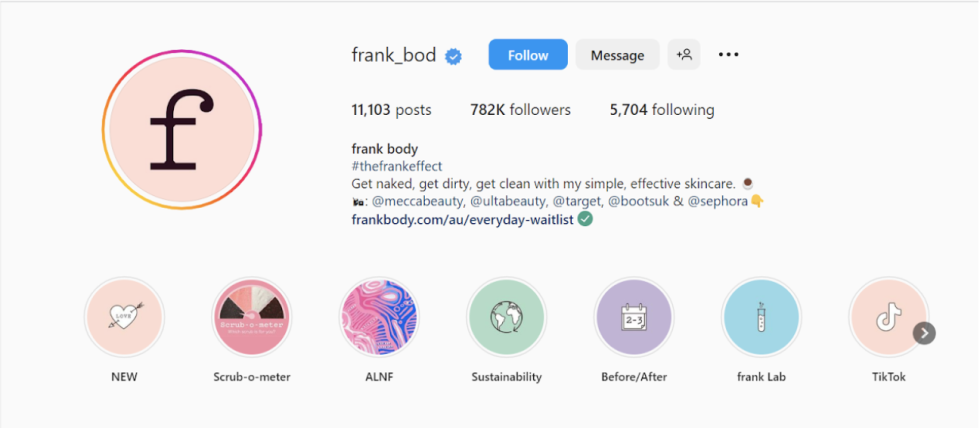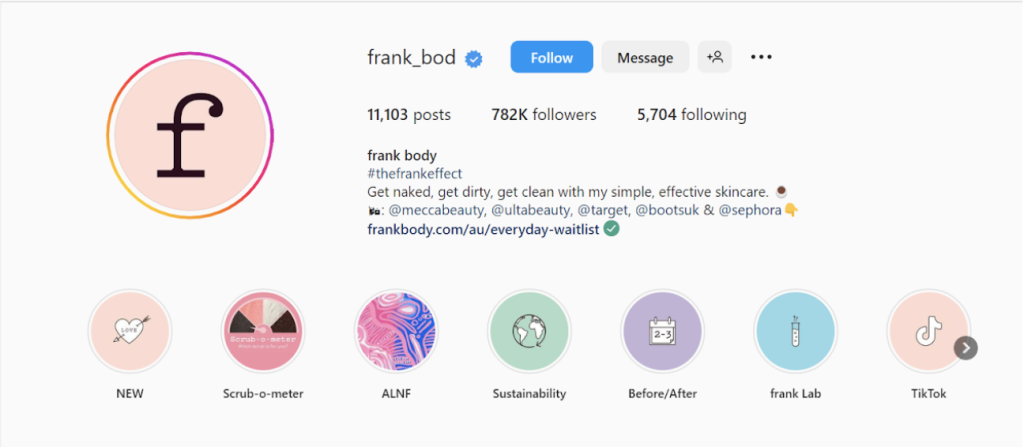 How can you be simple while providing vital business information in a limited amount of space?
I suppose the only option is to be creative.
Creative Instagram bio for businesses helps your business gain more brand recognition and thus more engagement.
Make your Instagram bio unforgettable by infusing it with some fun and creativity. Think of it like a catchy song that gets stuck in your head – your bio should have the same effect!
4. Encourage an action in your Instagram Bio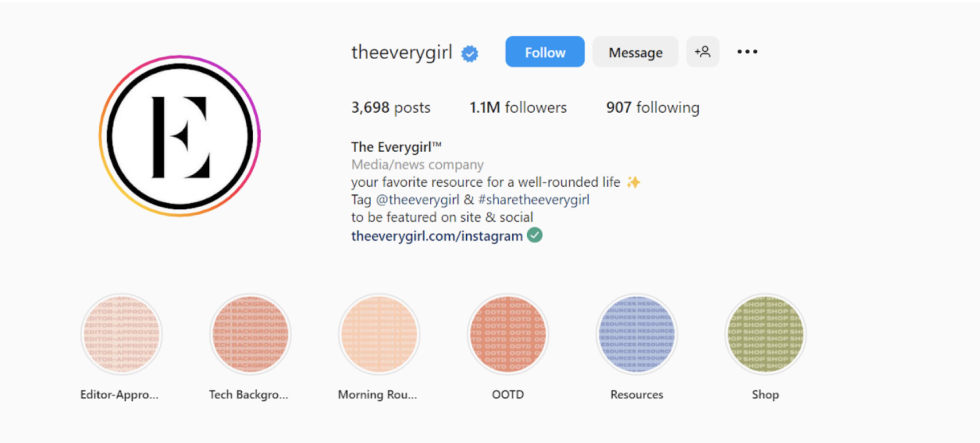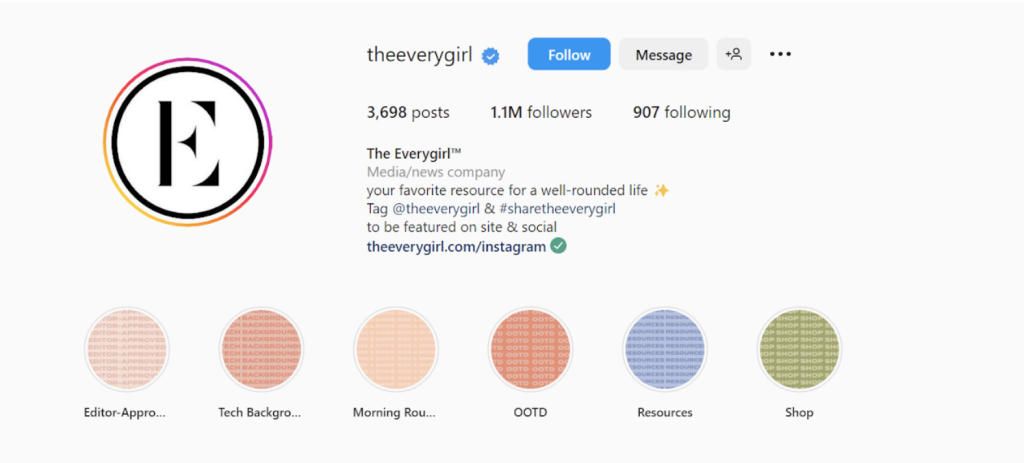 Your Instagram bio for businesses is like a diving board – it must encourage visitors to take the plunge and engage with your brand! 
By including a CTA in your bio, you provide a direct and easy way for your audience to engage with your brand and move them further down the sales funnel.
5. Offer a deal in your Instagram Bio


With more users than you can shake a stick at, hooking them with a deal on the front page of your Instagram profile is a no-brainer for grabbing attention and boosting engagement!
By promoting a special offer or discount, you can create a sense of urgency and incentivize users to engage with your brand and encourage users to take action, such as making a purchase or visiting your website.
6. Add authority to your Instagram Bio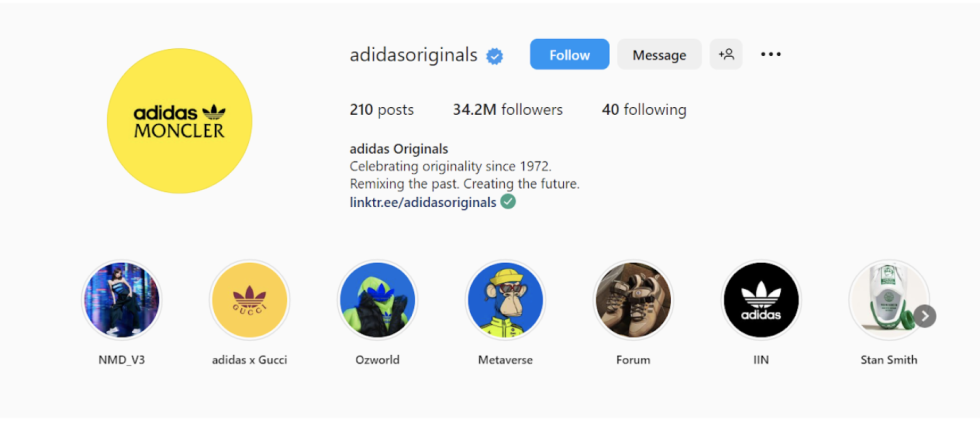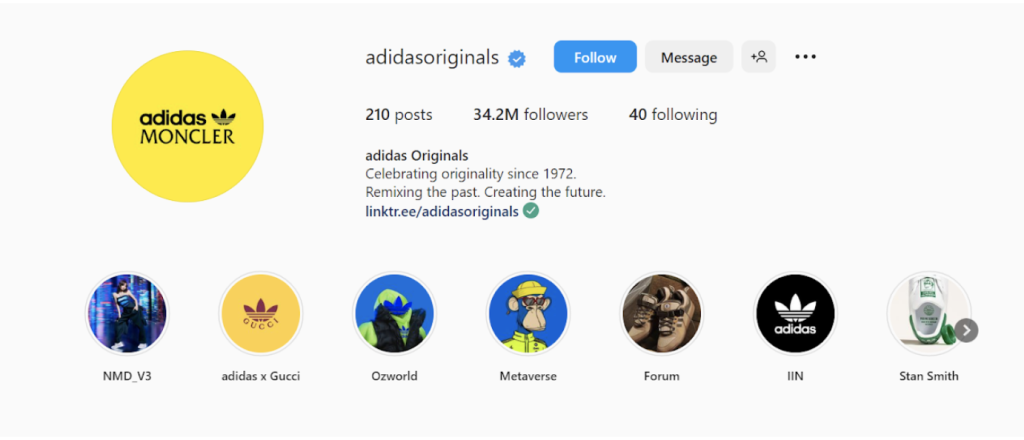 Your Instagram bio is like a superhero's cape – it must fly your authority high and show off your powers to save the day (or make a sale)!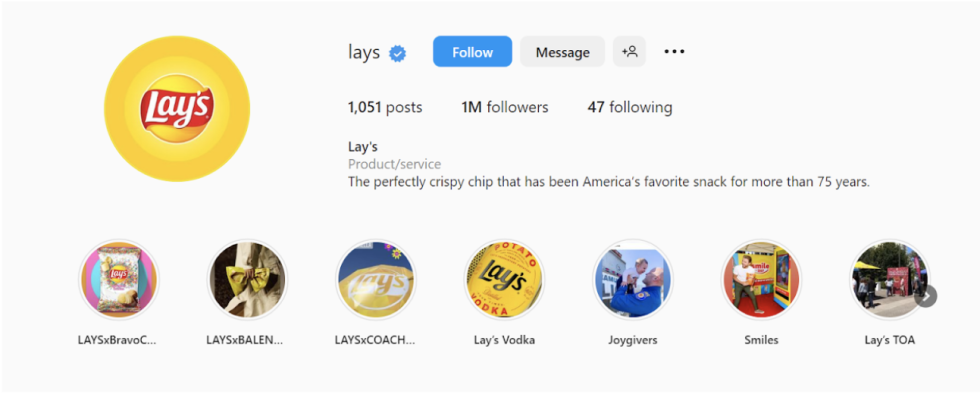 7. Short Instagram bios are trendy and cool


Short and sweet Instagram bios for businesses work as catchy jingles and are becoming increasingly popular due to their ability to effectively convey the user's personality and brand messaging concisely and memorably.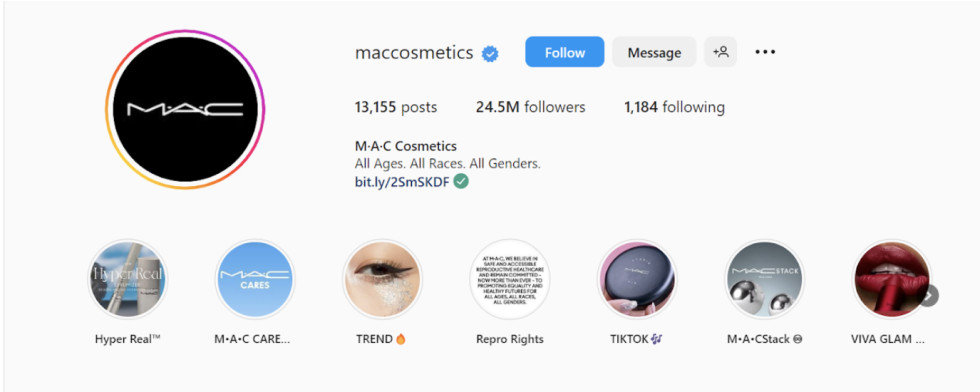 A short and unique bio appears confident in tone, which helps to build trust with your audience. It also highlights your unique selling points and is more likely to be read and remembered.
8. Add humor to your Instagram Bio


Adding humor to your Instagram bio for businesses is like adding sugar to your morning coffee – it may not be necessary, but it sure does make it a lot more enjoyable!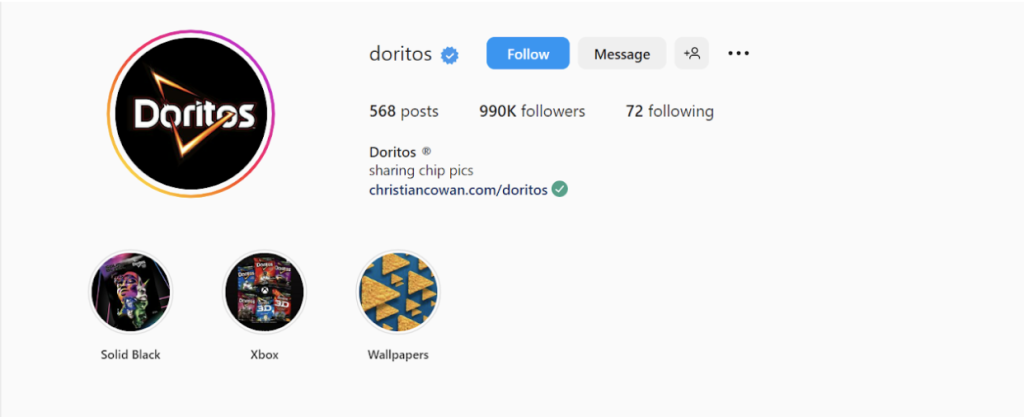 Incorporating humor in your business's Instagram bio can make your brand more relatable and approachable, and build a positive emotional connection with your audience.
However, it's crucial to ensure that your humor is suitable for your target audience and is consistent with your brand's image and messaging.
9. Add a link to your Instagram Bio


Maximize the potential of your Instagram bio for businesses by highlighting the rich and valuable resources that can be found in your bio link, and guide your audience to it for an optimal user experience.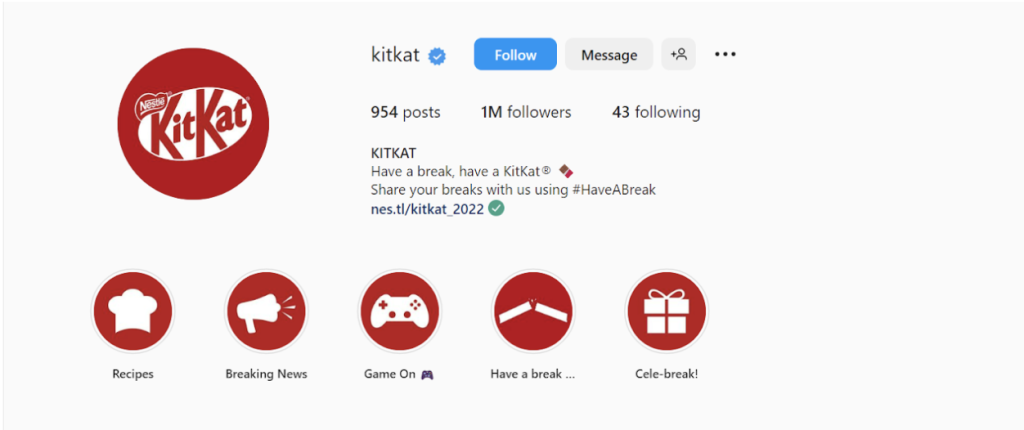 Instagram only allows one clickable link in a user's bio, businesses can use this link strategically to direct users to their desired destination, such as a product page, blog post, or landing page.
10. Add quotes to your Instagram Bio


Adding quotes to your Instagram bio for businesses is like wearing an accessory to an outfit; it adds the perfect finishing touch.
Sprinkle some linguistic fairy dust to your Instagram bio by adding a quote, a verse, a flick phrase, or a tune snippet – and watch the magic of engaging potential followers unfold!
11. Showcase your wit in your Instagram Bio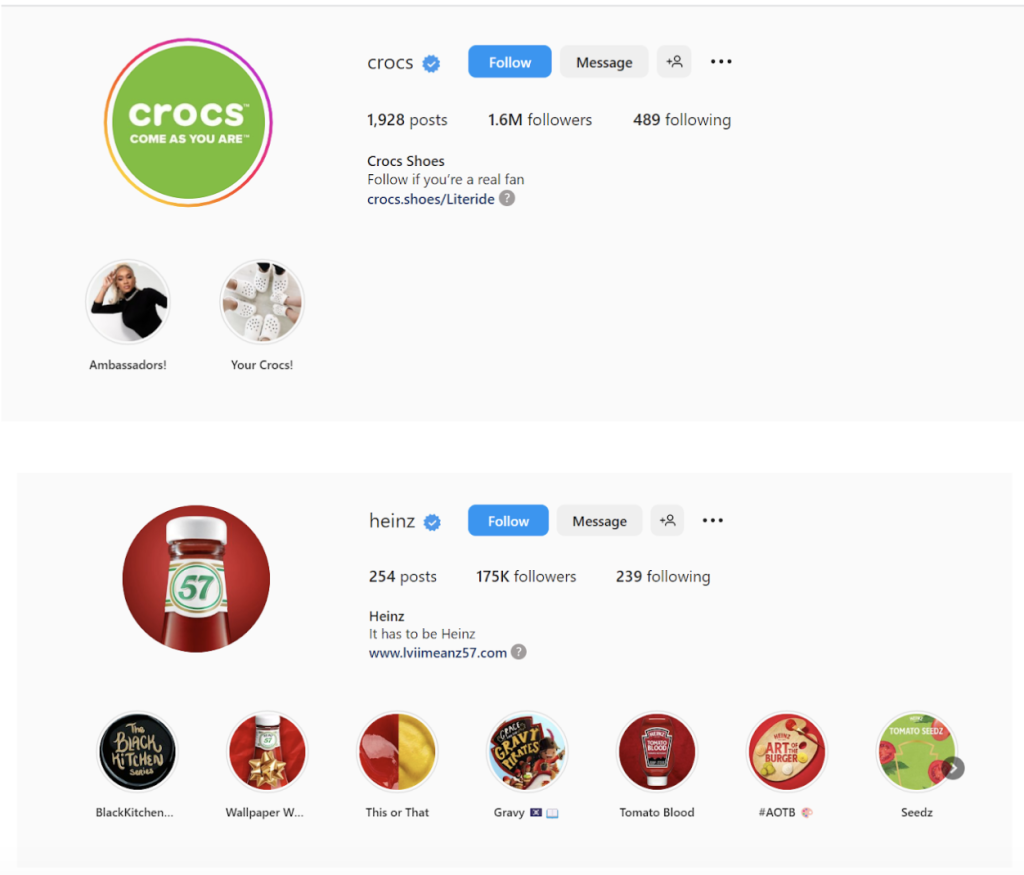 Injecting your Instagram bio for businesses with a dose of wit puts a fancy hat on your account- it elevates your profile, makes it more eye-catching, and leaves a lasting impression on your followers.
12. Emojis brighten up your Instagram Bio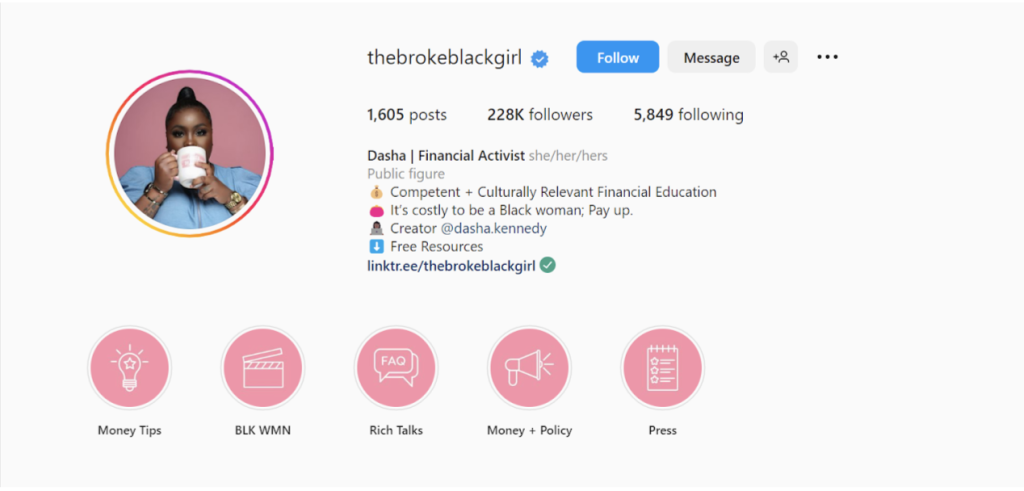 Emojis in Instagram bios for businesses add flavor, color, and an extra zing to your profile.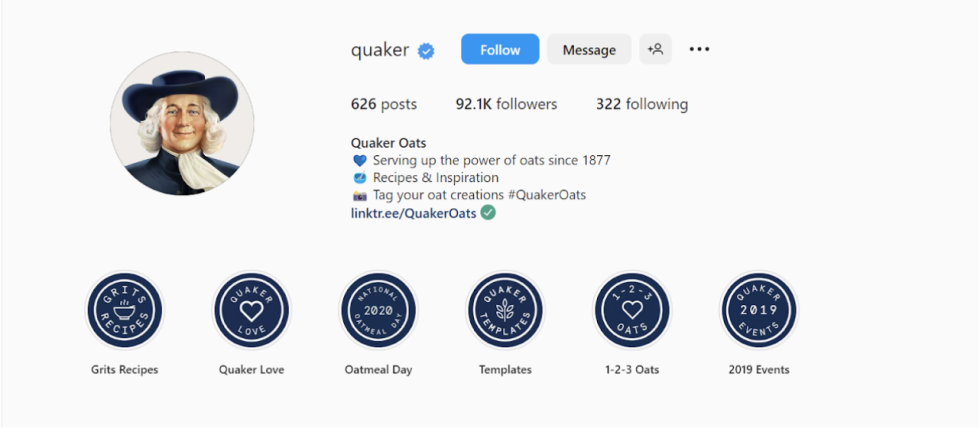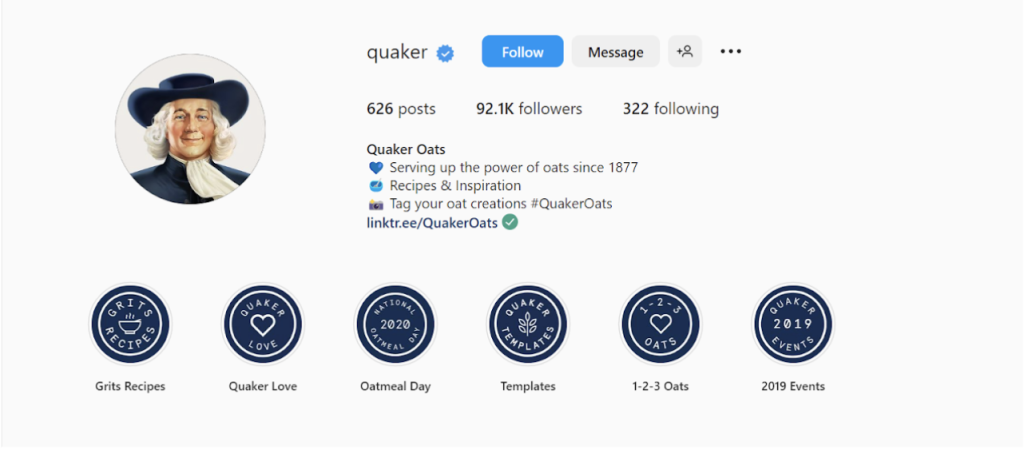 Using emojis in Instagram bios is an effective trend as it can help to convey emotions, add a visually appealing element, and make the bio stand out in a cluttered digital space.
13. Organize your stories in a compelling way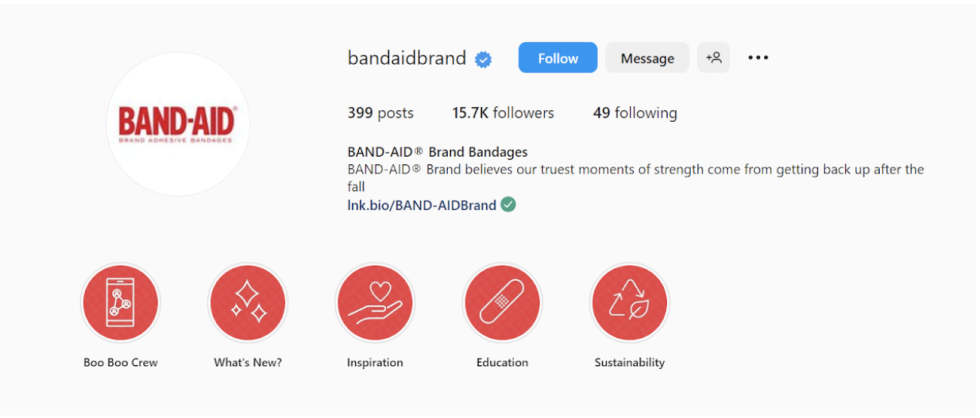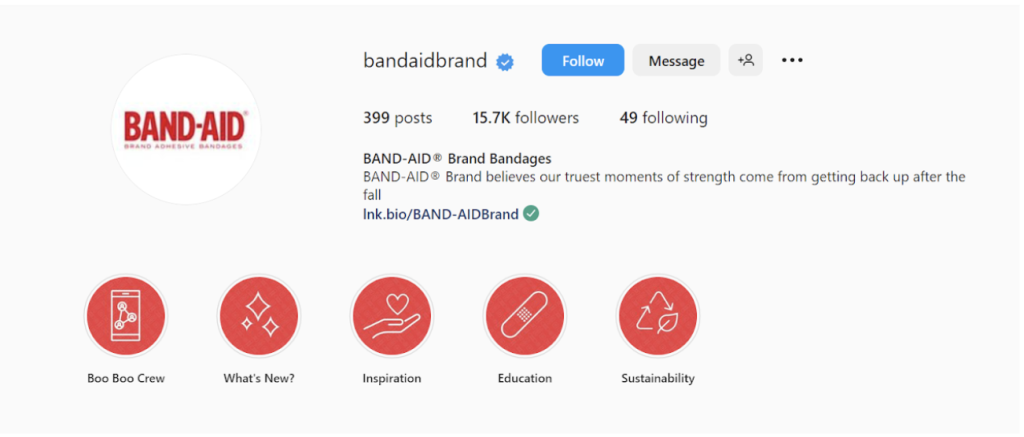 Organizing and presenting your Instagram stories below your bio can boost the effectiveness of your profile. Aligning the tone and colors of your Instagram stories with your bio can help to create a cohesive and visually appealing brand image.
14. Add a cool approach to your Instagram Bio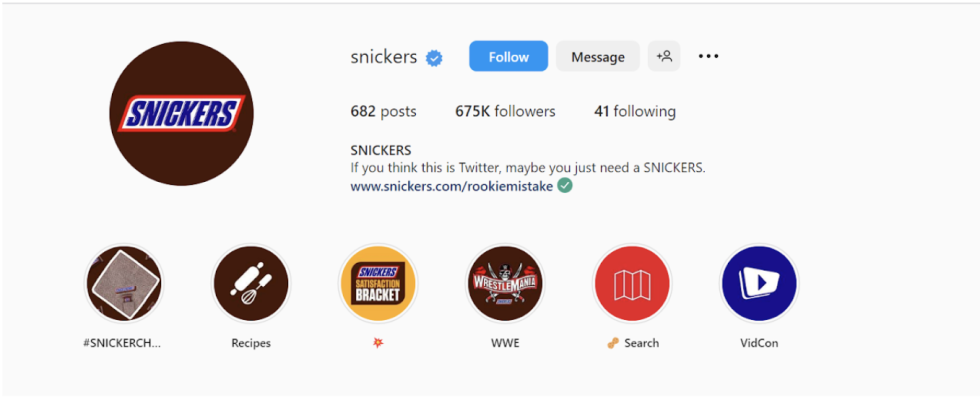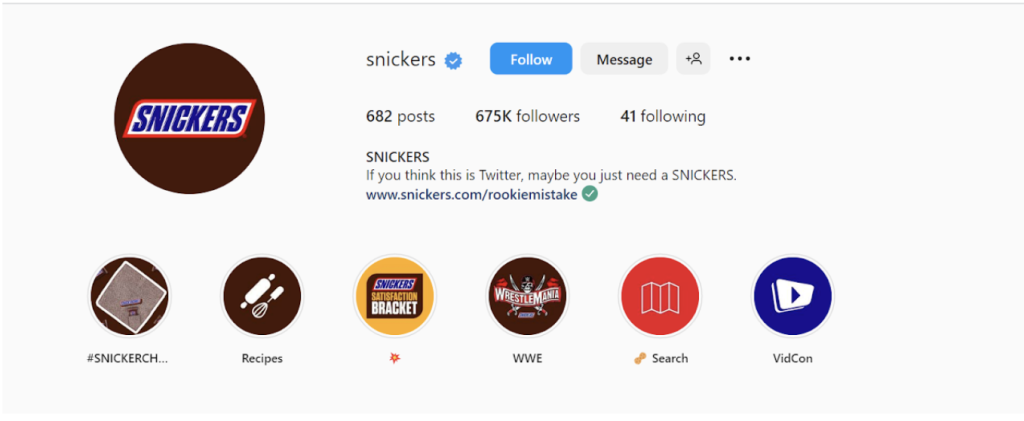 Incorporating a unique and trendy tone can create a positive impression and convey creativity and innovation, crucial in a competitive digital landscape.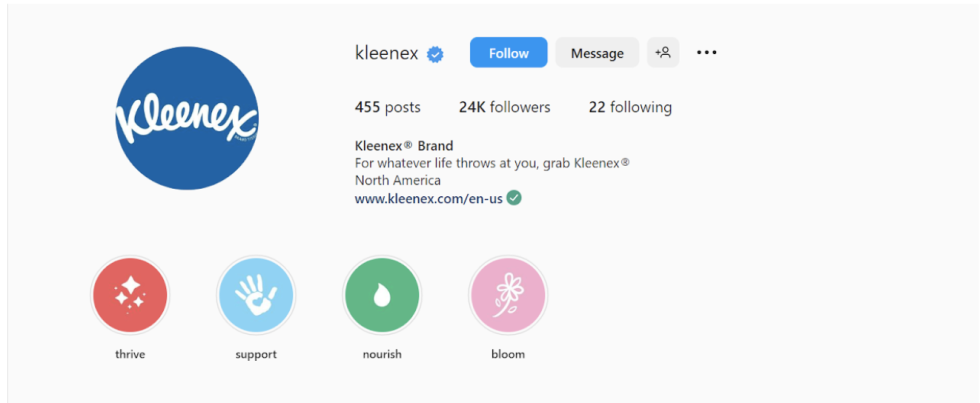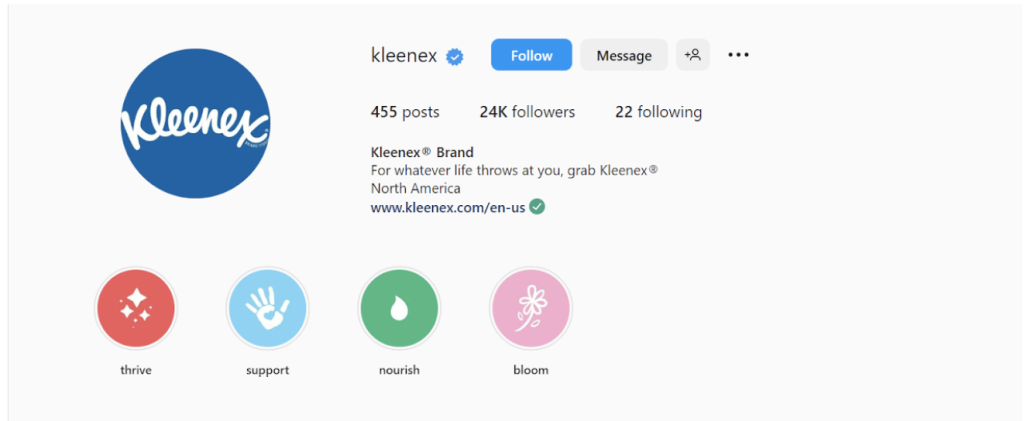 However, it's important to ensure the approach aligns with brand values to avoid confusion with the audience.
15. Add a location in your Instagram Bio


Adding a location to your Instagram bio for businesses helps to provide context and create a sense of community with your audience and can increase the visibility of your business in local searches.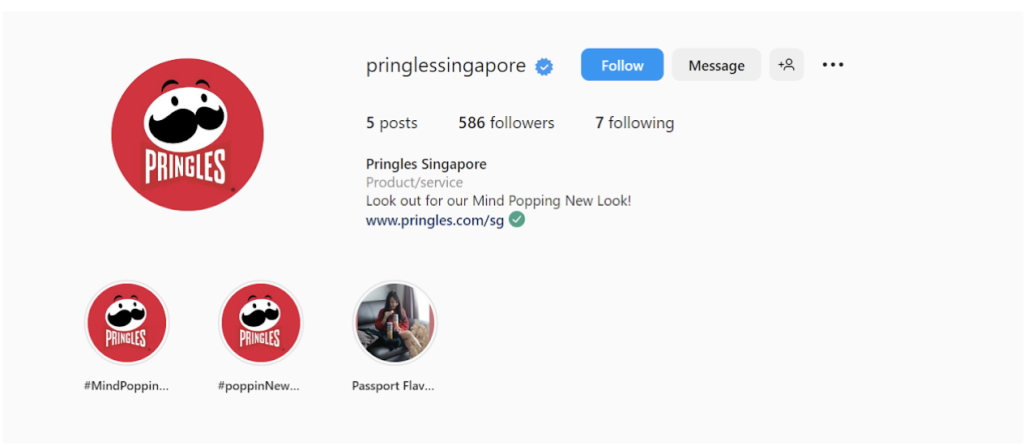 Additionally, if you have multiple locations, you can use the location feature to highlight each one and make it easy for users to find the closest one to them.
Conclusion
Your Instagram bio is critical for your brand's online presence and can impact engagement with your content.
While following these Instagram marketing tips will help you stand out on social media, we do recommend an iterative process to find what works the best for you. This involves closely paying attention to social media analytics on Instagram when you make changes to your Instagram bio and how that impacts the overall health and success of your website or marketing campaigns.
Not sure how to track your Instagram bio's impact?
Book a demo of Radarr today to uncover hidden social insights.