GIFs are the Internet's latest, most animated love affair. Not that they are anything new… they've been around as long as any 26-year-old. But, since 2012, there has been a massive resurgence in the use of these super-addictive animated images. Fast forward to 2013, several milestones were crossed, in regard to their presence in the social media stratosphere. With the soaring popularity of sites such as BuzzFeed and Tumblr, which rely heavily on their use, animated GIFs have stormed the Internet! More importantly, just a few months ago, Facebook and Twitter started allowing its users to share GIFs, after years of resisting (in the fear that GIFs would make their spaces look too MySpacey). And, in these ever-transmogrifying, social media-driven times, GIFs have assumed an exceedingly vital role in breaking news on the web, telling stories and really just giving people a way to express themselves. In fact, it wouldn't be too far from the truth to say that GIFs and social media have become the best of buddies.
What is a GIF?
GIF is full-form for Graphics Interchange Format and is a bitmap image format that came to being in 1987 (part of the reason why it's so adored by those in their 20s… it was born at around the same time as them) as tacky video loops. The cryogenised relic from the Web 1.0 days was given a new lease of life by the rise and rise of social media, mainly due to its wide support and portability.
The format has since come of age and even jumped dimensions. Wigglegram, on Tumblr, for example, creates a 3-D effect by looping multiple images shot from different perspectives. It's also much easier to create thanks to apps like GIFSoup and Gifninja. And, as I said, these can now be shared on Facebook and Twitter, thanks to a site named Giphy. Yayy!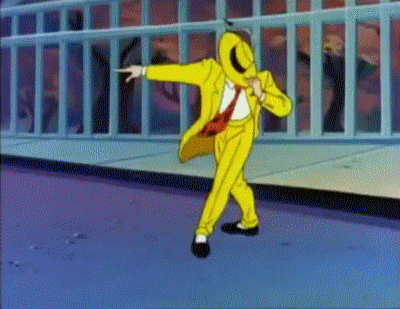 Why is it so popular?
Well, because a picture is only a picture, and a video is only a video… a GIF is a happy, convenient marriage of both! It helps you make a point, it helps you celebrate, it brings out humour wonderfully… and, the best part- it is lightweight! Also… videos, they take time to watch. And they produce sound. GIFs, on the other, are brilliant silent expressions.
Tumblr has tons of pages devoted to viral GIFs (Michelle Obama's rolling her eyes at someone, Mindy Kaling yelling 'I'm Sandra Bullock!' etc) and 'GIF' is among its top tags. This obviously means loads of people are sharing them. At Buzzfeed, GIFs with a pop-cultural reference are live-edited and disseminated instantly. Interestingly, one of its posts- 'Life In Your Early Twenties vs. Life In Your Late Twenties' which raked up almost two million page views and over 173k Facebook likes in merely three days, features GIFs exclusively.
Naturally, everyone wants in on the fun. Imgur, for instance, has already jumped onboard, while Google has launched a GIF filter in its image search. Also, apps like Vine and Cinemagram owe their success to GIFs. This will definitely put pressure on all social networks to offer GIF support.
How Can GIFs be Used in Marketing?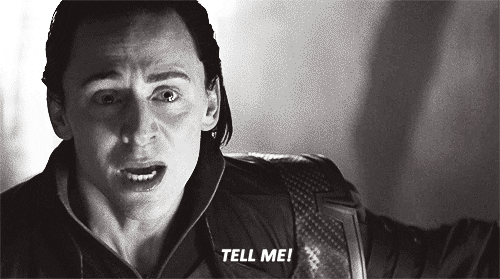 They help add life to you social media profiles
Use them to enhance your blog posts, tweets, pins, streams and texts. As mentioned, a ton of sites now allow users to play with GIFs… even WordPress and Google+.
By helping you get to the heart of the matter, immediately
This format zooms in on the exact, important moment from the bigger picture and helps capture an audience. So, use them in the specific places in your website where you\'re trying to drive visitor attention. For instance, why not consider using them on your homepage or the About Us page?
Playing on emotions
GIFs connect with people on an emotional level. Take advantage of this to inspire your target audience- make them laugh, make them empathize. This kind of impact, owing to its immediate value to the user, extends its reach to newer audiences too.
Fun with emails
Email marketing is growing at over 20% every year and emails featuring GIFs have been known to pull in 12% more in revenue. Unlike videos, GIFs open in all browsers and most email service providers allow you to upload an animated GIF just as you would an image file. So, you know what to do!
Spice up your website
Bring your website's message to life with an appropriate GIF. Get rid of those boring old still images, and engage customers with animated action. Demonstrate your product's features through background images, product shots, demonstrations, even tex- all in the GIF format! Nothing will put the message across better.
They are the perfect video teasers
Is there an awesome video you want your customers to watch? Well, why not clip out a particularly interesting part of the video and display it as a GIF? This way, customers will want to know more, thereby increasing the clicking-through ratio, and hence, video engagement.
Newsletters
You know it… no one reads them. They're usually boring as hell! But, what if you could surprise readers with a picture that looks like it belongs in Harry Potter? This will increase customer engagement, and help you attract new readers too.
Book your Radarr demo today!