Last 30th March 2023, Radarr held the first Radarr: The Closed-Door Sessions with the topic The AI Revolution – How Emerging Technologies Will Change Marketing Forever at Warehouse Hotel Singapore.
Our General Manager Prerna Pant facilitated a panel discussion which included industry experts Rushit Jhaveri from Google, Sharmili Roy from Microsoft, Ian Loon from Publicis Groupe, and Jeff Franco from TotallyAwesome. The event was attended by senior marketing leaders who participated in a lively discussion about how technologies such as generative AI can affect the marketing industry.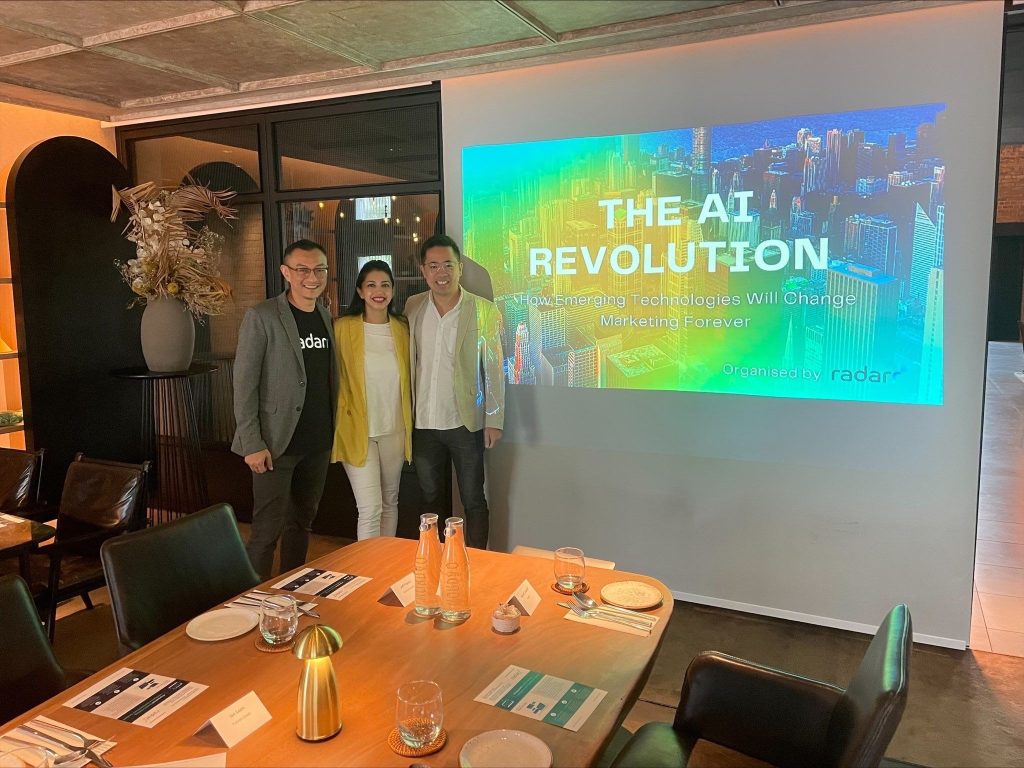 Five key takeaways from the session on AI in marketing
While there were a number of conversations and learnings being shared at the event, here are the five key takeaways you need to read about AI in marketing: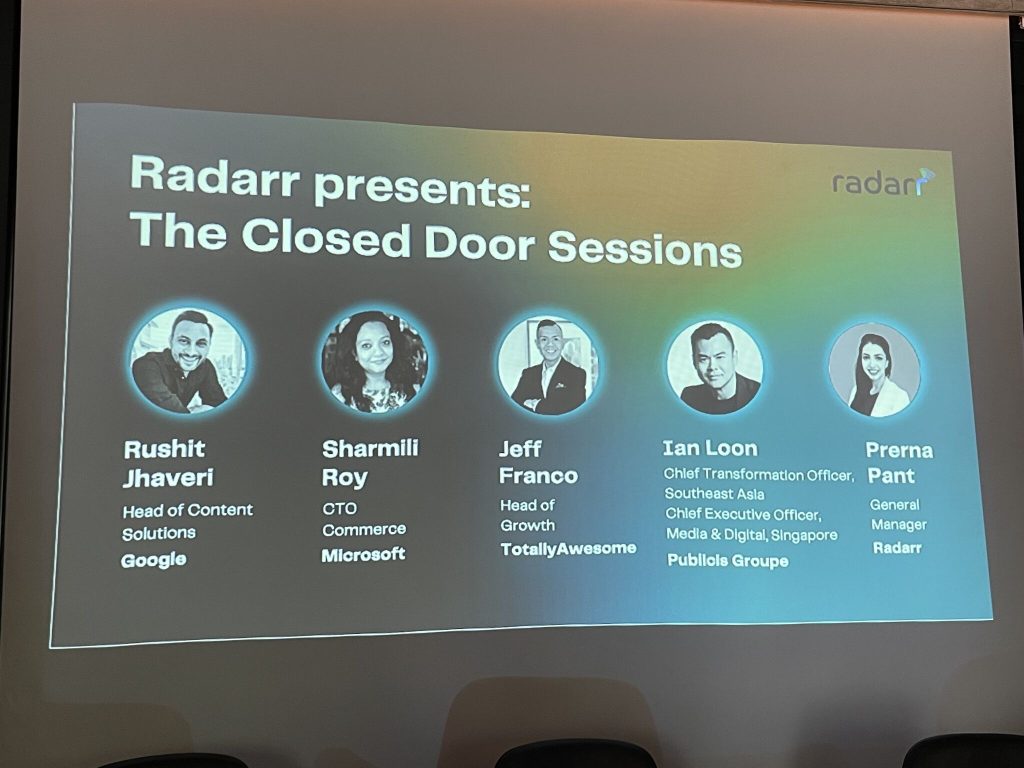 1. The difference between AI and Deep Learning
When people talk about AI, it is commonly confused with deep learning. AI is the simulation of human intelligence in computers programmed to carry out operations like perception, reasoning, learning, problem-solving, and decision-making that typically require human cognition.
Deep Learning, on the other hand, is a subfield of AI that uses neural networks, which are layered models inspired by the structure of the human brain, to learn representations of data. To categorize or predict new data, these representations are used. Deep Learning has been used for years in tasks like speech recognition, image recognition, and natural language processing. In the case of social listening, deep learning is vital for automated sentiment analysis.
2. Practical Uses of Generative AI for Marketers
As with any technology, generative AI should be leveraged to help make our lives easier, especially doing mundane tasks. Some sample use cases include:
Content Creation: Marketing professionals can use generative AI for copywriting, such as blog content, social media posts, and product descriptions. This can save time and resources while having more relevant and personalized content. Tools such as Jasper.ai can help with this.
Design: Marketers can use generative AI to produce visually stunning website designs, social media posts, and ads. This can aid in setting brands apart from rivals and enhancing their visual impact on audiences.
Chatbots: With the help of generative AI, marketers can build chatbots that interact with customers in a more believable and human way. Customers can be more satisfied as response times are shortened, and resources can be freed up for other tasks.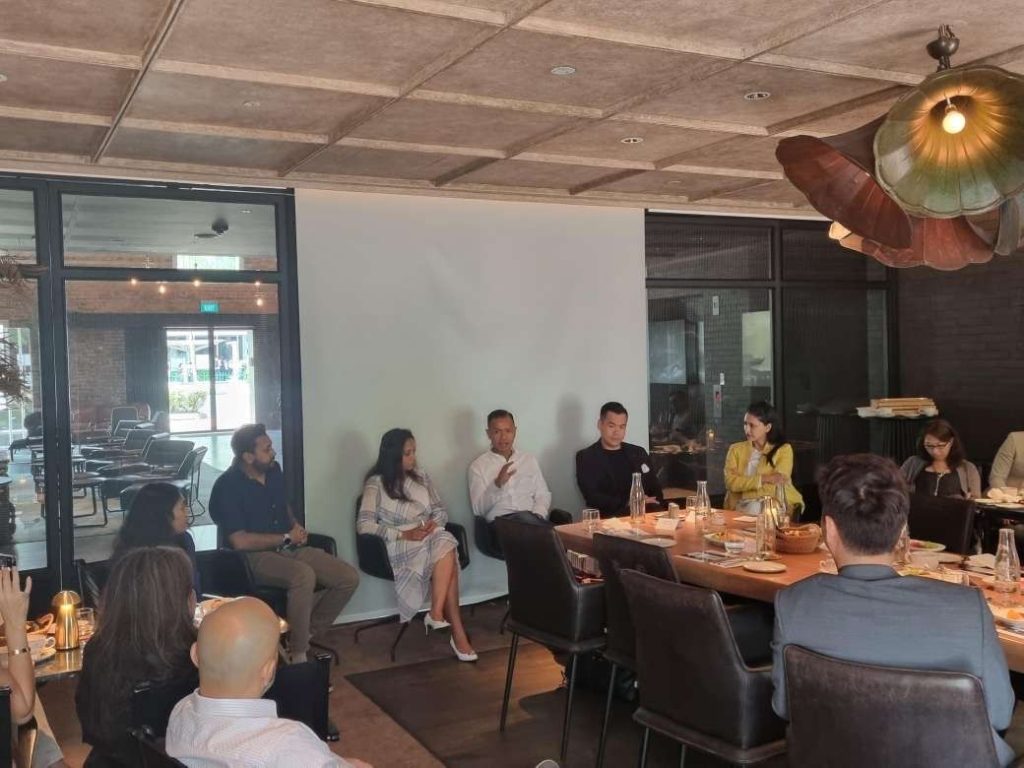 3. How Can Marketers Maintain Authenticity in the Age of AI
As we have discussed in the previous point, generative AI can help, for the most part, in automating repetitive tasks. But, it must not be used as a replacement for creative thinking.
After all, consumers are increasingly seeking for authenticity and will call out brands that they don't perceive as genuine to their cause – just look at the backlash that Levi's experienced after announcing that they will use AI models to increase diversity. Here are some things to remember to maintain authenticity while leveraging generative AI:
Focus on the customer: While AI can be used to create more personalized and relevant experiences for your customers, only marketers will know their needs and preferences.
Use AI as a tool, not a replacement: While AI can assist in automating many tasks, it shouldn't replace human interaction in marketing. Always include humans in creative and strategic planning.
Maintain brand voice and tone: Building an authentic connection with your audience depends on the voice and tone of your brand. Use AI to assist in producing content that is consistent with your brand's messaging and core values, but always maintain your individual style and voice. I know I'm not the only one who watches Scrub Daddy ads for pure entertainment.
Be responsive: AI can assist in automating customer service responses, but it is crucial to be responsive and interact with customers in a genuine and timely manner. Ensure people are always on hand to address customers' needs and concerns. When talking to a chatbot about a complicated issue, most of us can't wait to click "Talk to An Agent".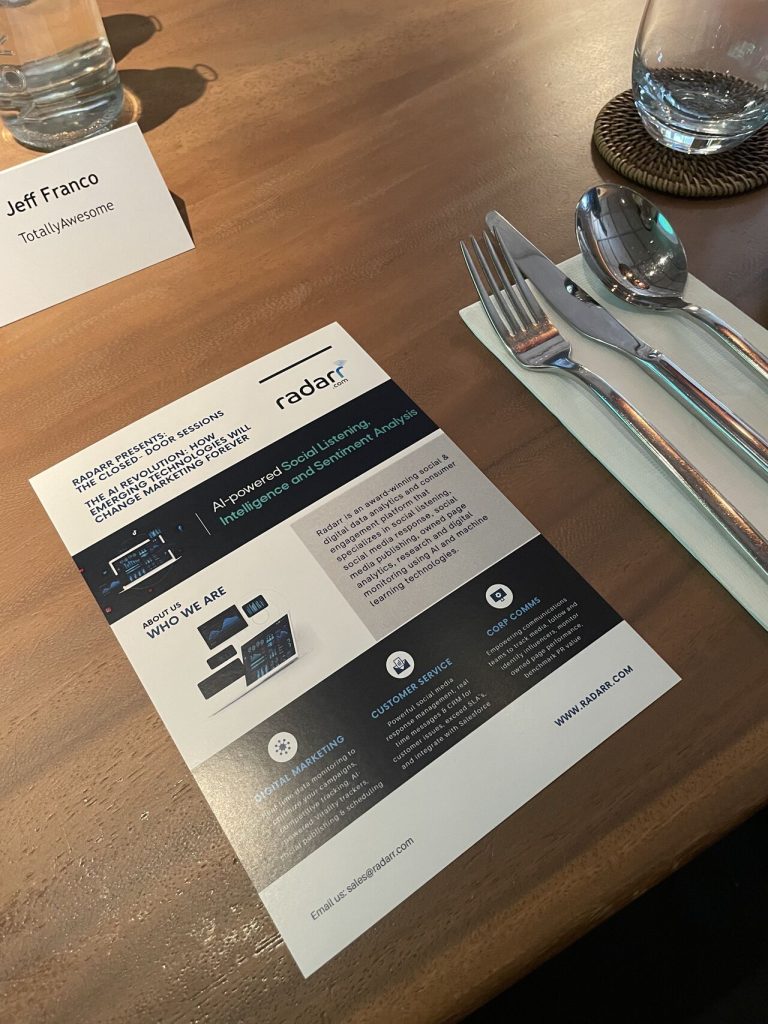 4. What Jobs Will Be Replaced by Generative AI
Our panelists' quick answer to this question is that "doers" are the least at risk of being replaced by generative AI tools. Marketers can futureproof their careers by doing the following:
Embrace AI: Keep up with the recent advancements in AI and discover how they can be used in marketing. This will enable you to be a champion in your own organizations by leading the use of AI tools.
Focus on creativity: As we have established earlier, AI tools cannot replace human creativity and innovative thinking. Hone your creative skills so you can combine them with AI to produce more effective and engaging marketing campaigns.
Develop soft skills: In a world where AI is increasingly playing a bigger role, soft skills like communication, collaboration, and problem-solving will be more crucial than technical skills. Simply put, if your boss and colleagues like you, they are less likely to get rid of you.
Specialize: The need for specialists with knowledge of AI and related technologies will continue to rise as AI becomes more common in marketing. To be high-demand, consider exploring fields like data analysis, machine learning, or AI-driven content creation.
5. How Should Parents Deal with Child Safety in Generative AI Tools
As parents and guardians, we must be with children in their journey to exploring generative AI tools. Since this technology is as new to them as it is to us, we will learn with them along the way. Here are some pointers for parents and guardians on how to deal with child safety in generative AI tools:
Monitor their use: Watch how and what your child creates or accesses when using generative AI tools. Ensure they understand how to use the tools safely and appropriately and discuss any questions or problems with them.
Protect personal information: It's possible for generative AI tools to gather personal data about your child, like their name or whereabouts. Limit the amount of information you share about your child, and read the privacy policies for each tool.
Set limits and boundaries: This might entail restricting their screen time, putting parental controls in place, and monitoring how they use social media and other online resources.
Educate them: Teach kids about staying safe online, including how to safeguard their private information, prevent online harassment, and report inappropriate content or behavior. Encourage them to behave responsibly, be respectful, and ask for assistance if they encounter any issues online.
We definitely learned a lot from this event and are looking forward to our upcoming dialogues on current topics affecting everyone in the Marketing, Communications, Customer Service, and Research disciplines.
About the Author
Kei Obusan is Radarr's Insights Director, an expert in digital analytics and consumer insights analysis, and has worked for agencies, brands, and consultancies like CapGemini (Unilever), McCann, and Havas. Her take on generative AI tools can be summarized by a quote from "Fast & Furious": "The only thing that matters is who is behind the wheel."