In case you haven't noticed already, we love the idea of running contests, and we think that amazing campaigns are the way to go forward in social. It's not enough for you create a cool video, it's not enough for you to create a nice infographic or a good piece of content.
You must drive the conversation. You must get people talking about your product. And one way to do that of course is to create a campaign, a contest, something that runs across networks. Heck, even if you don't do that – how do you know what people are saying about you across networks without investing in a listening tool?
That's where TagBoard comes in. It allows you to track hashtags across networks, giving you a bird's eye view of everything happening in social media at the same time. If you're running a contest and you want to see what people are saying about it, TagBoard. If you just started a discussion on Twitter and you want to know what people are saying about it on Instagram, Tumblr or Facebook – TagBoard!
Side note, if you're looking at running a contest, you should do so with Radarr's plug-and-play tool. It lets you create contests that you can run on your Facebook tab, as well as on your website!
A Real-Time Search Engine For Your Favorite Posts
How about a search engine for your social media interests? Yes, this is now a reality in the form of TAGBOARD! Simply put, Tagboard is a social search and display tool — powered by the hashtag. Tagboard allows its users to search, interact with, customize, moderate, and grow hashtag communities, all from a centralized and simple interface.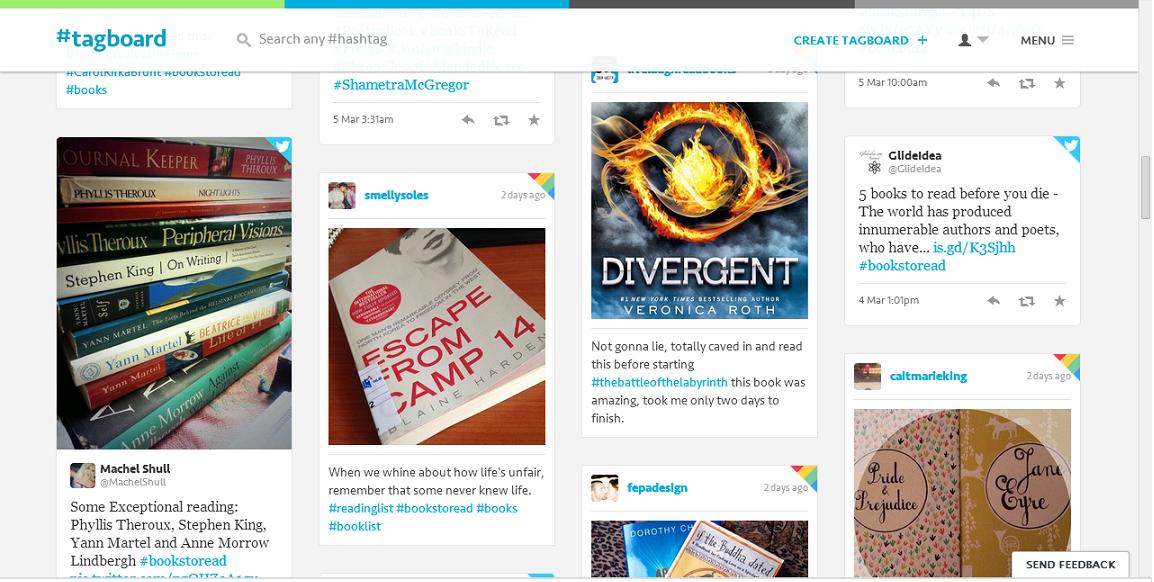 Create a dynamic visual mosaic of your favorite social media posts through Tagboard!
The company, headed by CEO Josh Decker was founded in 2011 and is based in Redmond, WA. Tagboard has discretely pioneered hashtag marketing and is capitalizing on the usage of hashtags in the social media. It has built a landing zone for specific hashtags or topics that are alive on social media. Tagboard aggregates social media from source networks, including Twitter, Facebook, Instagram, Google Plus, and others, offering curation and display tools for mobile and web applications, as well as for large-format screens, such as stadium video boards.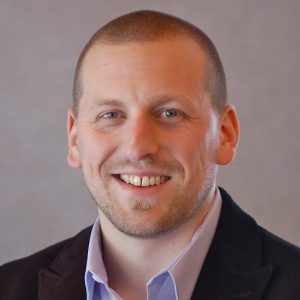 Josh Decker, CEO, TAGBOARD
"We saw the hashtag as a powerful tool that could unify the conversation across the disconnected social media landscape. By bringing the conversation together in one place, we help to create powerfully, shared experiences that increase engagement and drive earned media, says CEO Josh Decker.
What marks a major start of the year for Tagboard, in the first week of March 2014, Tagboard acquired TVinteract, a company that provides on-air social media tools for the broadcast industry. The acquisition brings together two companies that are leading innovation in social media tools across multiple consumer touchpoints. As part of the acquisition, TVinteract Founder and CEO Jenni Hogan, an Emmy-award-winning interactive talent, will join Tagboard immediately as Chief Media Officer. In this role, Hogan will lead the company's media and broadcast strategy along with continuing to develop innovative products to help move the Social TV industry forward.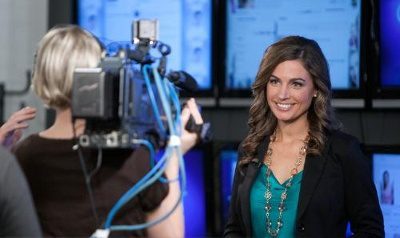 TVinteract Founder and CEO Jenny Hogan
Tagboard is committed to building a powerful and innovative technology platform that delivers social media engagement to new audiences. The acquisition of TVinteract reinforces Tagboard\'s leadership in the convergence of traditional and social media, and expands our audience reach, said Decker in a recent interview with PRNews. We're also thrilled about having a social media visionary like Jenni Hogan join the Tagboard team, he said.
The hashtag has been creeping across social networks, but the broader conversations often remain locked onto one site or platform. Tagboards live collection of social media from portals such as Facebook, Google Plus, including videos from Instagram and Vine, etc., are arranged in the form of a dynamic, visual mosaic making it easy for it users to follow and update. Tagboard users can customize the content's appearance, embed it, and browse analytics to see how it's performing.
Decker described the product as a way to 'magnetize' the hashtag and have it pull together disconnected posts to create a larger and more powerful conversation. Decker initiated Tagboard with the aim of adding social content to forums and soon shifted focus towards real-time social media content.
Features that speak for Tagboard:
Use Tagboard to follow conversations
Tagboard is ideal for following hashtag conversations. Not only can you follow the same hashtag across multiple social networks, but the content is displayed beautifully, making the experience that much better! Start exploring your favorite hashtags by typing it into the search bar, or choose one of their featured hashtags to see some new and exciting Tagboards.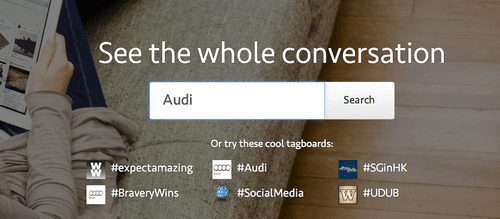 Never miss out on anything important! Click "Search" and it will take you to a board full of updates that include that hashtag. Audi has a premium custom branded Tagboard.
From this page you can share the tagboard with friends by clicking the "Tweet #Audi" button on the right.
Creating Your Own Hashtag:
There are many benefits to creating a Tagboard page for your hashtag. You can use a tagboard page as a brand manager, business owner, twitter chat organizer to promote a hashtag or to aggregate posts using a hashtag for a new product launch, weddings, parties, events, and social campaigns, to name a few examples.
To create your own Tagboard page for your hashtag, start by typing your hashtag into the search bar.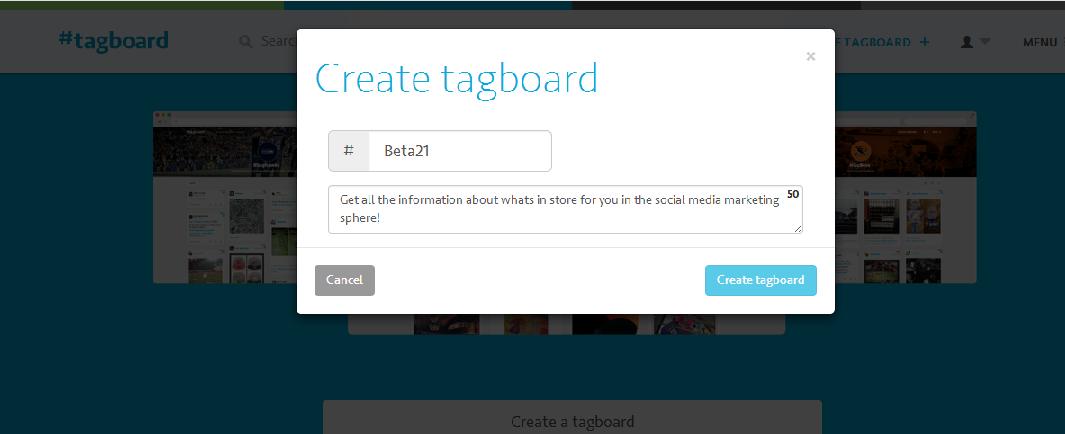 Once you have typed in the name of your hashtag, you'll be directed to a page with the conversation about that hashtag. Add a picture of your choice and simply click "Create Tagboard" next to the hashtag name.
Next, fill out the form by writing a short, but detailed description of the hashtag, upload a square photo, and add your website link if you have one. Remember, capitalization matters and it's generally best practice to capitalize the beginning of each word in the hashtag.
Then, click "Create Tagboard." You're done!
With owning your own hashtag comes the ability to have a branded page, the ability to moderate and curate posts on your Tagboard page. Stay ahead in marketing your products or simply be aware of what is going on in the posts that interest you, create a Tagboard hashtag and it helps you be well versed with your information needs. Reply to tweets, post a reply on your Facebook post, share an image or a video on Instagram or simply see what responses your blog gets on Google+, all on the same window – Tagboard!
Book your Radarr demo today!