FIFA World Cup 2022 is afoot! Despite many controversies behind the event, it is still one of the hottest topics of conversation worldwide. What are the netizens' topics of discussion surrounding World Cup 2022? Let us take you through the top online conversation themes per week in the next month! Check back on our website to be updated on the latest insights we have uncovered!
Insights for the first week:
Samurai Blue's 2-1 victory against Germany was the most discussed match of the week! Japan, the #24 country in the FIFA world rank, managed to pull a stunning upset victory against Germany, the #3 country in the rank. Two late goals from Doan and Asano put the whole country in a roar!
Cristiano Ronaldo was the most mentioned player of the week. His goal in Portugal vs. Ghana is recorded in history as the first male player to score a goal in 5 different World Cups!
During the opening ceremony of World Cup 2022, BTS Jung Kook performed a captivating performance of "Dreamers." The performance was discussed more than any matches or players!
#SAYTHEIRNAMES hashtag was trending on Twitter during Wales vs. Iran match. The hashtag represents Iran Protests 2022 for the death of Mahsa Amini at the Iran Moral Police.
#JIODOWN hashtag was trending during the first World Cup match between Qatar and Ecuador. The video-on-demand platform with the rights to live-stream World Cup matches experienced multiple issues, which left the fans enraged.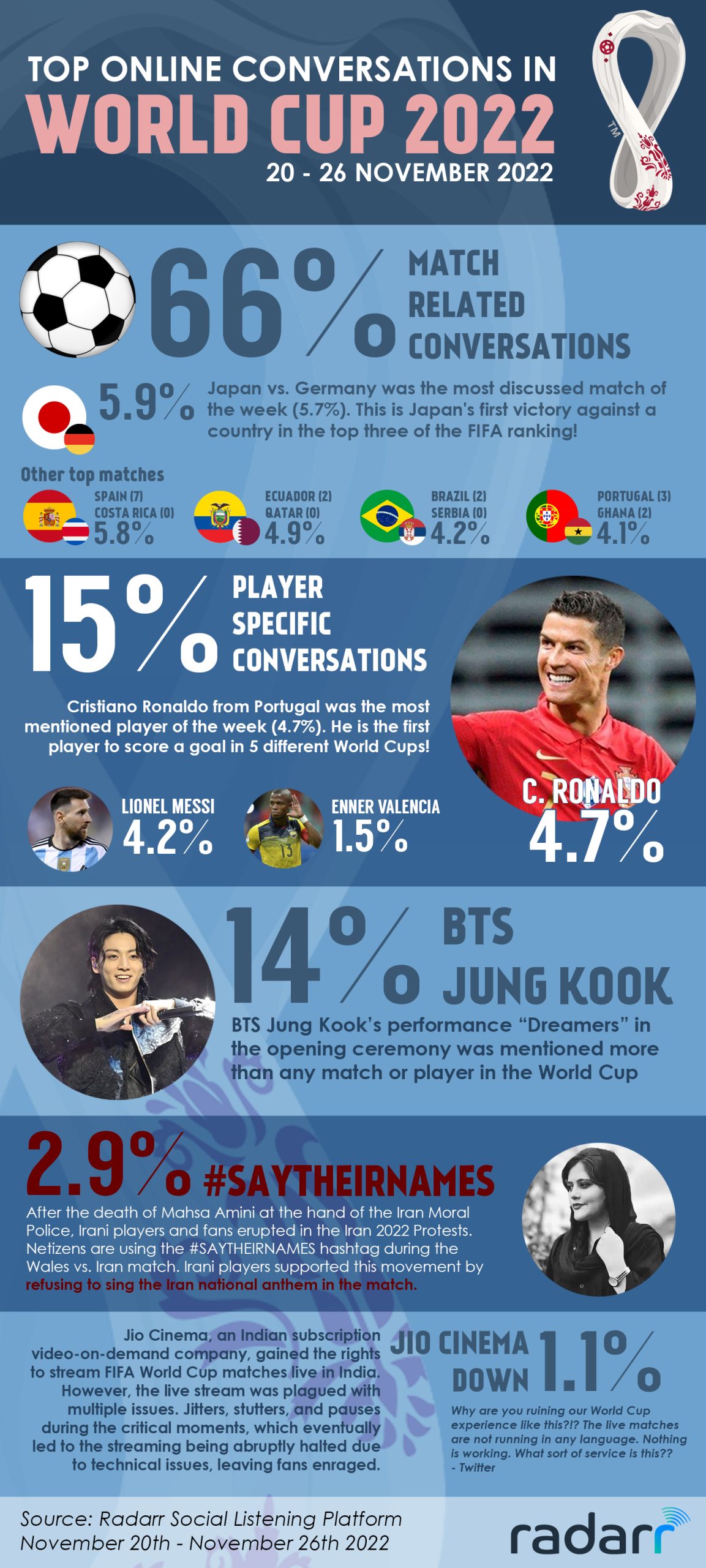 To uncover more insights on World Cup 2022, book a demo of Radarr today.