RADARR IS COMING TO THIS YEAR'S MUCH ANTICIPATED ECHELON THAILAND 2017!
The Echelon Thailand 2017 conference is set to attract and engage over 1,500 industry leaders and professionals across Asia Pacific this year as well as feature a plethora of startups, investor groups, punctuated with power-packed events and exciting workshops.
This conference to be held over 2 days, the 15th and 16th of May, will see live speakers and professionals from across APAC, sharing their experiences, business stories, knowledge and insights into their businesses and key topics of interest.
Join us at Echelon Thailand and be a part of this amazing journey and hear about how social media listening can help grow your business! Register today and avail 30% off passes with our exclusive coupon code!

Head over here to register: e27.co/echelon/thailand/register
Radarr is coming Soon To Echelon Thailand 2017. Prerna Pant, our Co-Founder and COO here at Circus Social, will be taking the stage at Echelon Thailand 2017! Voted one of Singapore's top female entrepreneurs, she will share insights into how to utilize Social Intelligence and how digital analytics is shaping marketing strategy today!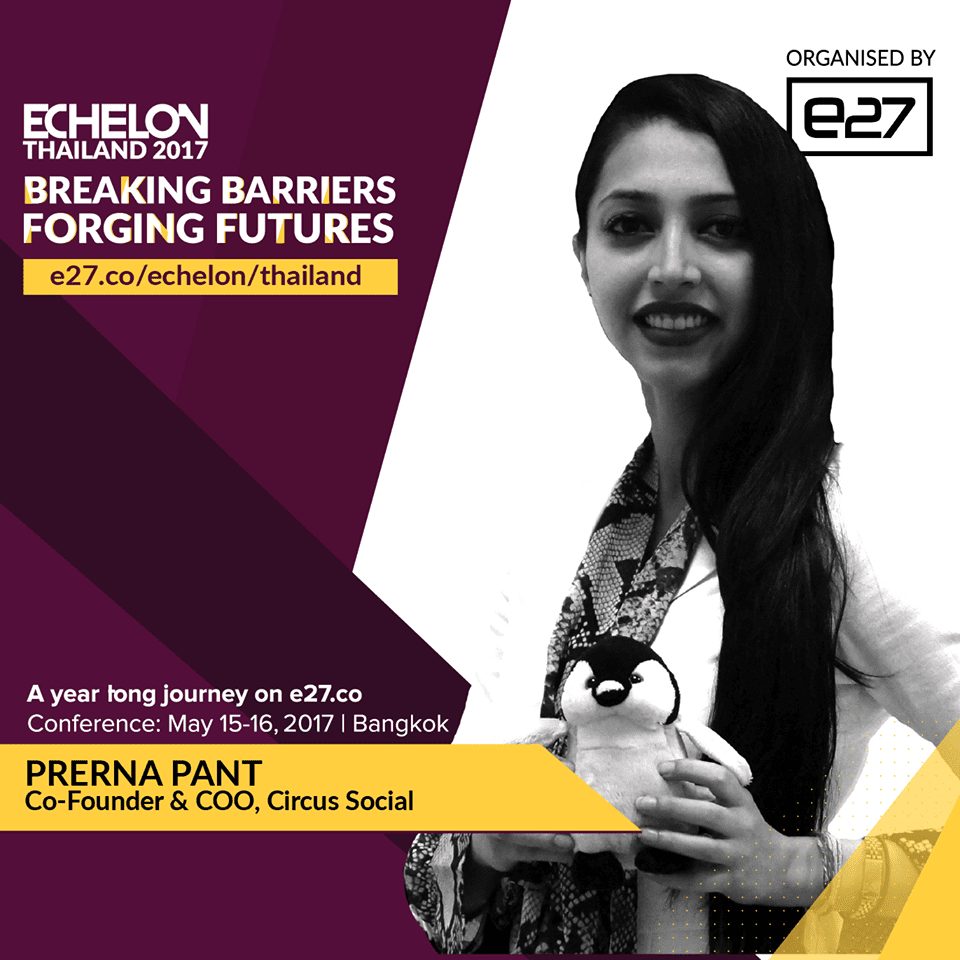 Other Echelon Thailand 2017 Details:
Conference: May 15-16th, 2017 (C asean, Bangkok)
Cyber World Tower, 10th floor, 302 รัช ดา, Huai Khwang, Bangkok 10310, Thailand
See you there! 🙂
#Radarr #EchelonTH2017