Get access to data from the world's largest online audience – China with Social listening tool

With an online growth rate of more than 5% year-on-year, access to social media data from China is no longer a 'nice-to-have. It has become a necessity if you want the complete picture of consumers online.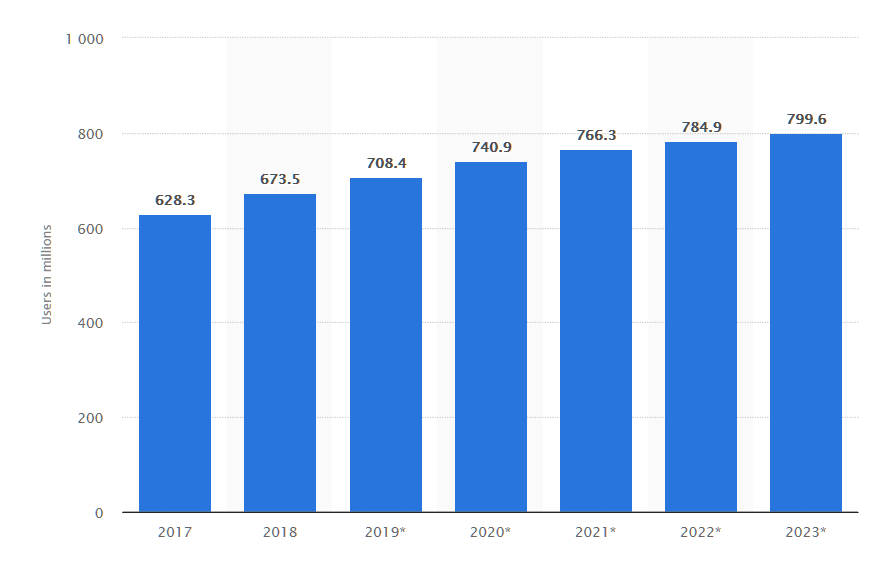 Current and Projected Online User Numbers In China (In Millions)
Image credits: statista.com
In 2018, there were 673.5 million unique social media users recorded in China. Despite Facebook, Twitter and Google being banned in the country, local social media powerhouses such as Tencent Weibo, WeChat and bilibili are innovative, growing rapidly and have surpassed the user numbers of many mainstream platforms.
With Social listening tool complete and robust tracking across all China platforms, you can stay on top of global conversations and trends.

China Data Platforms covered by Radarr 20/Twenty include, but are not limited to the following –
WeChat: More than just the Chinese Facebook

Sina Weibo: Twitter of China

Tencent QQ: Popular Instant Messaging App

Toudou Youku: Youtube of China

Baidu Tieba: A Search Engine Forum

Douban: Lifestyle Discussion Platform

Zhihu: The Quora of China

Meituan – Dianping: The Chinese Versions of Yelp

Momo: Tinder of China

Meitu: From the Creators of Meipai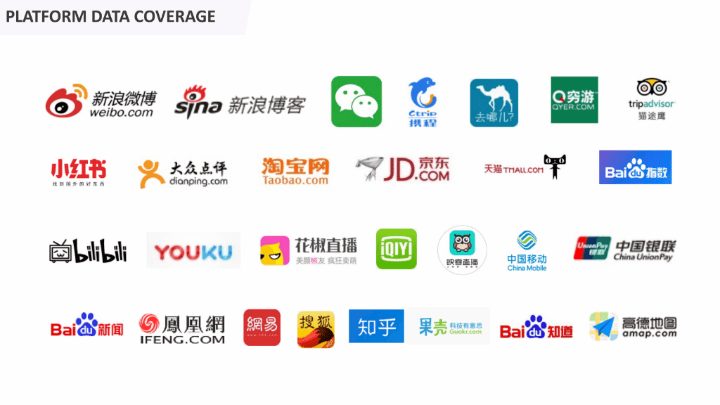 Tom Ford & Chanel – Tapping Into the Newly Recognized & Growing Male Beauty Market in China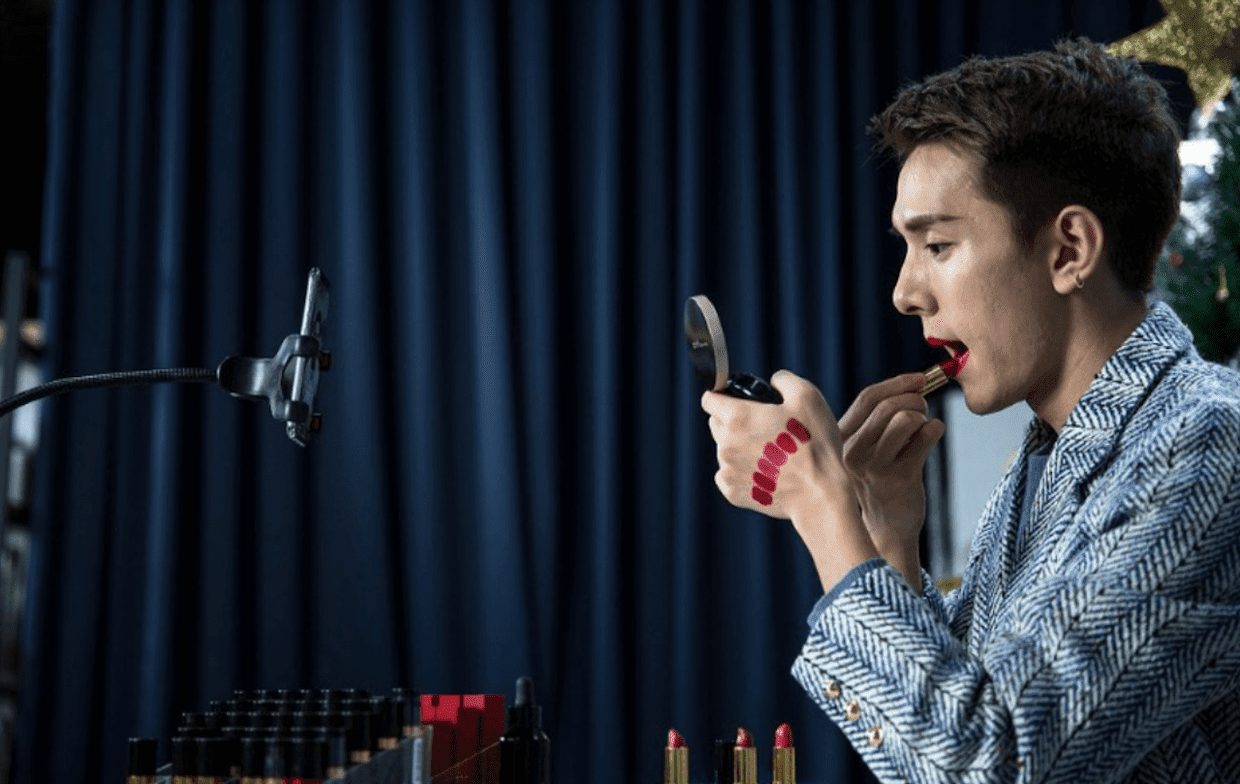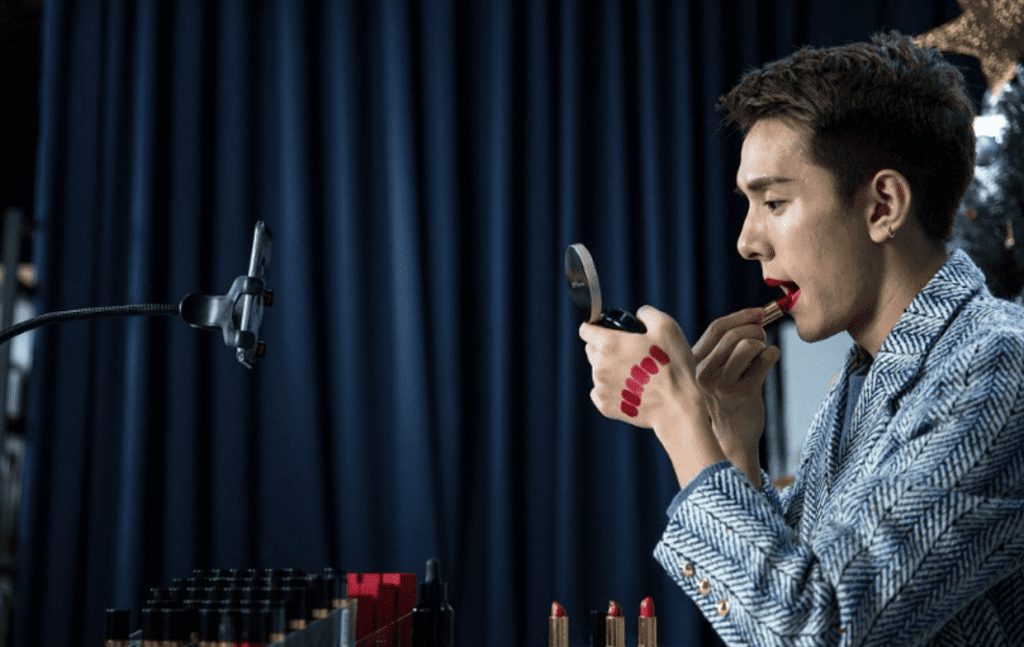 Beauty and cosmetic top players such as Tom Ford and Chanel have aptly leveraged social media insights and social trends to build success around the sale of their products. They have achieved this by tapping into consumer needs identified through online conversations analysis, mining and subsequent research.

China's hottest lipstick influencer – Li Jiaqi, known as 'Lipstick Brother', says that the demand for male beauty is not being met.
Image credits: jingdaily.com

Tmall, China's largest B2C e-commerce platform recently revealed that the growth rate for men buying beauty products is higher than among women (31% year-on-year growth versus 29%). The Chinese male beauty market continues to outperform those in other countries, with a projected growth of 15.2% over the next 5 years. Compared to a global average of 11%. According to Tmall, we are entering the Chinese 'Male Beauty Era'. – jingdaily.com

Top 5 largest men's products market
With rapid economic growth and improvement in the quality of life and lifestyle across the country, the demand for lifestyle products, including luxury and cosmetics is growing. Such is the case with the newfound growing demand for cosmetics for males.
Tom Ford with their concealer for men and Chanel's Boy de Chanel cosmetic range have risen up to meet this new and fast-growing demand with insights from China social media data.The main channel that luxury brands are using to tap into these new audiences are KOLs (Key Opinion Leaders/influencers). As such, for this new audience segment of 'young good looking men' (known in Chinese as 'little fresh meat' 小鲜肉) in the male beauty segment, brands are and have successfully engaged influencers. These include online celebrities such as Fang Junping (an active fashion and cosmetics blogger), Frankie Han (Fashion blogger) etc. These are commonly partnered with, to boost brand presence and engagement with online Chinese audiences.
Montblanc – Leveraging Consumer Interests To Boost Product Relevance – Moon Phase
Montblanc uncovered an insight from studying social conversations and integrated the concept of crystal gazing and the lunar cycle into its brand comms. Audience interest in the moon cycle inspired Montblanc to create a dynamic QR code incorporating different elements of the lunar cycle on WeChat. WeChat users would have to enter their gender and date of birth, which would then generate a depiction of how the users profile associated with the lunar cycle and their identities, connections, side interests and professions. This resulted in Montblanc achieving high levels of engagement and resonance with the Chinese audience for it's newly launched product.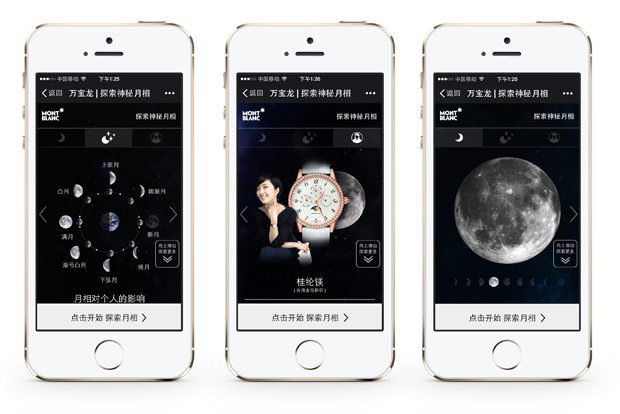 Image credits: jingdaily.com

Trusted by 105+ brands worldwide, we pride ourselves in delivering reliable and comprehensive social data for insights mining at your fingertips.

To learn more about how you can also leverage and get comprehensive access to social media China data today, get in touch with Radarr or write to us at info@www.radarr.com