Company: Adsy.me
Website: www.adsy.me
About: Adsy.me is the first mobile web application that enables everyone to create and share mobile web applications from their smartphones. These applications are distributed as short URLs are are easy to share via text messages, email or on social networks. It is optimized for iOS 6+ and Android 4.1+ .
Usage: This tool can be used by the marketers to create quick and interesting apps around their products and services to engage their audience better. For example, letting them create a customized product from the range you already offer.
Highlight: The tool has a user friendly interface and is easy to grasp on to thanks to the number of tutorials posted by the company. And, it is free!
Increasing Audience Engagement
If you haven't been keeping a tab on all the digital marketing news, customer service and satisfaction aren\'t the only thing that determine your success; customer engagement plays a very big role in taking up or bringing down a business. All the marketing techniques, right from content marketing to placing ads on every social platform available out there, it's all about capturing the audience's attention. Marketers are forever looking for ideas that will help them stand out from their competitors and engage their audience better. Here's where Adsy comes in.
What is Adsy?
Frédérick Tubiermont, the Co-founder and CEO of Adsy that the aim of the tool is to allow their audiences at create simple yet visually appealing appealing apps for various purposes, be it for personal or business use.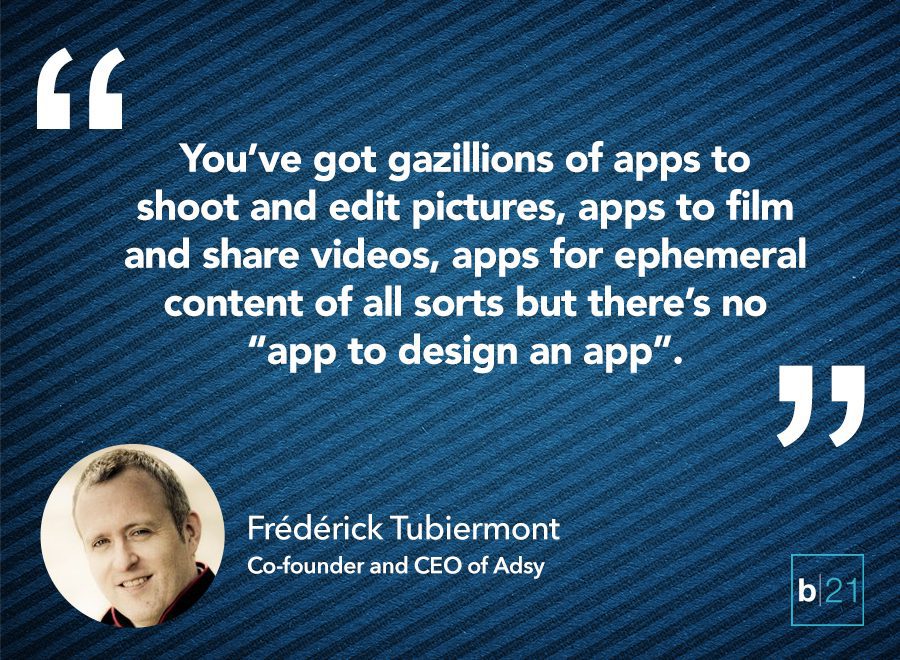 Tubiermont went on to explain, We also thought that it was kind of sad that there wasn't any true self-expression medium for youngsters anymore on the WWW (remember Geocities?) adapted to a mobile-centric audience, with good taste (no blinking marquees)". Despite being in its Beta stages, the tool is already a huge hit amongst all age groups because of its easy to use interface. Our youngest beta testers have already created apps about their friends, their school, their passions, their holidays", says Tubiermont.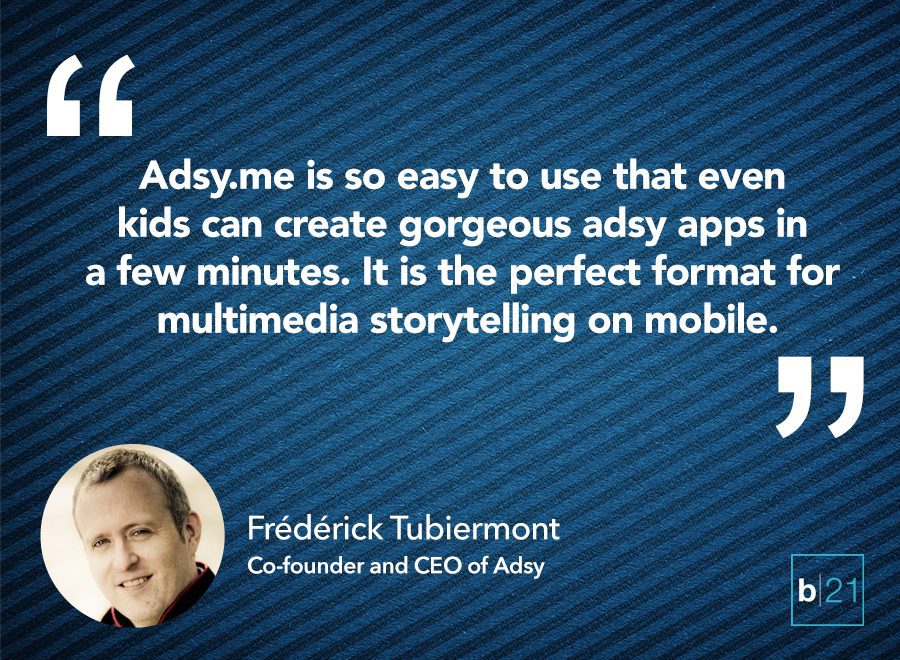 Curious? Here's a short video about Adsy, created by Sweet Crude that you MUST watch!
How Do You Use Adsy?
In the era where customer engagement has become synonymous with content marketing, we feel Adsy is pretty promising. Since it requires very little effort and offers most of its' features for free, it is a great way for small-sized businesses to engage their audiences.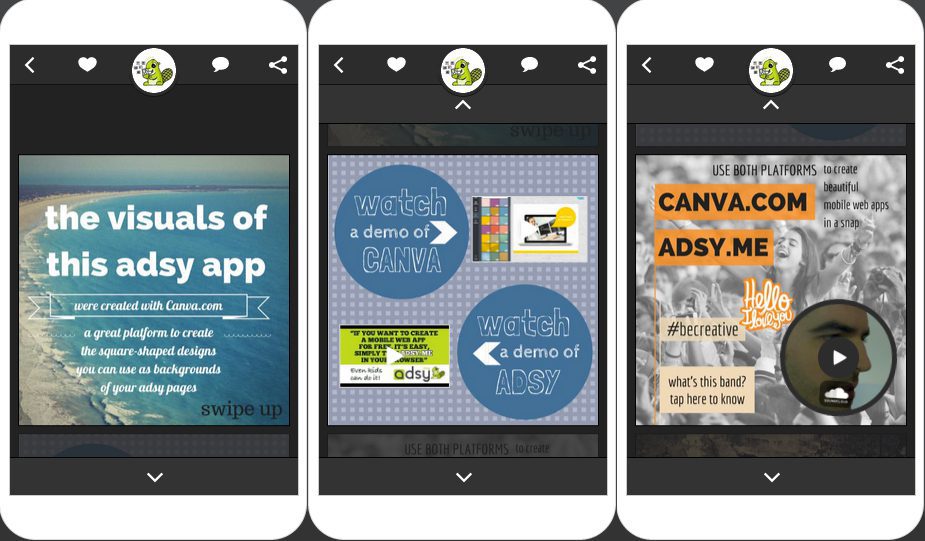 App Interface: Adsy allows you to add in any form of media – photos, videos from YouTube and even music from SoundCloud!
With Adsy.me you can share your passion for cupcakes, create & share BBQ & birthday invitations or promote your business, the use cases range from the most casual to the uber professional. We give you a blank canvas, no preset templates, to fully express your creativity inside the squares of the Adsy pages,\" shares Tubiermont.
Here's a quick tutorial to help you get started with Adsy:
What Can You Use Adsy For?
Adsy can be used in so many ways to create an interesting content marketing strategy. Here are a few ways we came up with:
Storytelling: Use the animations that you can create on Adsy to depict your business story. But before you get down to filming it, have one in place. It could be your business's rise to success or a great customer experience that you want to share with your prospects. Mix photos, text, stickers, sounds and create one amazing video!
Promoting: Got a new product/ service to launch or an upcoming event that matters a lot to your business? Create a video that triggers the curiousness in your audience. The idea is to not try and sell your products 'directly' right?
Polling: Want to know what your customers think of your products/ services? Create a poll around the same and instead of the conventional voting, ask them to vote for the characters you make to represent our products/ services. This is a great way of engaging your audience for feedback purposes as it gives you a general idea about their likes and dislikes.
Inviting: What's better than asking your audience to interact with you? Create a short clip on how important customer engagement is for you and, how and in what ways you are looking forward to talking to them.
Future Plans For Adsy
There is more to Adsy.me than just content creation. Expect these additions to the app in the following year:
A development of a full fledged social network around Adsy apps are underway such as following users and engaging with other apps by liking and sharing.
Gamification features are going to be included soon! (hint: Creative contests)
Public and private messaging will be introduced in second quarter of 2014 enabling any Adsy app maker to connect with their followers, in one-to-one instant chat or broadcast mode.
A broadcast mode will enable someone with 1,000 followers to message all of them in a single broadcast at least once a month for free!
So has this enticed you use to use Adsy yet? Share with us the ways you are using (or planning to) it to interact with your audience!
Book your Radarr demo today!