In today's digital age, data security and privacy have become paramount concerns for organizations worldwide. To address these challenges, companies often seek certifications that validate their commitment to maintaining the highest standards of information security and compliance. Two essential certifications in this regard are ISO 27001:2013 and SOC 2.
This article aims to shed light on these certifications, their significance, and how they play a pivotal role in safeguarding sensitive information and earning trust from customers and stakeholders.
SOC 2 and ISO are two of the most widely recognized security certifications in the world. They demonstrate that a company has implemented strong security controls to protect its data.
There are several benefits to getting SOC 2 and ISO certification. First, it can help you build trust with your customers and partners. When they see that you have these certifications, they'll know that you're serious about data security.
ISO 27001:2013 – Information Security Management System (ISMS)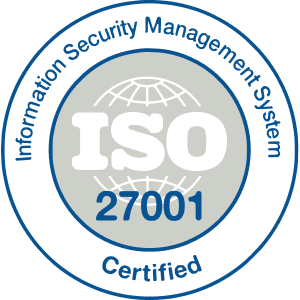 ISO 27001:2013 is an internationally recognized standard that outlines the requirements for establishing, implementing, maintaining, and continually improving an Information Security Management System (ISMS). The primary objective of ISO 27001:2013 is to ensure the confidentiality, integrity, and availability of information assets and reduce the risk of data breaches and cyber-attacks.
Key Features of ISO 27001:2013
Risk Assessment and Management: ISO 27001:2013 emphasizes a risk-based approach, requiring organizations to identify and assess information security risks and implement appropriate controls to mitigate them effectively.
Continual Improvement: The standard promotes a culture of continual improvement by establishing regular audits, reviews, and corrective actions to enhance the effectiveness of the ISMS.
Compliance with Legal and Regulatory Requirements: ISO 27001:2013 ensures organizations comply with relevant laws, regulations, and contractual obligations related to information security.
Customer Confidence: By obtaining ISO 27001:2013 certification, companies demonstrate their commitment to safeguarding customer data, enhancing customer trust, and gaining a competitive advantage.
SOC 2 – Service Organization Control 2
SOC 2 is a type of attestation report issued by an independent auditor that assesses a service organization's controls related to security, availability, processing integrity, confidentiality, and privacy. It is designed specifically for service providers who store, process, or transmit customer data.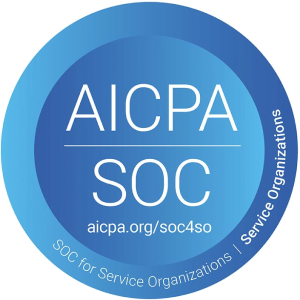 Key Components of SOC 2
Trust Service Criteria: SOC 2 evaluates controls based on the Trust Service Criteria (TSC) developed by the American Institute of Certified Public Accountants (AICPA). These criteria ensure that organizations meet specific security and privacy standards.
Scope of Assessment: The scope of the SOC 2 assessment is determined by the service organization, focusing on the systems and processes relevant to the services provided.
Customer Assurance: SOC 2 reports provide valuable assurance to customers, partners, and stakeholders that the service organization has implemented effective controls to protect their data.
Conclusion
Radarr Technologies is certified for both SOC 2 and ISO 27001:2013 certifications. These certifications demonstrate our commitment to maintaining the highest standards of information security, data privacy, and compliance, ensuring that our customers' data is safeguarded and their trust in us is well-placed. If you would like further information on either of these 2 certifications, please contact us at info@radarr.com.
---
Author:
K.Prasanth , Senior Devops Engineer