The first few adjectives that came to my mind when I was doing my research on Ally Greer by scouring through all her social media platforms (a.k.a stalking her) were feisty, positive and funny. Let's not forget of course her superb skills at being a community manager for Scoop.it. That's the reason we desperately wanted to squeeze out some secrets about community management from her.
Ally currently holds the title of being the first and only community manager for Scoop.it and is based in sunny San Francisco. Over the past two years, she has been able to master the tricks of the trade – a feat that isn't so easy considering the rate at which community management and digital marketing is developing. For starters, Ally herself wasn't aware of community management as a profession and only had her dose of it while interning for Scoop.it back in college. Let me take you through a very insightful discussion that I had with Ally on community managers and how they can make full use of Scoop.it to build a stronger online community with their audience.
Hey Ally, could you share a little bit on your young career as a community manager and life at Scoop.it?
One part luck, one part
thirst for learning
and one part \"right-place-right-time\", have all added up to the experience I have today. I have viewed the first two years of my career primarily as a learning experience – and I plan to continue with this mindset for the rest of my life! I\'m constantly turning to other community managers for advice and tips, as well as looking up to my bosses and colleagues and even some
professionals completely outside of the field
.
At Scoop.it, I lead the community management and content marketing departments. I\'m also in charge of customer support and happiness, as well as community building through advocacy programs, a three-tiered community model, and a meetup series that encompasses members both within the Scoop.it community and beyond it.
With your experience over the past two years, what do you think is the one thing that is constantly changing in community management?
Now, there are infinite tools and platforms that help build community through social media, content marketing, customer satisfaction, advocacy and so on.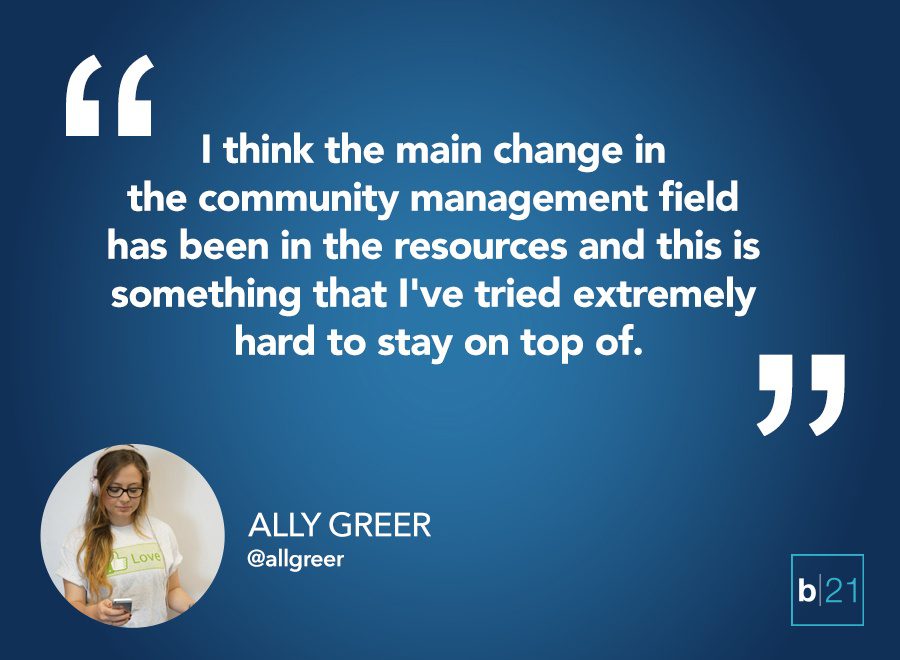 You've been leveraging on Scoop.it yourself to build your own community of followers for your business. If you could tell community managers 3 reasons why they should use Scoop.it, what would they be and why?
Firstly, Scoop.it is topic-centric rather than user-centric. It allows you to follow topics that you or your community are interested in and connect with others who share the same interests.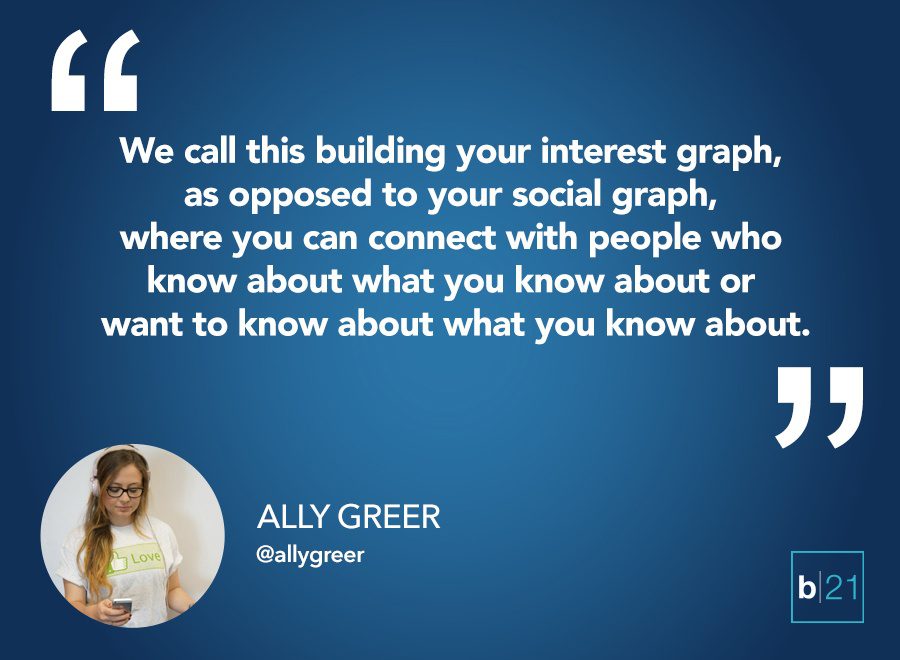 Secondly, with Scoop.it\'s newsletter function, you can export your topic page as a newsletter which is a great way to engage brand advocates or evangelists with content that\'s related to your space or your brand. Collecting a group of advocates and providing them with content to share directly from Scoop.it into their inboxes is the easiest way to activate an ambassador program and share your content organically.
Thirdly, Scoop.it also serves as a social media hub. You can connect all of your social networks so that when you discover great content (through the Scoop.it suggestion engine), you can easily publish it to your Scoop.it page as well as to your social networks. Content shared is also indexed for search engines rather than just being lost in the internet the way a tweet of a link would be.
Any hunches on where you see community management going in the future?
It\'s easy to say that in the future we will all be more connected, have better ways to reach each other and to discover tools to figure out what our clients want from us, but I honestly am not sure where community management is headed. There are some community professionals who maintain that soon everyone will be a community manager, but in my opinion, that would actually lead to the demise of the field rather than the expansion of it.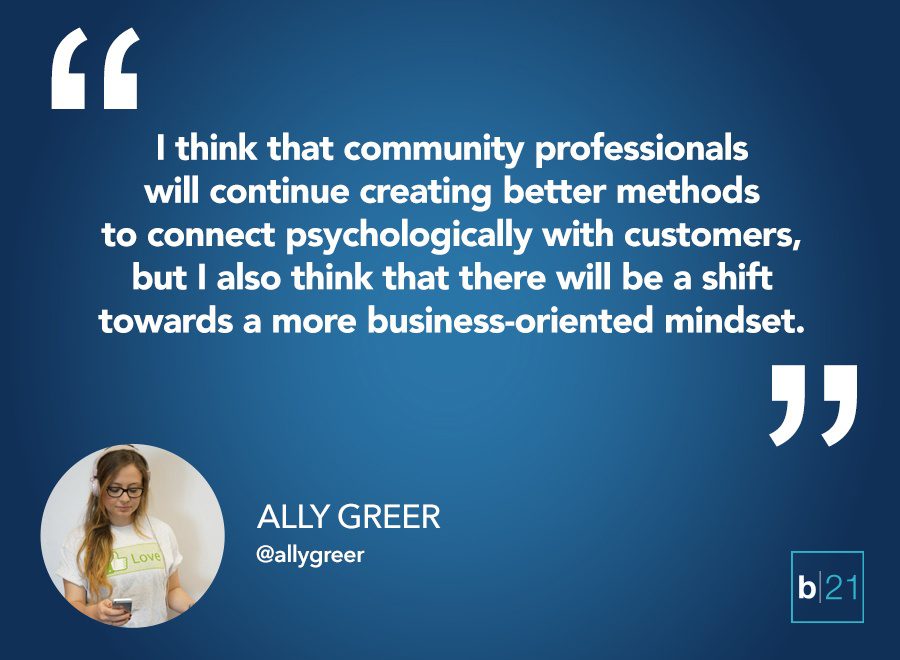 5 Tips For Community Managers
Ally has also very kindly left us with 5 tips community managers should be following to make the most out of Scoop.it:
Make sure to connect all of your social media accounts so that publishing is easy and seamless.
Follow other topics and rescoop to connect with likeminded curators.
Customize your topic page to mimic the look and feel of your brand\'s website.
Optimize your Suggestion Engine with RSS feeds, custom social media profiles, SlideShare searches, saved Google searches etc, to make sure that you're getting the best content possible.
Use the newsletter feature to activate your ambassadors.
If you can't seem to get enough of her, check out Ally's blog, follow her on Twitter, Google+ and Scoop.it of course.
Book your Radarr demo today!