It was the tweet mocked around the world. If you're a social media manager and you don't know who Justine Sacco is, then listen up. Last December, Sacco, a former public relations executive from billion-dollar Internet conglomerate IAC, tweeted a tasteless joke. I say 'former because it didn't take long for the global brand to fire Sacco after she used less than 140 characters on Twitter to offend an entire continent and a full 90% of the world that doesn't share her ethnicity with this infamous salvo: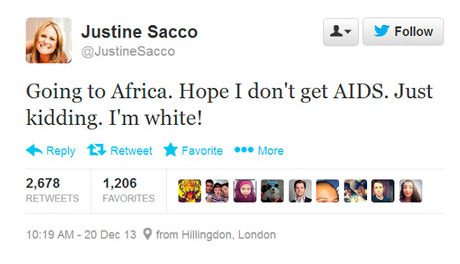 Sadly Sacco has joined the ranks of Jayson Blair and Janet Cooke as examples NOT to follow if you plan on having any kind of success in your media job. Any social media manager worth her salt will know to avoid the Sacco-scaled sharing disasters of offensive, racist and unacceptable language Tweets, but there are some no-so subtle but just as damaging faux paus that social media managers have committed and that you, as a good social media manager, want to avoid. Here's a list of 10, do not attempt or face getting fired social media no-nos:
Keep Your Personal Account, Personal
Just like poor Justine, you may think that you have a personal social media account. And maybe you tweet tasteless jokes about body parts and farts to your friends but in this biz there's no such thing as invisible. If you use Hootsuite or any other social media tool, keep your personal account far, far away from your corporate ones. They will inevitably get confused. Just look at some of these gems…really 1-800-Flowers guy…"fyi flowers are plant vaginas…" Yeah…that got sent out on the flower delivery company's corporate account. Ouch.
Add A Human Touch
Automation is a good thing except for when you're trying to engage an audience. And it's severely awkward when your brand is in crisis management mode and your Twitter stream sounds colder than HAL, that robot that destroyed everyone in 2001 A Space Odyssey. That's what happened with Progressive Insurance after a grieving brother put them on blast for defending his sister's alleged killer in court. They responded with a series of successive Tweets all with the same bland message.
Don\'t Ask For Likes Or Shares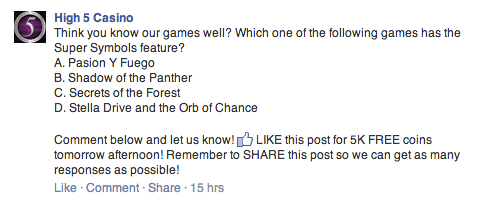 It destroys your credibility and makes you seem less authentic. No one likes a phony.
It\'s Good To Be Funny, But Don\'t Be Offensive
Funny is good on social media. Not funny and offensive is bad. The difference…you're the audience, not you. Humor is a secret weapon of social media gurus but it has to be acceptable otherwise you run the risk of alienating your customer base. Here's an example of a good humor Tweet: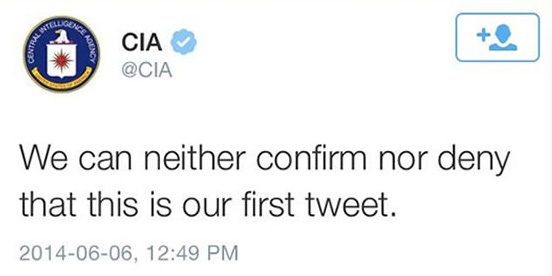 Example of bad humor this marvel of profundity from Kenneth Cole:
Assuming That Everyone Likes You
Some marketing manager wants to get in touch with the people and decide to hold an open forum. Don't do this if you're brand doesn't have the loyalty of its customers. Just as J.P. Morgan decided they would let their VP take over the Twitter feed for "Q&A." It turned out to be more like S&M with all the abuse they took from pre-questionnaires. Some favorites: "What's it's like working with Mexican cartels?" and "When will you all go to jail?" The session was canceled before it began.

Never Insult Your Audience
Offensive and tasteless jokes aside, nothing is worse for a social media manager to do than to serve up content that even an eight-year-old would find dumb. The big yes on social media are images, inspirational quotes, giveaways, brand engagement, hilarious hijinks, anything with cats, babies and puppies and the occasionally mean rift about any Kardashian (except Rob we love him). But seriously, stop with the dumb trivia, and goofy games. Ain't nobody got time for that.
Play Nice In The Sandbox
Social media expert Josh Ochs' mantra is "Light, Bright and Polite," when it comes to tweets, status updates, pics, and other social media. No one likes a Debby Downer. Social media managers should be aware of etiquette and the rules to participating in this space. Have a bad day? Leave it off Twitter. Don't like your competition, out sell them don't crucify them on Facebook. Does someone follow you? Follow them back.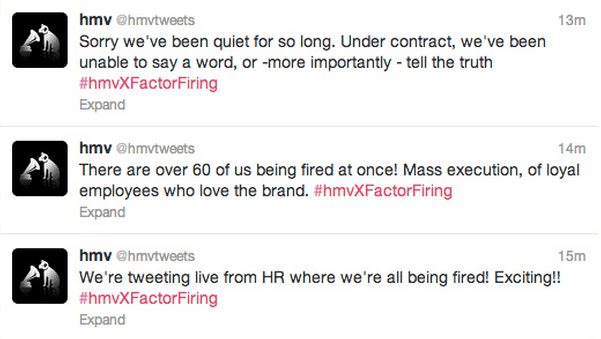 Share information instead because social media is a two-way street. Engage, not enrage.
Have A Social Media Strategy
The New York Times once revered for it's hard-hitting journalism is getting pummeled in the digital age. Read the internal report about it's digital marketing failings that includes being routinely beat on likes, shares and pageviews by its competitors such as Buzzfeed on stories actually written by New York Times staffers. How does that happen? They lack in developing a coherent strategy. At NYT, the editorial runs it's Twitter feed, not their Facebook. In contrast, Forbes.com hired content marketers to handle their social meda. If you're a social media manager without a strategy you're a boat without a rudder and you're not doing your company any good. Social media is marketing. that requires engaging, informing, delighting even, and always, always helping your customers connect with your brand through sales, partnerships and community.
Book your Radarr demo today!