The epic stance put up by Dave Carroll against United Airlines when the airline broke his guitar was all the rage back in 2009. The video that was uploaded on YouTube has garnered a whooping 13 million hits and according to Daily Mail UK this incident brought a 10% decline in its share prices back then. Who would have guessed that a humourous video on Dave's end to showcase his disappointment with the airline would leave such a dent in on their reputation?!
Brands today provide its customers with numerous open channels on Social Media like Twitter and Facebook. The aspect of 'social sharing' today has increased many folds and customers not only engage on these platforms but also double up this platform as a grievance booth. This may land brands in not so funny situations at times. What happens if you are the voice behind the brand and want to get a resolution without the hate speech?
Let Humour Be The Answer
Well, we believe there isn't a situation that can't be healed with a good dose of humour and needless to say it is contagious (read: viral) too! It not only controls a bad situation but also wins you followers. Just like the approach taken by Bodyform when they saw a post on their Facebook timeline.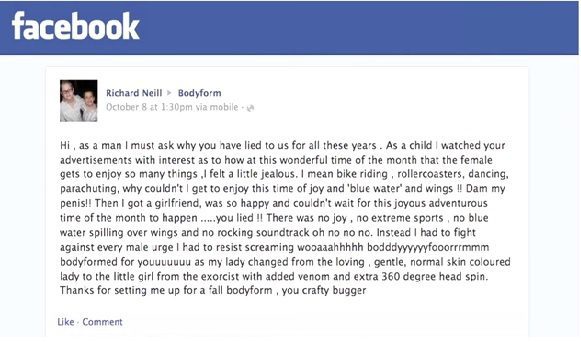 Richard Neill's note to Bodyform on Facebook
Instead of choosing an argumentative route, Bodyform was quick to respond with witty humour in a form of a video. You\'ll enjoy this one:
Everyone loves to read or watch something funny which makes it one of the most shared type of content on social media networks today and hence the best remedy for social media customer care we reckon. It could even be as simple as this quirky reply by Sainsbury to one of their customers:
@OctoberJones really sorry it wasn't up to scratch. We will replace Mr. Hogan with Ultimate Warrior on our production line immediately.

— Sainsbury's PR (@SainsburysPR) May 29, 2012
Learn To Draw The Line
While appreciation from customers is always taken on a positive stride, a negative reaction from a customer goes a long way, especially when the debate is hot and may cost considerable damage to the reputation of a brand even before they realise it. That leads an extremely important factor – talking humour has its risks too. Something that may feel humorous to you might not be taken in the right spirit by other just like Kenneth Cole goofing it up again, this time by mocking a war situation.
Boots on the ground\" or not, let's not forget about sandals, pumps and loafers. #Footwear

— Kenneth Cole (@KennethCole) September 5, 2013
As a matter of fact, getting caught in midst of a social media storm (read: negative publicity) is every brand\'s worst nightmare. However, taking a humorous route to address or highlight issues makes the situation a lot better for both brands and followers alike. Who would have imagined that an environmental issue like Singapore\'s haze a while back could be addressed with such ease using humour!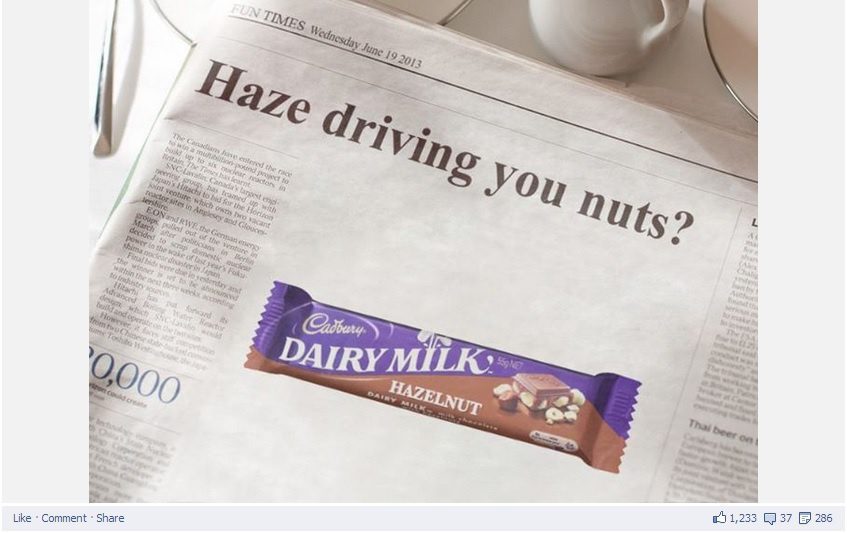 Cadbury Singapore nailed it with humour
For a big company like MOZ that garners loads of traffic on a daily basis, their use of humour while relaying messages on social media when their website was down proved to be a How-To lesson on humour for brands. Of course, humour can be a tricky business and hence we created this awesome infographic (Yes, we heard that squeal!) that would help you with Do's and Don'ts of using humour: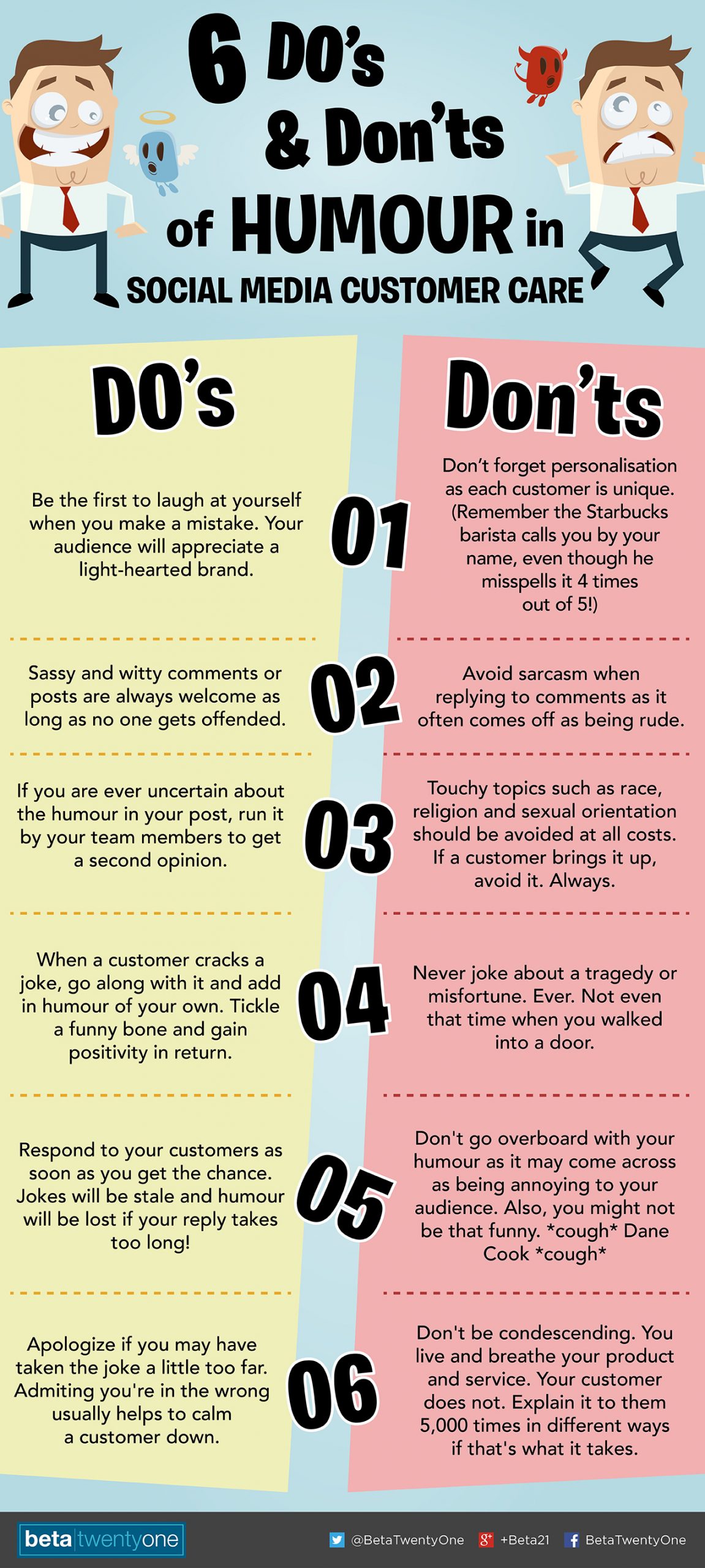 Have you battled a similar sticky situation and didn't know what to do? Share your comments below and perhaps it's time to pin this infographic to your workstation and as they say, get ready to nail it with humour!
Book your Radarr demo today!